Carlos Ray "Chuck" Norris is far more than just a name; he's a cultural phenomenon whose influence spans martial arts, film, and pop culture. Norris first gained worldwide fame through his roles in high-octane films like Way of the Dragon — where he fought Bruce Lee — and the long-running TV show, Walker, Texas Ranger.
But while his face, name, and fists are familiar to millions — only a small number of people truly know him for his actual achievements. Why is that? It's largely due to meme culture and pervasive myths that have enveloped him in a cloud of superhuman abilities. But this is also exactly what has made him extremely popular. For instance, among these myths and meme-waves is the claim that he once played a role in the Star Wars saga. But is that the truth? Well, this is Chuck Norris we're talking about — so it's as true as the claim that he can divide any number by zero.
Chuck Norris's Age, Background and Early Career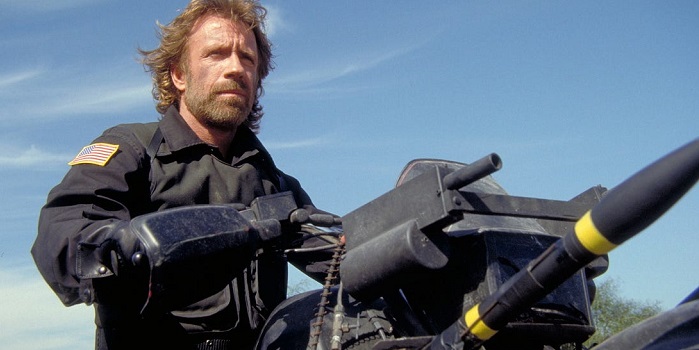 Born in Ryan, Oklahoma on March 10, 1940— Norris had a challenging upbringing. He was raised by his mother after his parents divorced when he was 16. Norris relocated to California. He left behind a troubled childhood that was marked by his father's alcoholism and family issues. Norris was nonathletic and introverted initially. But he managed to rise above his circumstances to grow into the name he is today. Chuck Norris has Irish and Cherokee roots.
Norris's life took a decisive turn when he joined the U.S. Air Force in 1958. While he was stationed in South Korea, he developed an interest in Tang Soo Do, a martial art form that became the foundation of his later discipline, Chun Kuk Do. After returning to the States and a short stint on the Torrance police force's waiting list, Norris opened his own martial arts studio. This venture eventually led him to Hollywood, where his martial arts prowess caught the eye of Bruce Lee, leading to his breakthrough role in Way of the Dragon (1972)
Chuck Norris Acting Career Highlights
Chuck Norris currently has a little over 40 film and TV credits to his name. From 1968 to 2024, Chuck Norris carved out a legendary career in martial arts and entertainment for himself. He made his film debut in 1969 in The Wrecking Crew. This was 4 years before Norris landed his iconic role opposite Bruce Lee in 1972's Way of the Dragon — also known as Return of the Dragon.
The 1980s saw Norris achieve action-hero status, particularly with films like Missing in Action and The Delta Force. On the small screen, Norris became an enduring cultural icon with Walker, Texas Ranger, which ran from 1993 to 2001. Even in 2012 — we saw him make an appearance in The Expendables 2. In the last decade, Norris also did advertisements for World of Warcraft, T-Mobile, United Healthcare, and more.
Did Chuck Norris Become a World Champion?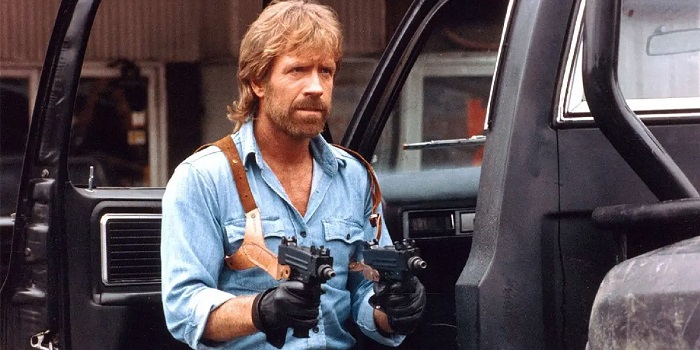 Yes, Chuck Norris became a multiple-time world champion in martial arts. He won the World Middleweight Karate Championship and the All-American Championship in 1966. He won several other accolades including the world professional midweight karate championship and remained undefeated six times.
Chuck Norris Left a Legacy in Martial Arts and Pop Culture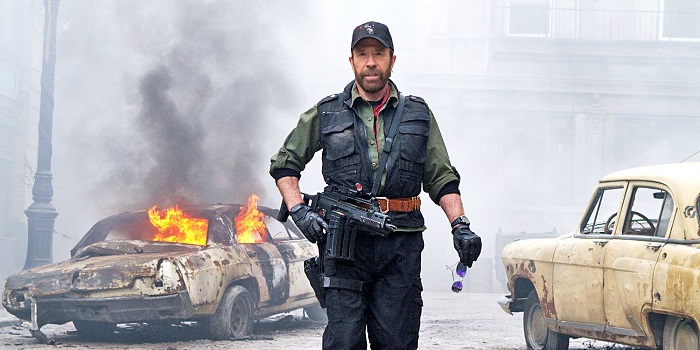 In addition to winning all these karate titles, Chuck Norris holds black belts in Tang Soo Do, Brazillian jiu-jitsu, and judo. Norris's martial arts achievements are significant. In fact, they led him to establish the United Fighting Arts Federation (UFAF) and his own discipline called Chun Kuk Do. It incorporates the elements of Korean and American martial arts.
His martial arts influence aside, Chuck Norris became the subject of exaggerated and humorous internet memes known as "Chuck Norris Facts." These satirical factoids humorously exaggerated his toughness and abilities, making him an internet sensation and reflecting his iconic status in popular culture. The phenomena originated on Something Awful Forums back in 2005 and it quickly spread over the internet. It won't be wrong to say that this trend paved the way for modern internet humor and meme culture to unfold the way it has.
What Is Chuck Norris Most Famous for?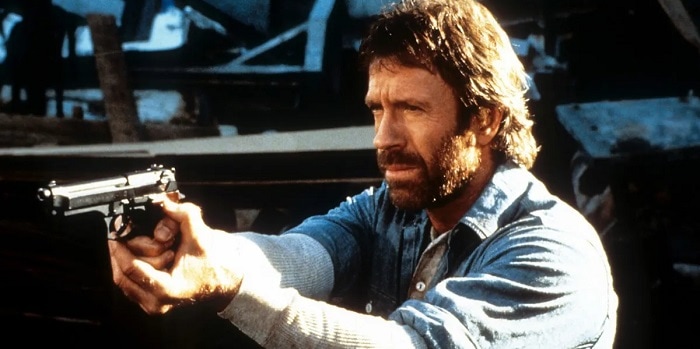 Chuck Norris is undoubtedly most famous for his memes and those humorous Chuck Norris Facts. Even the kids of the 90s who haven't seen his movies know him through these memes. However, his martial arts achievements as well as his acting career are what truly have made him the celebrated man that he is today.
Where Is Chuck Norris Now?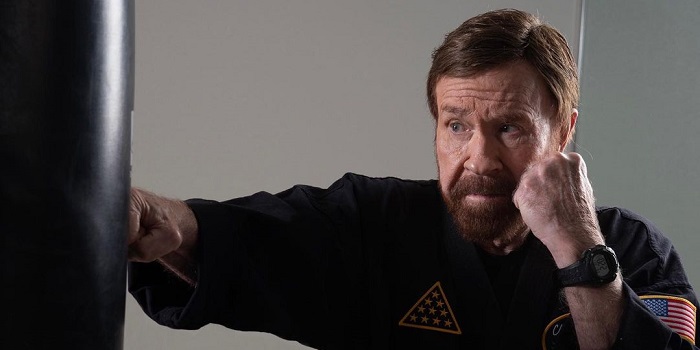 In the same year that The Expendables 2 was released (in 2012), Chuck Norris also founded CForce Bottling Co. with his wife Gena after discovering an aquifer on his ranch. In 2017, Norris became an ambassador for Fiat's commercial vehicles. More recently, in 2021, he was featured as a tank commander in the popular video game World of Tanks — which included his voice-over too. These days, he has been spending more time with his family on his ranch. Chuck Norris also updates his Instagram profile frequently where he interacts with his fans.