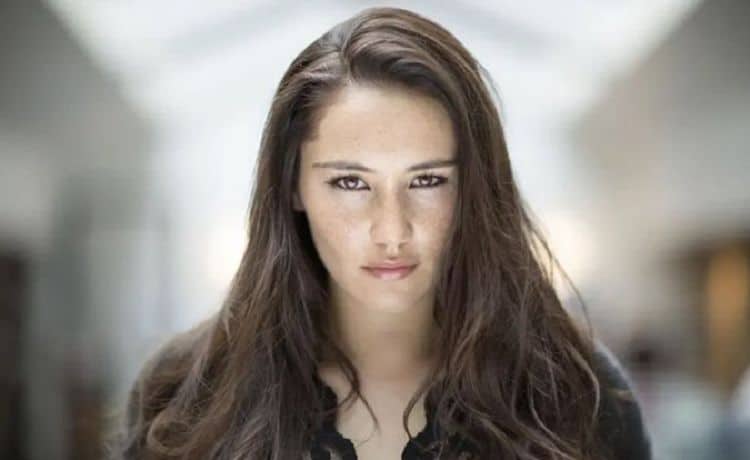 Christina Chong's acting journey hasn't been an easy one, but thanks to her perseverance all of her hard work has really paid off. Although she started her career almost 20 years ago, the last 10 years have been huge for her. She got her first major break in 2011 when she was cast in a TV series called Monroe. Since then, she has managed to keep the momentum going with a series of other impressive roles. Now she's officially part of one of the most popular science-fiction franchises of all time, Star Trek. Christina will be in the upcoming TV series Star Trek: Strange New Worlds which is set to debut in 2022. Continue reading to learn 10 things you didn't know about Christina Chong.
1. She Comes From A Diverse Background
Christina was born and raised in England to a white mother and a Chinese father. She has always been very proud of her roots and feels closely connected to both of the cultures that make her who she is. At the same time, however, she acknowledges that growing up as a mixed person in a place with little diversity wasn't always easy.
2. She Has Behind-The-Scenes Experience
Being an actress is what Christina is most well known for, but there are lots of other things she wants to share with the world. In 2017, she made her debut as a writer and producer with a short film called Charing X. In 2021, she directed another short film called Bobby Jaws. There's a good chance we'll see her do even more work from behind the camera.
3. She Studied Dance
Even before Christina started her acting career, performing played a big role in her life. She started taking dance lessons at a young age. She began her studies at Sutcliffe School of Dance and continued her education at the Italia Conti Academy of Theatre Arts in London. Unfortunately, however, an injury ended her career as a dancer.
4. She's A Dog Mom
From what we can tell, Christina doesn't have any children. However, she is still getting the chance to put her maternal instincts to good use through her role as a pet parent. She has a very cute dog named Runa. If you're a dog lover, you'll be very happy to know that Runa has her own Instagram account.
5. She's A Soccer Fan
We didn't find any information to suggest that Christina has ever been a soccer player, but we do know that she's a big fan of the sport. In the summer of 2021, she tweeted about her excitement for the upcoming Euro season. She also enjoys interacting with other soccer fans on social media.
6. She Wasn't A Star Trek Fan
Despite how popular Star Trek is, Christina simply wasn't into it before she was cast in Star Trek: Strange New Worlds. In an Instagram post, she wrote, "I'm going to be super honest.I was not a Star Trek fan. I accepted the job off of three scenes, and boy did I make the right decision…"
7. She Has Theater Experience
It goes without saying that TV and film opportunities offer the most notoriety, but there's something special about the stage that lots of actors can't resist. Christina actually got her start in the theater world when she was cast in a production of Aida which was performed in Berlin.
8. She Was Cast In A Star Wars Movie
Star Trek isn't Christina's first experience being part of the science fiction world. She was previously cast in the 2015 movie Star Wars: Episode VII – The Force Awakens. Unfortunately, however, her scenes didn't make the final cut of the film. Either way, there aren't too many people who can say they were involved with Star Wars and Star Trek.
9. She Doesn't Like To Reveal Her Age
Most people are familiar with the saying "age ain't nothing but a number". In the entertainment industry, however, that isn't typically true. It's no secret that the business prefers younger people. As a result, Christina isn't comfortable discussing her age. While talking to Standard, she said, "I really can't say, it's not a big deal but I don't want to be pigeonholed by casting directors."
10. She Does Parkour
It's clear that Christina has a creative side, but she has an adventurous side, too. She told Standard, "My boyfriend founded a parkour company so we train together". For those who aren't familiar with parkour, it is an activity that involves performing flips and tricks in everyday locations. That being said, it doesn't look like Christina has plans to do intense stunts in any of her roles.
Tell us what's wrong with this post? How could we improve it? :)
Let us improve this post!