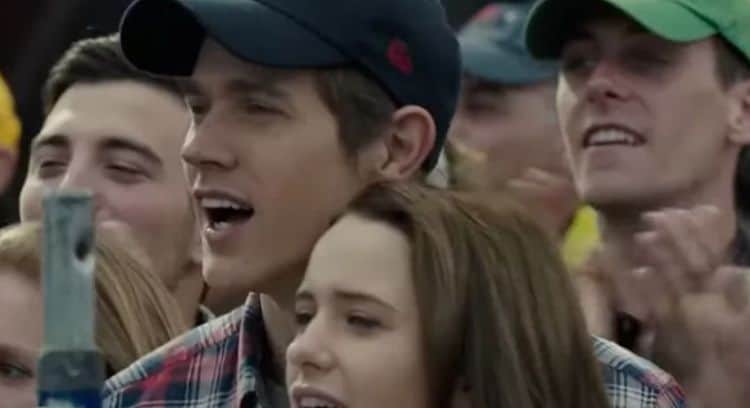 Chris O'Shea has been acting for the last 20 years, but the last five years have really been big for his career. In 2016, he was cast as Jareth Glover in the TV series Madame Secretary, and things really started to take off for him from there. He has managed to keep the momentum going with other TV and film roles and in 2021, he joined the cast of the popular TV series Riverdale as well as the Netflix series You. Chris' versatility will help him open more doors in the future and there are lots of people who are excited to see what kinds of projects he ends up working on in the future. Continue reading to learn 10 things you didn't know about Chris O'Shea.
1. He's From England
Many of Chris' most well-known roles have been in American projects, so there are lots of people who may think that he is originally from the United States. However, Chris is British and was born and raised in Kent. It was there that he fell in love with acting.
2. He Was In A Happy Potter Movie
Everybody has to start somewhere, and for Chris that somewhere was one of the coolest places possible. Chris appeared as an extra in the 2002 movie Harry Potter and the Chamber of Secrets. Although the role was uncredited, it was his first on-screen appearance.
3. It's Unclear If He's Had Formal Acting Training
Going to acting school is a very common stop on the road to building a successful acting career. That said, there are also lots of actors who choose to forego formal acting training and jump right into the audition process. We weren't able to find any information on whether Chris has had any kind of acting training.
4. He Has a Great Sense of Style
Some people see clothes as nothing more than something they are required to wear every day. For others, however, clothing is a chance to share part of their personality with the world. Chris is part of the second group. He loves fashion and he has a good eye for putting outfits together. Whether he's just relaxing with friends or at a red carpet event, he always looks sharp.
5. He Likes to Travel
One of the best things about being a professional actor is that it often opens the doors for lots of other awesome experiences. One of them is the ability to travel far and often. Thanks to his career, Chris has been fortunate to visit different parts of the world. There's no doubt he will get to travel even more as his career continues to grow.
6. He Has Theater Experience
Chris' on-screen work is what most people know him for, but he also has some experience on stage. During an interview with Citizen Magazine, he shared that he enjoys working in both formats but he admitted that theater projects can be more grueling in terms of time and energy.
7. He Loves Dogs
Chris is truly a dog person through and through. That said, he isn't just someone who likes having dogs as pets. He is also someone who is very passionate about rescuing/adopting dogs and he encourages all of the other dog lovers out there to do the same.
8. He Likes His Privacy
Once some people get a taste of what it's like to be in the spotlight, they can't get enough of the attention and they want to share every aspect of their lives with the world. That, however, isn't true for Chris. Even after being in the entertainment industry for two decades, he has remained a high level of privacy. He doesn't post about his personal life on social media and when he does do interviews he likes to stay on the subject of his work.
9. He Is Thankful For Every Acting Opportunity He Gets
Although the entertainment industry may seem like a big place, the reality is that very few people actually get the chance to become professional actors. Even among those who get their foot in the door, even fewer of them are able to build long-lasting careers. For that reason, Chris is thankful for every chance he gets to do what he loves and he never takes any of his jobs for granted.
10. He Likes to Stay Active
When you spend as much time in front of the camera as Chris does, the desire to stay in good shape isn't surprising. Chris does his best to stay active and incorporate working out into his regular routine. Playing volleyball is one of his favorite ways to exercise.