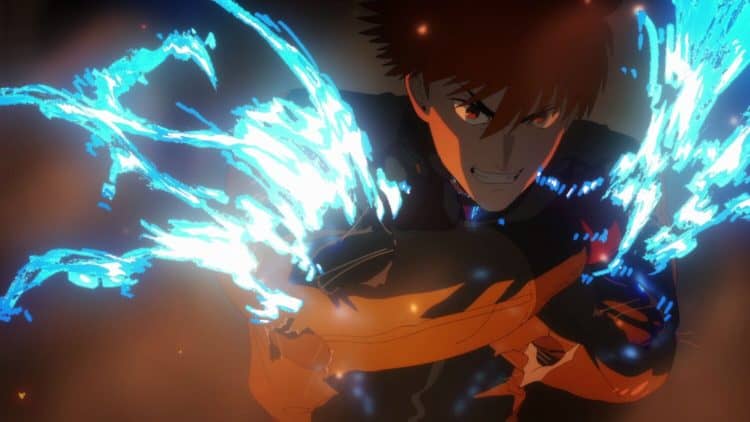 Looking back at the past is a constant theme lately, but with each show and movie, there's a reason given for it that might be kind of interesting or might be something that people have seen before a number of times. Spriggan is one of those shows that turn the look into the past into something grandiose since the past in this story harbors the kind of power and tech that the current world would love to get its hands on in order that one nation could be dominant. That's where the Spriggans come in, as they're agents that are charged with protecting the ancient technology so that no one can use it. This is a theme that's been used before, but when it's used in a way that people respond to it can be very effective and it can create a great story since the idea of the past holding something that could affect the future in such a profound way is always up for grabs when it comes to a story and, when given the proper attention and gravitas, can entertain the masses and make them want more.
Considering that the manga for this story has been out for a while it's not too surprising that some people are thinking 'about time'. But they'll still have to wait a bit since Spriggan doesn't release on Netflix until 2022, which isn't too far off when one considers how quickly a year can go by. So far by looking at the trailer this does look like an action-packed story that will delve fairly deep into its own mythology at one point but will also make every attempt to be just as entertaining as possible while doing it. The love of anime has captured the attention of a large number of people over the years and it's been able to hold that attention for quite a while.
There are some people that still don't quite get anime since the frantic motion, the contrasting colors, and the overall story doesn't really make a lot of sense to them. There are times when the stories are a bit out there and hard to follow, but the fact that so many people happen to love anime and have for a long time is enough reason for Netflix to keep snapping up one story after another as their one-time anemic anime section has now become one of the more popular sections of their menu as people continue to talk about what they've been watching on Netflix and what is expected to come out at one point or another. Giving the people what they want does work sometimes after all, but only insofar as the people aren't asking for something that's nearly impossible. One of the best things about anime is also one of the hardest things for people to get into since there's so much of it and at times it's tough to pick out a single story and really stick with it. Among the lot of them, Spriggan is bound to be yet another story that people will be able to get into if they give it a chance, not to mention that like many anime it sticks to a story that is both technological and historical in nature, at least as it pertains to the overall tale.
Netflix has definitely been all about a lot of different programs and movies over the last decade as the streaming giant has bumped up its content, spending money left and right as it's sought to acquire as much material as possible in order to become what it is now, the top dog in the current streaming wars as more and more sites are struggling to be just as popular. The kind of money that has been thrown into streaming is simply amazing since trying to think back to what life was like before we had so many different shows to watch between streaming channels and YouTube and other sources are becoming a little more difficult with each passing year. The amount of content that Netflix has is simply astounding at this time and it's easy to think that in another decade things will be even more insane.
Does anyone even still remember that Netflix used to be more about sending movies in the mail than they were about streaming content? Who recalls waiting patiently for that DVD in the mail so that they could watch whatever they'd ordered before moving on to the next movie on their list? Personally, I think my own list must have been at least close to fifty or six movies deep. But these days, everything is at our fingertips and is easier to access than anyone could have ever imagined. As Netflix continues to grow we can expect a lot more to come no doubt, and Spriggan is just one more great show among many.