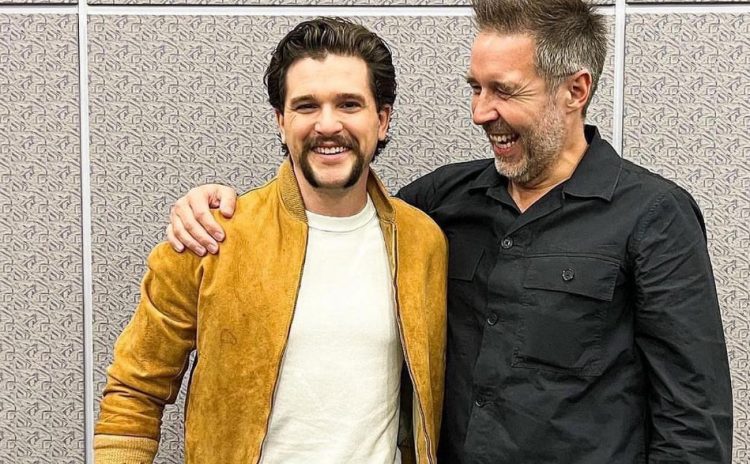 Well-known for his collaborations with longtime friend Shane Meadows, Paddy Considine is a man of many talents. He's an actor and a director, who also dabbles in screenwriting. However, his real passion is none of the above, which is shocking to hear – he has, instead, admitted to music as his great love. The man who began his acting career in 1999 has a long list of stellar roles to his name, but he's also an accomplished father, husband, and man who values his privacy. Everything we know about him is just bits and pieces he's shared over the years, so here's a list of Paddy Considine facts to learn more about the star.
1. Paddy Considine Comes From a Large Family
Growing up in the small town of Winshill, Bruton upon Trent, in Staffordshire, England, Paddy Considine always had someone to play with. He had five siblings. He and his brother were outnumbered by their four sisters, but we know nothing about their family. The small snippets we've managed to pick up over the years do include that his father is Irish.
2. He's Been Married for Decades
Paddy Considine is a married man; the actor got married to Shelley Insley married in 2002. They share three children but have nor revealed much about marriage or kids. The one thing we know about them is that they live in the same little town where he grew up, and they are sheltered from the press and any invasion of their privacy.
3. He Was Misdiagnosed with Asperger Syndrome in 2011
Paddy Considine struggles with social situations, and initially, his doctors thought the problem might be Asperger Syndrome. This medical term was once used to describe people who struggle to make friends, are hyper-focused on a handful of subjects, and struggle to read social cues and body language. Asperger Syndrome is no longer medically recognized, and it's been absorbed under the umbrella of the Autism Disorder Spectrum.
4. It Took Two Years for a Proper Diagnosis
When he was first introduced to the term Asperger Syndrome, he felt better knowing that there was a reason for his social issues. However, nothing helped him get over them. It wasn't until 2013 that another medical professional thought he might have Irlen Syndrome. Helen Irlen herself later diagnosed him. This syndrome causes people who live with it to struggle to process visual stimuli in social settings. He's been wearing special lenses with a purple Irlen filter since, and he's found it helps him tremendously in social settings.
5. Acting Leaves Him Feeling Like an Imposter
Perhaps an interesting fact about Paddy Considine is that he has never been fully comfortable with being an actor, though obviously very talented. "I've never fully embraced the fact that I'm an actor. I still feel like an imposter," he said of his chosen career path. He could have fooled us. For someone who might not feel that he is doing something well, he's showing the world the opposite.
6. Trying to Interpret Other People's Concepts is Where He Finds Difficulty in Acting
When he's asked specifically what it is that he finds difficult about acting, it's the idea of trying to figure out what someone else is trying to say. How did the writer of the script or the screenplay visualize the character? "I'm always second-guessing myself: is this OK? Am I doing a good job?" he says of his idea of interpretation. He's not always fully confident he is doing what should be done.
7. Songwriting is Paddy Considine's Passion
Growing up, he was always singing and writing songs. He has admitted to feeling like no one can tell him what to feel when he is writing, and it brings him great joy. Writing music allows him to fully immerse himself in what he feels, which might be his true life's passion.
8. He Put Up Walls When He Was Younger
He always struggled with social settings. Considine felt regularly detached from those around him and always felt that he misinterpreted things and situations. That, he would later learn, is a product of his Irlen Syndrome. It was not a personality trait, but he didn't know. As a result, he often put off an air of attitude designed to warn people away from him; as he didn't know how to engage, he preferred no one tried.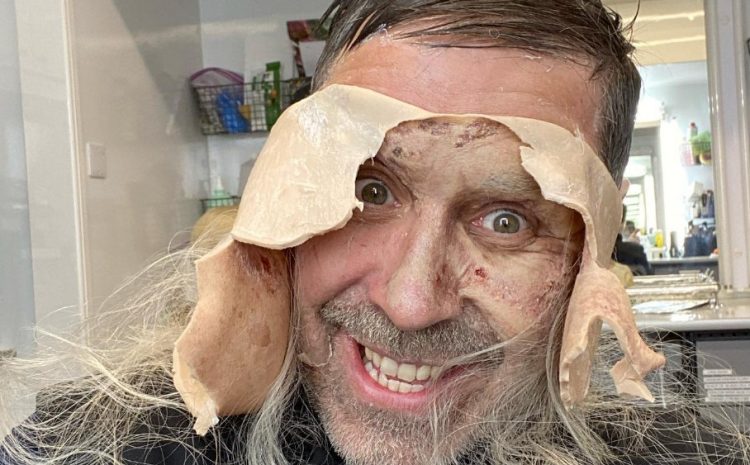 9. He Encourages Creativity as a Father
Paddy Considine does not do much speaking about his children as they are very private, but he occasionally talks about himself as a parent. He is the kind of father who values the importance of creativity in his kids' lives. He likes them to know that they can do whatever they want to show off their creativity, and he hopes that they each will in their own unique way.
10. He and His Wife are Teenage Sweethearts
They'll celebrate their 21st wedding anniversary in 2023, but they've been together for more than 30 years. They began dating when they were only 18, and things just worked well for them. Their marriage is very private, their relationship is even more private, and they protect their kids fiercely. It all just works.