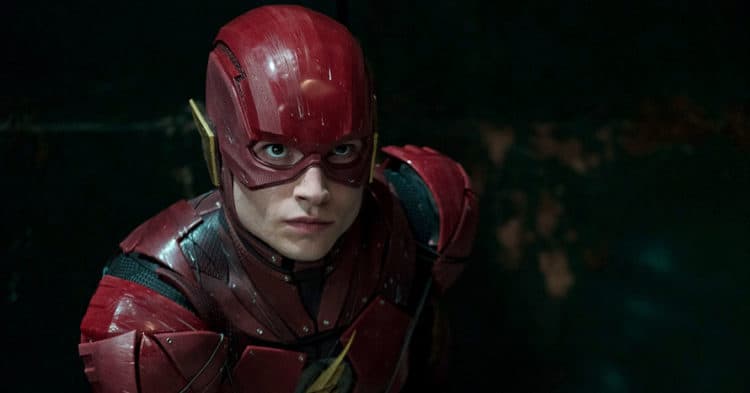 The life of Ezra Miller since reaching stardom has been on a downward spiral following their turn in, We Need To Talk About Kevin. They won the hearts of millions when Ezra Miller was introduced as the Flash in Batman vs. Superman: Dawn of Justice. Since then, Miller has impressed audiences with their performance as Barry Allen and despite the DCEU crumbling due to the mess known as Justice League, it was clear that Warner Brothers was planning a future with Miller as one of the focal points of the DC series. Then, the actor got into serious trouble back on April 6, 2020, when a video was released showcasing that Miller was choking a woman in a bar in Reykjavik, Iceland. Before the incident happened, Miller is seen telling the woman, "Oh, you wanna fight? That's what you do?" before grabbing her throat and shoving her to the ground. He was escorted out of the building, but no charges were filed. Miller never addressed the incident and neither did Warner Brothers.
Last month, they got into legal trouble again as Hawaii Police Department officers responded to a call about a man being disorderly at a bar in South Hilo, Hawaii. Reportedly, Miller was annoyed over a female patron singing Lady Gaga's A Star is Born anthem, Shallow, allegedly grabbing the mic before lunging at a man playing darts. However, that actually isn't the worse of Miller's alleged incidents, as the following day, he was arrested and charged with disorderly conduct and harassment. They were released on $500 bail and the couple he was staying with filed a restraining order against the actor. Following these traumatic events, Warner Brothers reportedly called an emergency meeting to figure out the future of Miller's Flash in the DCEU. The Flash is still scheduled to come out on June 6, 2023.
Before continuing any further, this article isn't meant to shame or cast judgment on Ezra Miller. They're human just like the rest of us and this piece is only speculation about the actor based on the actions Miller committed. Ezra Miller's situation is extremely tricky. Based on the alleged crimes they committed, it's easy to simply say fire them. Hollywood is a business first and foremost, and Miller is putting that in jeopardy. Miller is supposed to be the top face of an otherwise family-friendly franchise. Posters, action figures, video games, will come out with their version of the Flash, so it's Miller's responsibility to be a great representation for the company that's pouring millions of dollars into them. Right now, Miller is a PR's worst nightmare, and their behavior can easily damage Warner Brothers. The biggest mistake that Warner Brothers made was simply staying quiet over the situation back in 2020. Reportedly, there were no repercussions for his actions, which didn't shine a good light on Warner Brothers in general. On camera, Ezra Miller physically assaulted a woman, and instead of addressing this issue out of the gate, they simply chose to ignore it because Miller was a big star.
In 2020, actor Hartley Sawyer was booted from The Flash series after numerous tweets referring to sexual violence, racism and homophobic language resurfaced. There's no dispute on the course of action taken here as Warner Brothers had every right to do what they felt justified, but is the company saying that threats of violence is worse than actual violence? Or was this a case where Hartley Sawyer was a minor blimp in the overall universe of DC? Ezra Miller's situation should've been addressed sooner and because Warner Brothers opted to do nothing then their problems only continued to get worse because they were no consequences for the previous issue. Ezra Miller needs some type of help. I'm not a therapist so I can't say what Miller's problem is, but there's obviously something going on that needs to be addressed. Warner Brothers has over a year before the premiere of The Flash, so offering them some type of treatment to get better is the best course of action right now. Forget the movie or the franchise as a whole, the most important thing is the safety of Miller and people surrounding the actor. Should Miller refuse any sort of help then firing them is the best and only option left.
Miller can't represent the brand in their current state and you can only help someone who wants it. The future of the franchise rides on Miller, so to risk the brand name on a well-liked actor would be a mistake. The Flash can be replaced by a new name and talent. As far as the film goes, Warner Brothers has spent millions on the film already, so it's highly unlikely that they'll reshoot or put it in the vault. Release the film, then kill off their character in the sequel. It doesn't have to be Miller in the role, just a stunt double dawning the Flash costume. Hopefully, Miller get the help they need, but at the end of the day, it's business, and it would foolish if Warner Brothers continued to take such a huge gamble.
Tell us what's wrong with this post? How could we improve it? :)
Let us improve this post!