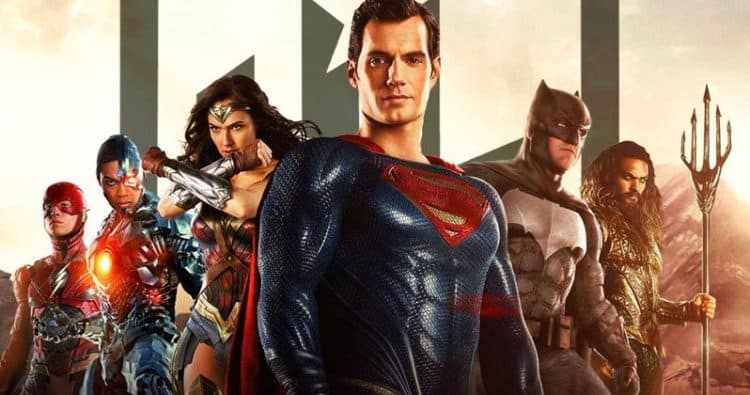 It's crazy to call a film that made nearly $700 million a bomb, but unfortunately, that's the case with Joss Whedon's Justice League. This is the first time that the top DC heroes merged together in one film, yet all Justice League did was expose how much of a mess that the DCEU truly was. Now, ultimately, it wasn't the box office that killed the Snyder verse. This wasn't levels of John Carter bad and considering the negative feedback from fans and critics, it's amazing that the film made such an incredible feat. The core issue started back all the way during Man of Steel. DC was riding high off the Christopher Nolan Batman trilogy and handed Snyder the reigns to the new DCEU. Snyder's first foray into the world received mixed reviews amongst critics and fans.
Many considered this version of Clark Kent/Superman dull and overly serious, though most agreed that Henry Cavill was the perfect fit for the iconic role. Instantly, Snyder and executives charged forward with a movie that came way too early, Batman vs. Superman: Dawn of Justice. Instead of slowly building up the world by making a solo Batman and Wonder Woman film first, DC jumped the shark by rushing into this feature without any true momentum. There were plenty of ideas introduced that were very interesting. The most notable being Batman being a killer. This is something that should've been greatly explored first in a standalone film before randomly thrusting these new characters in a crowded film. This moment confirmed something that would plague the entire DCEU slate: Warner Brothers didn't have a solid plan for their entire world. It seems as if they were trying to play catch-up with Marvel because Disney and Kevin Feige bold venture into the comic book business ended up becoming a very lucrative investment.
Unfortunately, it became worse as time went on. Notably, David Ayer's Suicide Squad was a casualty of the critical failure of Batman vs. Superman: Dawn of Justice. Rumors have it that Warner Brothers had reshoots, which would ultimately be confirmed by the director himself. Marvel is known for their light and comedic superhero films, and with most critics labeling Batman vs. Superman: Dawn of Justice too dour and dark, the executive likely panicked to make the film more appealing. The same thing happened with Justice League. Zack Snyder was forced to step down due to the unfortunate death of his daughter, and the studios brought in Joss Whedon to lighten the films. None of it worked as the critics and most fans tore both movies to shreds, though box office wise, Suicide Squad was a huge hit. The key take away from this is exactly how does the Suicide Squad fit in with Justice League? It didn't. More importantly, Justice League had bigger fish to fry because Cyborg and The Flash were unknowns to the mainstream movie audience.
Justice League put any interest in the DCEU to rest because it was chaotic mess that didn't have a good sense of direction. That was clear in the rush to Batman vs. Superman: Dawn of Justice, but it was highly evident due to the reported changes. Executives didn't believe in Zack Snyder's vision and fans of the world finally caught onto that. Because Justice League had to introduce Aquaman, Cyborg, and The Flash, it didn't have a chance to organically flow together like The Avengers. The biggest advantage that DC has is that their roster of characters are full of colorful and unique heroes and villains. Unfortunately, before officials could truly tap into that uniqueness they had to explain who x and y is. Warner Brothers was so consumed by catching up to Marvel that they lost sight of their content and chose profit over quality. Sounds crazy because Hollywood is a business first, but Warner Brothers kept trying to look so far ahead at the future that their movies felt like forced cash cows, nothing more. The Snyder verse suffered for it. I'm not here saying that Zack Snyder's films were perfect. Some were enjoyable, some were not. However, the world was packed with fascinating ideas that were never capitalized on. Based on Zack Snyder's Justice League, it was clear that the writer/director was hampered by the executives who became focused on reviews then the blueprint of his vision. Quality is important and perhaps giving one man the keys to the kingdom wasn't the best strategy; however, DC killed the Snyder verse, a fact that they refuse to go back into that world means a wasted opportunity.
Tell us what's wrong with this post? How could we improve it? :)
Let us improve this post!