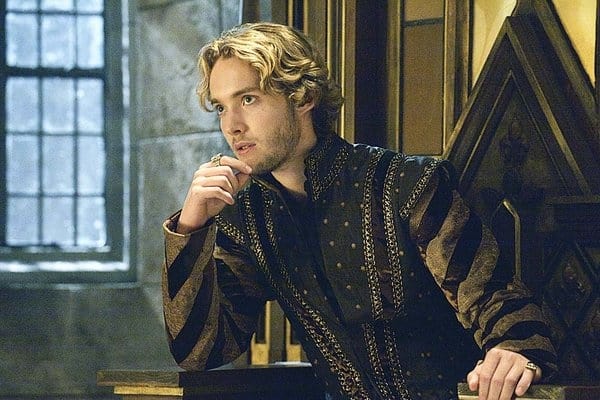 While most of the actors starring in popular films and shows have considerable talent, it often takes many years to hone the skills it takes to become a critically acclaimed performer. Some actors, on the other hand, seem to develop these skills very young. One such individual is the highly talented Toby Regbo. He is best known for starring in Mr. Nobody and Reign, and he also starred in the second season of The Last Kingdom.
Those who know Regbo only for his performances are missing out on a highly interesting personal history. His background is arguably as interesting as the characters he portrays on screen. Here are five of the most interesting facts about this gifted performer.
5. He is well trained
Like many actors, Regbo's interest in the art began with school plays. This interest developed into a passion, and he decided to pursue acting as a career. In order to make the most of his considerable natural talent, he sought higher education. He attended the Young Blood Theater Company in order to hone his skills. Despite his young age, Regbo clearly had the wisdom to invest in an education that has obviously paid off.
4. Toby Regbo Net Worth
Despite his young age, Regbo has acted professionally since 2006. Over the course of his career, he has appeared in some high-profile productions such as Harry Potter and the Deathly Hallows — Part 1, Mr. Nobody, and Reign. It should come as no surprise that he has earned himself a respectable income. In 2017, Toby Regbo's net worth is estimated to be approximately $1.5 million. Given his incredible success thus far in his career, his net worth can be expected to continue growing.
3. He was not always sure he would become an actor 
This may come as a surprise to fans who have witnessed his powerful performances, but there was a time when Regbo was uncertain about becoming an actor. Some early frustrations led him to harbor a bit of self-doubt. A notable example was in his very first audition when he was asked why he looked like he was about to die.
2. He is a great critical success
While Regbo is young, he has the acting abilities of a much more experienced performer. He has consistently received great praise from critics. He was singled out from the cast of Mr. Nobody as one of the best performances. As well, the theater community showered him with praise for his theater debut in Tusk Tusk. He even won the Best Performance in a British Feature Film award at the Edinburgh International Film Festival for his performance in Uwantme2killhim?
1. He is related to every Regbo in the world
This is a strange but true fact about Regbo. His last name was once Hansen, but one of his ancestors changed it to the made-up Regbo because Hansen was so common among Norwegians. As the name was invented by a relative, he is related to every Regbo in the world today. However, it should be stated that there are only a couple dozen others.
Final Thoughts
Toby Regbo appears poised to become the next British superstar. He has all the talent that it takes, having been given incredible praise from critics for much of his work thus far. In addition, he has combined immense natural talent with a strong work ethic and education in order to make sure his performances are as convincing as possible. Fans will almost certainly be seeing much more of Regbo in the years to come.