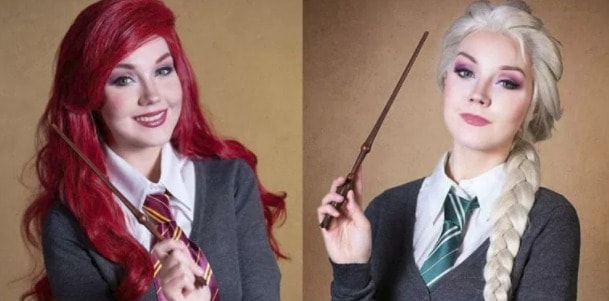 This series of photos by Blue Potion Photography features Liechee Cosplay impersonating various Disney princesses dressed in Hogwarts uniforms, because why not? There have been Disney mashups with everything from Harry Potter to Marvel heroes to Star Wars at this point and it's always fun to see what people come up with and what kind of ideas are expressed. And with cosplay it's always bound to be something entertaining and highly decorative, not to mention impressive.
Elsa
So Elsa would be a Slytherin? That's only mildly surprising, though some might have thought Ravenclaw at least. But then one has to remember that not every person in the house would have sided with Salazar Slytherin and his ideas about muggles. Elsa might just have the right level of ambition, but she also has the kind of cunning that a Slytherin might prize, as anyone that's seen Frozen could attest to. Yes she has a heart, but she has a dark side too.
Anna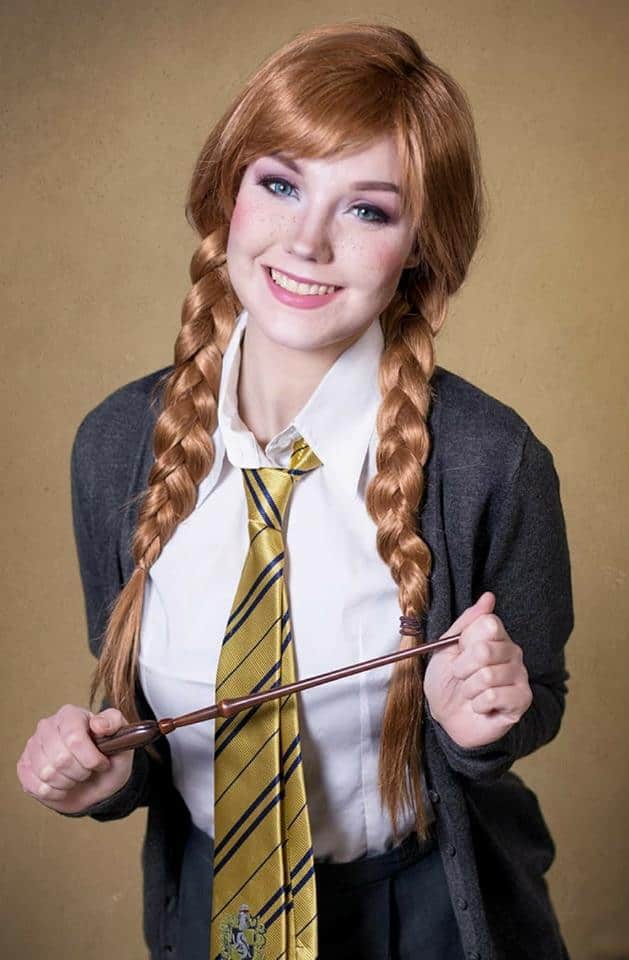 You might have pegged Anna as a Gryffindor just for the sheer fact that she's impulsive and doesn't often back down from anything. But Hufflepuff is also known for being fierce in their dedication to others as well as able to roll their sleeves up and get to work when it needs to be done. Anna has shown that she's not afraid to dig in her heels when she needs to. She might be courageous but she's also a very down to earth girl that knows how to stand up for people that she cares about.
Ariel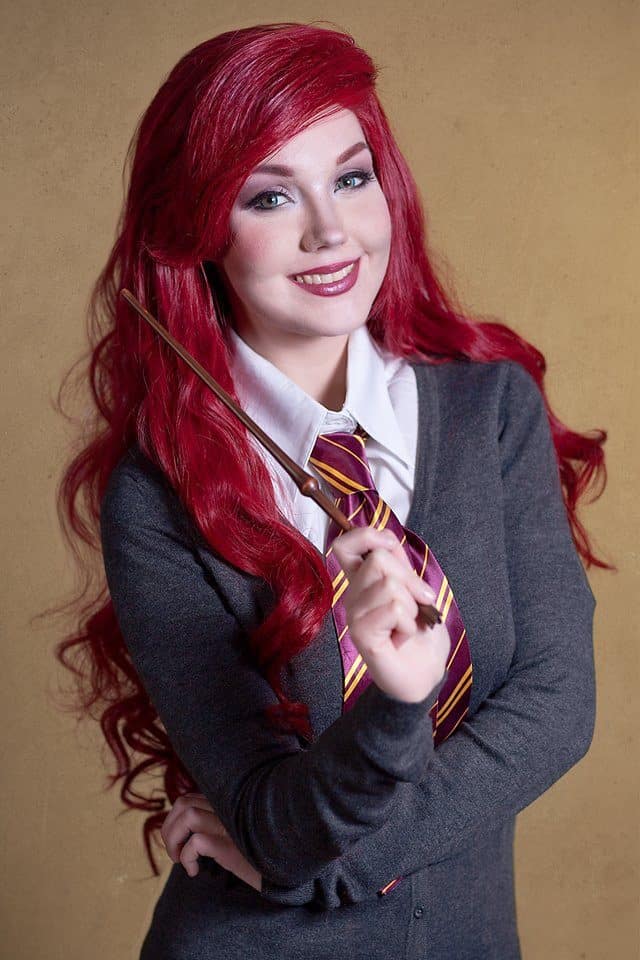 Ariel is an obvious Gryffindor. She's reckless, impulsive to a fault, and is always trying to follow her heart no matter where it leads her or how much trouble it's bound to get her into. And yet for all that she has pure motives most times and is not bound by simple desire, but rather a true lust for something more, something that she knows she wants but doesn't know how to get. Her goal in life isn't hurting anyone to get what her heart desires, but those around her might feel the pinch every now and again as her wild desires drive her onward.
Aurora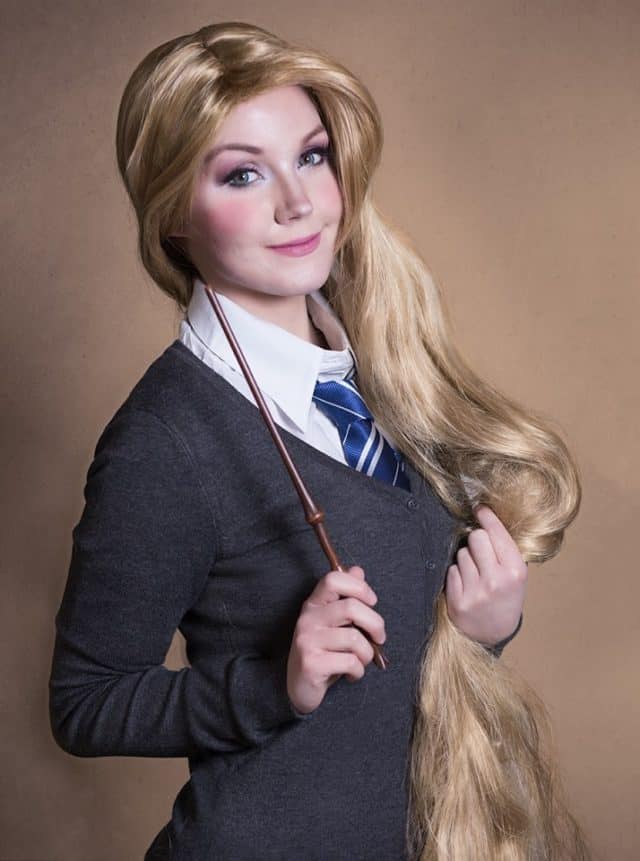 Putting Aurora in Ravenclaw makes a weird kind of sense really. She's not the lionhearted hero and yet she's not the cool and cunning character that some of the other princesses are. She's also not the type to be down on her hands and knees scrubbing floors either. Instead she's the more inquisitive, bookish sort that wants to know how things work and will find ways in order to obtain the knowledge she seeks. She's not mean-spirited but she's a bit more aloof than some people might think, meaning that she seems to go where the wind takes her, which would be a perfect trait for a Ravenclaw.
There are other princesses no doubt that would exemplify the other houses, such as Merida for Gryffindor, Rapunzel for Hufflepuff, Jasmine for Slytherin, and Kida for Ravenclaw. What she's done here though is pretty cool.