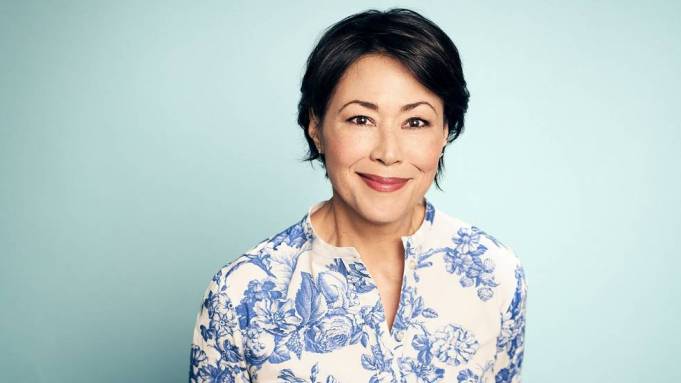 The new TNT show "Chasing the Cure" is a show about giving hope to people who are experiencing medical conditions that up to this point have no cure. Some of the conditions are genetic, others are the result of the physical environment they live in. There are a plethora of feelings the people go through, everything from fear to hope to times of resignation. These are things we all experience in our own lives, but the people featured on the show have hit the limit of their personal endurance. There are many things we can learn from them and the show, so here are five teachable moments from "Chasing the Cure."
1. Be aware of your physical environment.
There is a lot of emphasis placed on dangerous areas to live, yet the majority of time it focuses on people, things such as the crime rate, socioeconomic factors, and the like. But in this video clip it is clear that the underlying problem of the physical environment is what apparently caused the eye problem. Since it is a trailer you will have to follow the show on TNT to determine what the exact cause was, but there is a definite sense of the physical environment playing a major factor. Many people relocate to accept a new job but walk into a situation that is detrimental to their health. Mesothelioma is a well-advertised medical condition brought about by the working environment. Drinking water can be unsafe, which accounts for the popularity of bottled water. The more you know, the better off you are.
2. Money isn't everything.
This is very obvious to some people, but very hidden to others. One of the best things ever said about money is that it is a tool, not an answer to every problem. Being socially accepted is something money can buy, but only as long as the money doesn't run out. As referenced in the video, it wouldn't have changed the life of this patient significantly. The media has a number of stories where heirs of an inheritance find themselves in court fighting over money, but in the end more often than not it is the lawyers who walk away with a sizable chunk of what's left. People in such situations complain about lawyers, but if they would have realized that money isn't everything their lives would be much simpler — and much richer.
3. Knowing someone who can relate to your personal experiences helps you cope.
In the video clip the two patients are sisters, which make it somewhat easier to try and deal with their medical condition. But many people suffer in silence from any number of life events because they fall back on the old adage "nobody understands me." But no one's life can be exactly duplicated. The best people can hope for is that there is someone who can relate to another person's situation because their life experiences are similar. People often walk parallel paths, but not the same path. Human connections, not technology, is what helps people cope in the worst of times.
4. Nobody plans to get sick.
This is an obvious truism, but more often than not it is not becoming ill that is the problem but the timing of the illness. Whether it is stage 4 cancer, a chronic disease such as diabetes, or being in a car accident, it wasn't a planned life event. When it happens to someone else we feel compassion. When it happens to us it presents an entirely different perspective of life. Unplanned events can throw our lives into chaos, and getting sick strikes at one of the few things we can actually not afford to lose — our health. We may not have planned it but we have to deal with it the best we can.
5. Do not take your best years for granted.
For this life lesson the question is what are someone's best years? As it turns out the answer can only be known by looking in the rear view mirror of life. Most people take life for granted, but it is not about going out and skydiving or having some other exciting experience. The reality of life exists in the mundane, day after day routine where the people closest to us can share our lives – and theirs. Taking life for granted is something everyone does from time to time, and the best we can do is to remember from time to time that we can only live for today, not tomorrow. Someone wise penned "the best laid plans of mice and men …"
This short list has lessons that are common to all of us. Maybe not in the same degree or being able to personally relate to their experience, but it's not difficult to relate to many of the things these people are going through. Everyone likes to be liked, but when people isolate you for something that is out of your control, the isolation is greater as well as the frustration. Sometimes the world around us changes but it is barely noticeable or seems benign. Then a life changing event occurs and those changes make sense — in a bad way.
What we recognize we have control over — and what we don't — will often determine how we look at life. Our family connections or lack of them creates the image of the world we choose to see. Our willingness to reach out to others creates a lifeline that gives us both hope and purpose. We cannot be aware of "our best days being behind us" because we cannot determine our future. It is this line of reasoning that keeps these people hopeful – and us watching.