Chase Stokes and Kelsea Ballerini's love story looks like a love ripped out of a happily ever after storybook. Like a few other celebrity couples before them, the couple connected over social media. Good examples of couples who also met over social media are Priyanka Chopra and Nick Jonas and Wells Adams and Sarah Hyland.
Kelsea Ballerini is a country singer with seven number 1 singles, 31 RIAA certifications and over 6 billion streams across multiple platforms. On the other hand, Chase Stokes, an American Actor, is best known for playing John B. Routledge on Netflix's teen drama series, Outer Banks. Here is the love story of these entertainers.
How The Couple Met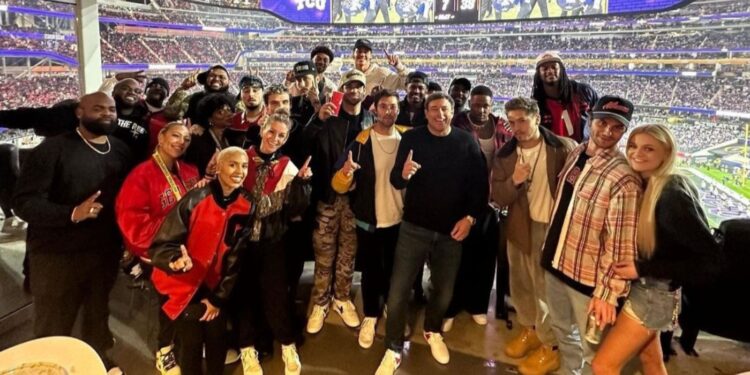 It's no longer a secret that Kelsea Ballerini made the first move by sliding into Chase Stokes' DMs. Ballerini knew Stokes was an actor, but she hadn't seen any of his movies or shows. On his part, he listened to her songs, enjoyed them, and that was it. Ballerini was reeling from the aftermath of her divorce from Morgan Evans, an Aussie country singer, and taking time to heal when her manager thought it'd help if she had some fun.
That's when the suggestion to hit up Chase Stokes because "he's cute" came in. Ballerini didn't think she had anything to lose, so she gave it a shot and followed Stokes on IG. Fortunately, he followed right back. When asked on the "Call Her Daddy" podcast about how she broke the ice in Stoke's DMs, Ballerini said she dropped a "Hi, Chase Stokes." – a clever play of words with the actor's Instagram handle @hichasestokes.
Kelsea Ballerini Was A Ball Of Nerves On Their First Date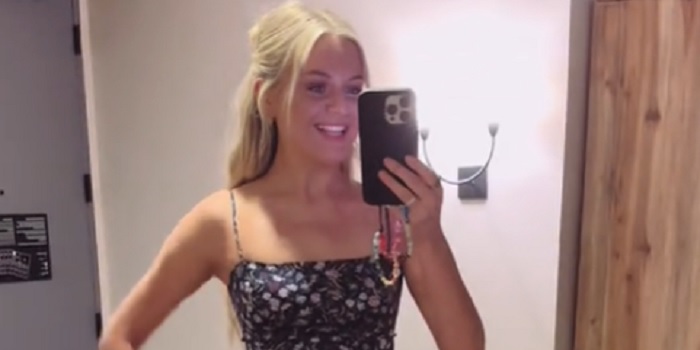 The last time the singer dated anybody, she was 22+ years old. Then, she married her ex-husband on December 2, 2017, at 23. By the time her divorce was finalized, Kelsea Ballerini was 29 years old. So, understandably, it was normal for her to feel anxious about her first date in almost a decade, considering that a lot had changed.
In August 2023, Ballerini posted a TikTok video she recorded a few months back on her first date with Stokes. It was a dress-up video where she asked her friend's opinion on her outfit choice to know which fit best. Before leaving the house, she primed herself with a pep talk. It goes to show celebrities and entertainers alike are just as human as everyone!
The January Football Game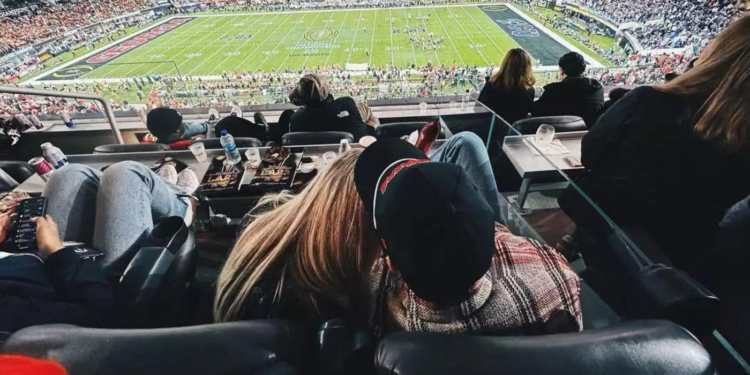 Chase Stokes first confirmed fans' speculations with his January 13, 2023 Instagram post. In the uploaded picture, he and Kelsea Ballerini cuddled during a football game. However, upon closer examination, the couple is seen wearing the same outfit they wore in a group photo uploaded on Todd Graves' Instagram page on January 9, 2023. At the time, they hadn't confirmed whether they were dating, but there was plenty of speculation. To these, Stokes replied that they were hanging out and having a good time. Other telling photos of the couple showed up on the internet—holding hands at a Nashville bar, hugging at an airport, and kissing at a hockey game.
Kelsea Ballerini Confirms Relationship Status And Ex Drama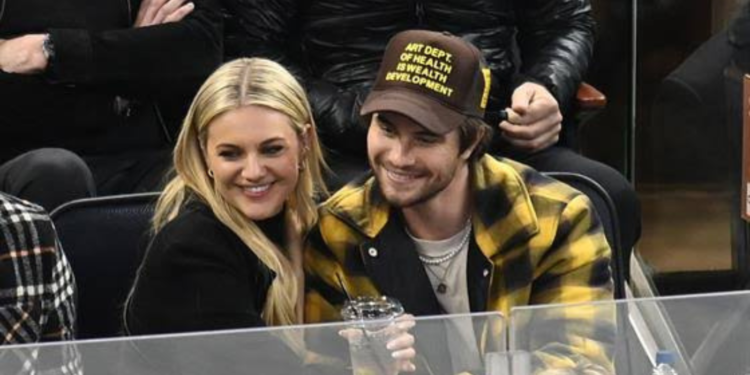 Morgan Evans released a breakup song, "Over For You," post-divorce, and the lyrics appeared to blame Ballerini for the end of their relationship. On the podcast Call Her Daddy, she explained that they had issues, but it didn't mean that any of them were to shoulder the blame alone. Ballerini added that they were both good people, but what they had going—their marriage—was no longer good. On her post-divorce EP, Rolling Up the Welcome Mat, she shared her side of the story.
On this same podcast, Call Her Daddy, Ballerini confirmed that she was dating Stokes. Mirroring his earlier words in January, she explained to the Host that they were getting to know each other and having fun. When asked what her ex-husband would think of her dating, she replied that she didn't care since they were no longer in each other's lives. On the other hand, Chase Stokes also has a popular ex-girlfriend. She's his Outer Banks co-star, Madelyn Cline. However, they ended their dating relationship amicably in November 2021 and maintained a good working relationship.
Official Red Carpet Debut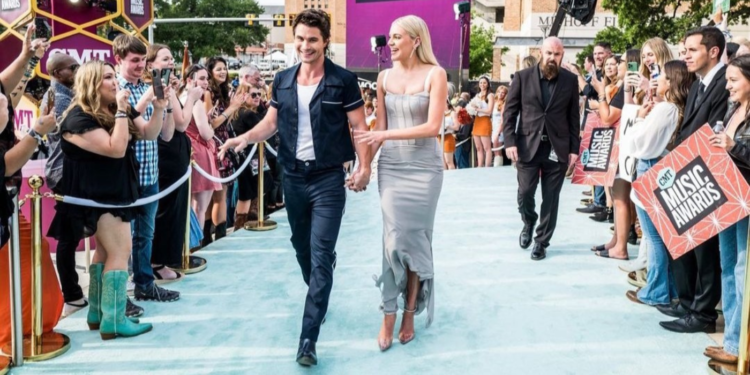 After about four months of keeping fans waiting, Chase Stokes and Kelsea Ballerini finally appeared in public together. Although Ballerini and Stokes had been gushing about each other non-stop on social media and in their interviews, it wasn't until April 2, 2023, that they stepped out as a couple. It was at the CMT Awards red carpet. They were seen holding hands and posing adorably for photos. By July 2023, Ballerini shared that their relationship had been going on for six wonderful months.
Support For Each Other's Careers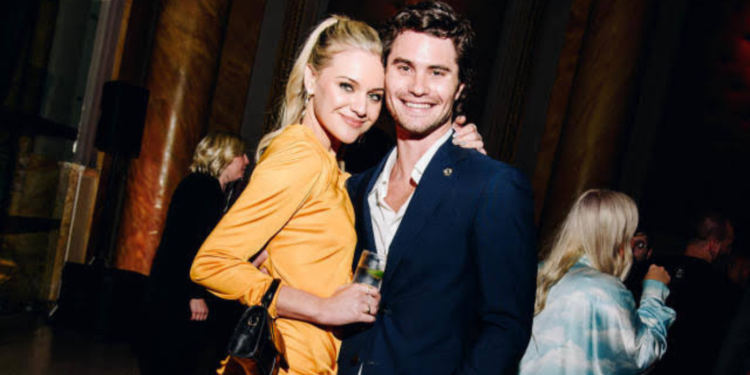 Before they started dating, Ballerini hadn't followed up on Stokes' career or seen any movies or series he starred in. However, that changed when they got together. She promoted Outer Banks season 3 on her IG stories. Also, when Ballerini dropped her latest EP, Rolling Up the Welcome Mat, and began to tour, Stokes had nothing but praise for his girlfriend on his IG stories and in his interviews. He was excited for her career and proud of her. He often flew to whatever city she had a tour in to attend her concerts and hang out with her for a day at least. Both suckers for love, they frequent each other's Instagram posts and leave supporting comments.
They're Both Comfortable With The Attention Their Love Life Is Getting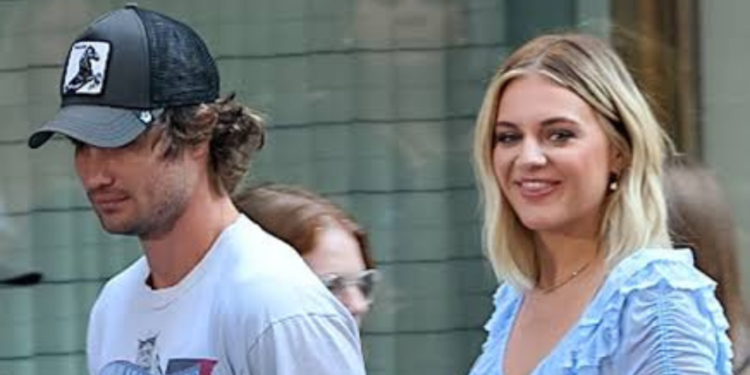 Fans have fondly nicknamed Chase Stokes "golden retriever boyfriend" because of his public affection towards Ballerini. He truly believes Ballerini is super talented, gorgeous, and a great human being. He doesn't mind the nickname, and Ballerini claims she's equally enamored with him. She said she feels seen and at ease with him.
Ballerini had also commented that although she's been popular since her teens (when her country music career kicked off), she's so surprised at the attention her love life is getting for the first time. Stokes is comfortable with the attention. To him, it's much easier to handle than the hard work of being an actor.