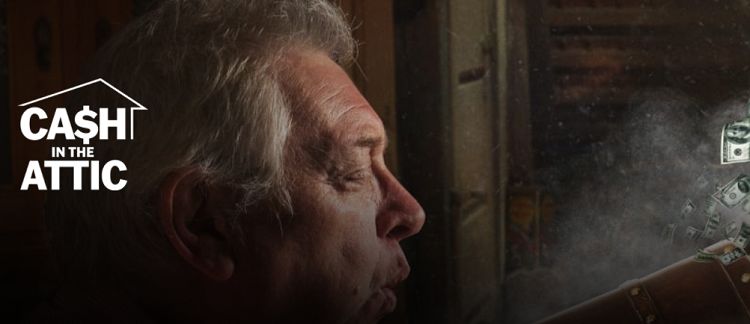 Have you ever thought about how some of the 'junk' in your home might actually be valuable? After watching HGTV's Cash in the Attic, you'll probably start. Hosted by Courtney Tezeno, the series aims to help people discover hidden treasures in their homes and sell them. Many people are surprised to realize that some of their old items are actually worth a lot of money. This show definitely gives a new meaning to the phrase "one man's trash is another man's treasure" and it will make you think twice about throwing out that old box of things that's been sitting in your attic for the last few years. Continue reading to learn 10 things you didn't know about Cash in the Attic.
1. The Show Doesn't Just Focus On The Attic
Based on the title Cash in the Attic, most people would guess that the show is focused on uncovering old items in the attic. In reality, however, the attic isn't the only place that's fair game when it comes to looking for valuable items. Some episodes will focus on things found in other areas of the house.
2. Cash In The Attic Has Aired Before
If the name Cash in the Attic sounds familiar to you, that's because this isn't an HGTV original show. The series actually started on the BBC and ran for 10 years from 2002 to 2012. For the most part, this version of the show follows the same concept although they are hoping to appeal to a new audience.
3. The Money Will Be Used For Something Special
The people on the show will be bringing in some serious money for their items, and their plan is to use it to help them in the next phase of their lives. According to an official press release for the show, "Once the items are sold for top dollar at auction, the homeowners will use the money to fund life-changing dreams, such as a down payment on a new house or a once-in-a-lifetime vacation."
4. The Show Will Focus On A Wide Variety Of Items
Cash in the Attic will appeal to a wide range of viewers because it will feature a wide variety of items. Thes how's press release mentions, "classic toys, vintage comics, original video games and other valuable pop culture treasures". No matter what kind of collectibles you're into, you'll probably see something that interests you in on this show.
5. Appraisers Will Assist In The Selling/Buying Process
Any time you're dealing with valuables, it's important to work with someone you can trust who can help you get a good understanding of what they're worth. HGTV made sure to take care of that. In addition to the host, the series also has two appraisers to help homeowners through the process.
6. Viewers Will Be Surprised By How Much Some Things Are Worth
Sometimes people have old items that they know are valuable, but they don't understand just how much they're worth. You may be shocked by the value of some of the items that are discovered in the series. You might even be inspired to go through your own stuff and have it appraised.
7. The Show Doesn't Have Its Own Social Media Profiles
These days people really love to follow their favorite shows on social media. However, that won't be possible with Cash in the Attic. At the moment, Cash in the Attic doesn't have any official social media profiles. However, if the show lasts anywhere near as long as the original, there's a chance those profiles could be created in the future.
8. Season One Will Have Six Episodes
Sorry to all of the people out there who enjoy shows with long seasons, but you won't be getting that wish Cash in the Attic. The first season is relatively short with just six episodes. Shorter seasons are fairly common with new shows, though. Hopefully, subsequent seasons of the show will have at least 10 episodes.
9. The Show Is Courtney Tezeno's First Time Working With HGTV
Courtney Tezeno is no stranger to the TV hosting world. Throughout her career, she has worked on several shows and done interviews at many red carpet events. This, however, marks her first time hosting a show on HGTV. There's no doubt that this opportunity could open up lots of other doors for her.
10. There's No Word On Season 2
Since the original Cash in the Attic ran for 10 years, lots of people are hoping this version will have the same level of success. At the moment, however, there hasn't been any announcement about the show being renewed for a second season. That doesn't mean that it isn't going to happen, though.