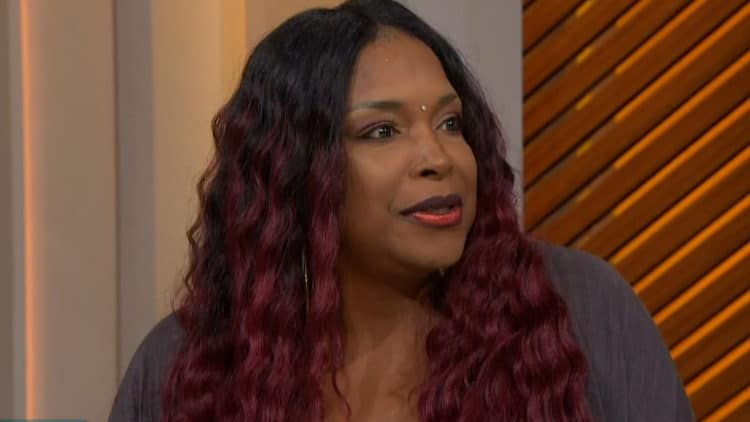 We are all gifted, but some die without unwrapping the gift with which they have been blessed. However, some know what they have and utilize it to the maximum, sometimes even being fortunate enough to have it become their means of earning a living. Carmen Carter has become a recent hit in the entertainment industry, but her journey was not easy. Here are a few facts of her background as Fashion Chandigarh highlights them.
1. She was homecoming queen in high school
Carmen is just a likable person, and once she sets her mind to doing something, she gives it her all. She was voted most spirited, most dedicated and most popular by her senior classmates. Carmen tried her hand in everything and excelled in it; not just cheerleading, playing volleyball and softball, she also joined the choir. It is in high school that she performed her first solo in front of her classmates in Morningside High School, and despite her nervousness, she sang Debbie Laws' "Be Yourself."
2. She sang with Maroon-5 at NFL Super Bowl half time show
Carmen ended up singing with Maroon 5 after forwarding her demo. While singing with the band was once in a lifetime opportunity for Carmen and her family, since her daughter, nephew, and son joined in, Adam Levine must have also appreciated seeing that the band has been criticized for using a gospel choir and its halftime performance. The performance received positive comments on social media, some people saying that she would have been left to take over the night because Carmen woke up the audience from what would have been an otherwise dull performance.
3. She married Mr. Right
Carmen has been doing great offering her vocals in the background singing, but her love life was not looking so glamorous. Anyone who has children is afraid of giving her heart out to a person who will not treat the children like their own. Carmen already had a son and was careful in choosing a man to introduce to him as a stepfather. However, sometimes we find love in the oddest places, and so Carmen found her Mr. Right in Las Vegas, and it was love at first sight. Her husband, Lynn Alonzo Watson, is not only a great father but a gentleman and an amazing husband.
4. She has two children
Children have always been a gift Carmen had a son before getting married but had to be a single parent before God sent the right man her way. It did not take too long, and when Carmen found the right man, they had a daughter together, Sierra Ne Shelle Watson. She is family-oriented and even included her children in her chance to sing with Adam Levine; but whether the children are as gifted as she is, we are yet to find out.
5. Being big made her become a background singer
With her talent, Carmen was determined to become famous one day, and she did what anyone with a gift for music would do; she headed to the studios to showcase what she got. Unfortunately, the Record Executive did not care about how great her voice was; instead, he looked at how big Carmen was and told her she was not fit to be a lead singer. With her self-esteem crushed, Carmen retreated to be a background singer.
6. Being on America Got talent brought her fame
"America's Got Talent" has given rise to some of the most successful people, and Carmen might end up also making it big. Everything happens for a reason, and it looks like Carmen's stars were being aligned to set her upon her rightful path. When her performance at the NFL Super Bowl halftime show drew attention, her family encouraged her to audition for America's Got Talent. Carmen agreed and when she was done doing a cover of INXS "Never Tear Us Part" the standing ovation she got from everyone, including the judges was magnificent. Simon Cowell commented that 4,000 people were impressed with her amazing vocals, and encouraged her that no one ever bought a record based on the age or size of the artiste.
7. She is among the original singers on Dancing with the stars
"Dancing With The Stars" is a show that has been on air since 2005, and so far we have watched 27 seasons as we wait for the 28th one this fall. Have you ever wondered who sings the songs during each performance of "Dancing with the stars?" Well, wonder no more because Carmen Carter lends her gift to the show and has been doing for more than ten seasons.
8. She is brilliant and athletic
Beauty, talent, and brains are the words we can use to describe Carmen Carter. She got into UCLA after attaining a grade point average of 3.8, and in a class of about 300 students, she graduated number 5. Before going to university, Carmen played softball and volleyball in her high school and even became a cheerleader. Her intellectual ability saw her aim to join Medical school.
9. She wanted to become a gynecologist/obstetrician
"When I grow up, I want to be a …" are the words every child utters as they communicate their future aspirations. For Carmen, she wanted to become an obstetrician/ gynecologist and therefore majored in Biology. Her love for music got in the way, and as she tried juggling her education with her musical talent, she found it challenging. Carmen, therefore, decided to switch majors to Psychology, hoping to lighten her educational challenges. Unfortunately, nothing changed, so she eventually dropped out because she was barely attending lectures, and the notes she was buying were not enough to help her achieve her goal.
10. She looks up to Alex Brown
People cross our paths for a reason, and in 1998, Carmen met Alex Brown, who would, later on, become her best friend and mentor her to be the huge sensation she is today. When Bruce Sterling got Carmen on the session to be a background singer for O Bryan, Capitols R&B recording artist, she was anxious and almost did not go through with it. Alex, however, encouraged her, and she found the confidence to sing, leading Alex to hire her to sing on demos.
Tell us what's wrong with this post? How could we improve it? :)
Let us improve this post!