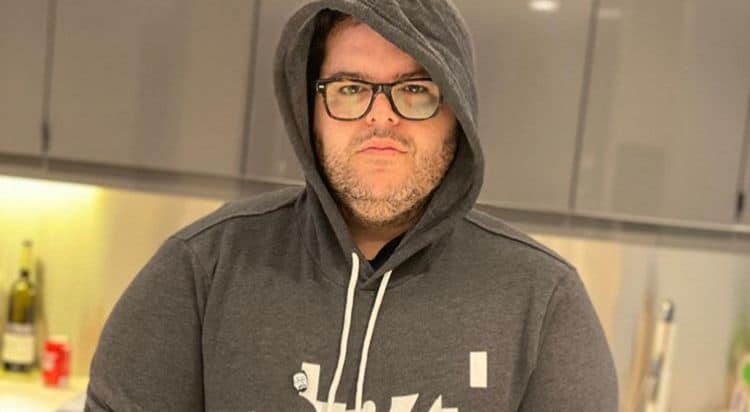 It seems funny to think that less than a decade ago not a lot of people knew who Josh Gad was but he's been around for longer than you realize. In fact he's been active in the business since 2002, but the character of Olaf seems to have been the gateway through which he was finally allowed to spring into the spotlight and really take on the kind of fame that has made him the celebrity he is today. Since then he's been seen quite a bit in movies and even on TV shows that have made use of his comical nature. In fact there are even roles coming up that he's been rumored to have something to do with, and of course there is the consistent rumor that the Frozen 2 movie will be moving ahead and so might be out eventually for all of us to go enjoy. His career is definitely looking up as of now, and there's no telling just how far he's going to go with it, though it would seem that the horizon is no longer the limit.
Here are a few things you might not have known about Josh.
10. He almost gave up acting to go to law school.
About three years into his time in the business he was getting pretty discouraged at his lack of progress and called home to say that he was going to quit. He thought his mother would be relieved, but she was actually disappointed and told him not to give up on the dream that he'd spent 15 years waiting for. So here he is now thanks to the pep talk, no doubt grateful for his mom.
9. There isn't a whole lot on his personal life to be found on the web.
I've said that this seems to be a trend that's starting to go around but it could be either that celebrities want to keep most of their personal stuff to themselves or that they just don't find the time to give out as much as people want to see. Either way it seems to allow them a greater amount of privacy.
8. His presence on social media is impressive to say the least.
He does have hundreds of thousands of followers and after having seen some of his movies and other appearances it's not too hard to figure out why. Simply playing the voice for Olaf is likely to have made him one of the most popular guys in Disney.
7. He usually plays the type of character that's a sidekick and kind of emotional in a way.
If you'll notice his roles such as LeFou and Olaf are important to the story but at the same time they're seen as kind of expendable and easily tossed in the way of harm at times. They're still every bit as important but they're often put in dangerous situations that the other characters are spared from.
6. His net worth is around $12 million.
Given what Frozen was able to do this isn't surprising since Olaf kind of helped to make his career. But everything else he's done has gone a long way towards creating a profitable base from which to work as well.
5. At one time he was trying to model himself after Robin Williams.
You might say that this was one of the fallacies he was guilty of in his early years. Modeling yourself after a legend like Robin Williams is all well and good but you still have to have your own gimmick and your own act. Using Williams as a basis was fine since he managed to bring inspiration to many individuals, but thankfully Josh finally found his own way to kick start his career and ran with it.
4. He did about 10 voice-over sessions for Frozen.
There's no telling how long each session went for but it would seem that in order to get everything down correctly that it might have taken a while since these sessions were stretched over a 2-year period. They made sure to make every detail of the movie stand out as much as possible so that people would love it, and obviously they did a great job.
3. His initial payment for Frozen wasn't as much as you would think.
Josh really didn't get paid much for his part in the movie but it could have been because he wasn't quite the big name that some of the actors were at that point. This does come into effect with any movie as those that are already well-established names tend to get paid more for their services.
2. He's done a couple of theater productions.
He doesn't have an extensive background in theater but it does kind of show that he's been there and done that.
1. That high, whiny-pitched voice he uses is pretty close to his regular voice.
Yeah, he doesn't really have to strain anything to get that high pitch, though it might sound like it.
He's one of the more impressive success stories to date when it comes to how his career has turned out.