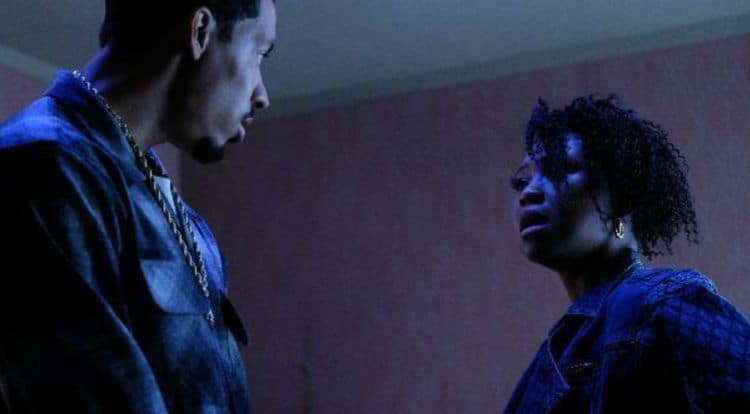 Adrianna Mitchell has been working hard to establish herself in the entertainment industry for nearly a decade. Now, her time has finally come. In 2021, Adrianna joined the cast of the hit series Snowfall, and she is a very welcome addition. Her captivating presence and authenticity bring another layer to the show and fans are loving it. Prior to Snowfall, Adrianna made minor appearances in other popular shows such as Bull and The Blacklist. Many people will be excited to know that Adrienne also has another TV role in the works. As her career continues to grow, so do the number of people who are looking forward to seeing what she does next. Keep reading for 10 things you didn't know about Adrianna Mitchell.
1. She's From Georgia
At the moment, there isn't a lot of information out there about Adrianna's personal life. However, we do know that she is originally from the Atlanta area and it appears that her family still resides there. Her LinkedIn profile currently states that she is based in Brooklyn, NY.
2. She's A Spelman Alum
All of the HBCU grads out there will be happy to know that Adrianna is a proud member of the team. She attended Spelman University and graduated with honors with a bachelor's degree in English. For all of the English majors out there, let this be a beacon of hope for some of the things you can do with your degree.
3. She's Family Oriented
From what we can tell, Adrianna hasn't started a family of her own, but that doesn't mean that family isn't at the top of her priority list. Although we don't know much about her parents, an Instagram post revealed that Adrianna comes from a pretty big family and she has five much younger siblings.
4. She Likes To Cook
Adrianna's schedule may not allow her to cook as often as she'd like, but when she does have the time she loves to get in the kitchen and throw down. Like many other creative people, Adrianna finds that coking gives her another way to express herself. She often shares photos and videos of the dishes she makes on social media.
5. She's Passionate About Social Justice
Adrianna has let it be known that she isn't going to be quiet when it comes to subjects that are very important to her. She has made it a point to use her social media presence to help bring attention to causes such as racism and police brutality. She often highlights the work of activists and shares resources to help educate others.
6. She Has A Master's Degree
After earning her degree from Spelman, Adrianna decided that she wanted to further her education as an actress. She went on to attend American Conservatory Theater in San Francisco where she earned a master of arts degree. In addition to Adrianna, the school boasts a long list of notable alumni including Denzel Washington, Anika Noni Rose, and Elizabeth Banks.
7. She Also Enjoys Being Behind The Scenes
Adrianna's IMDB page doesn't list any behind-the-scenes credits at the moment, but her LinkedIn profile mentions that she is writer, director, and producer. At some point, we will likely see Adrianna head behind the camera to work on some projects from the other side.
8. She Has Theater Experience
If you thought that Adrianna's on-screen work was the entirety of her acting experience, we've got news for you. She is also no stranger to the stage and the theater world will always have a special place in her heart. Like many other actors, however, Adrianna has had to focus her attention on TV opportunities due to the lack of financial stability in theater.
9. She's All About Inspiring Others
Inspiration is one of the most important parts of the creative process, and this is something Adrianna knows from first-hand experience. Even those who don't work in creative fields may find themselves needing a little bit of inspiration from time to time. Luckily, that's something Adrianna has plenty of and she's more than willing to share. Adrianna loves being able to inspire other people and she has an entire highlight section on her Instagram profile dedicated to sharing inspirational content.
10. She Likes To Stay Active
Adrianna is a big advocate for the importance of self-care, and regular exercise is one of the ways she likes to take care of herself. Even though her schedule is very busy, she always tries to find time to squeeze a good workout in. Whether she goes to the gym or gets a good sweat in at home, you can bet that Adrianna is going to be doing something active.