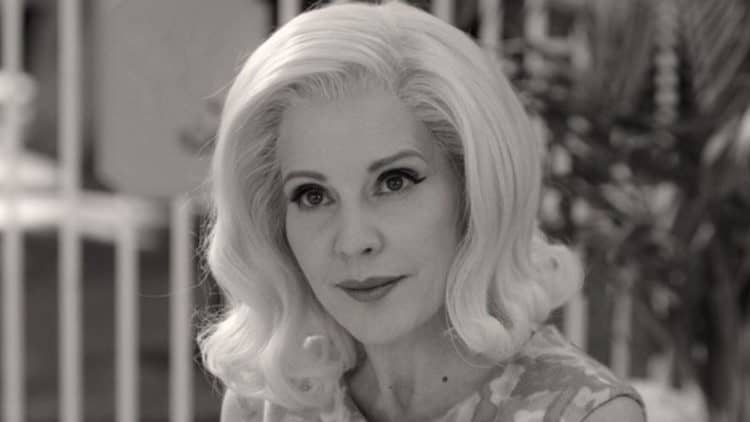 Finding stability in the entertainment industry can seem like an impossible thing to accomplish. Emma Caulfield Ford has been lucky to find stability and longevity. She has been in the industry for nearly 30 years and in that time she has established herself as a true talent. Her resume now consists of over 40 credits and the list is only likely to keep growing. Emma got her first big break in 1995 when she was cast as Susan Keats in Beverly Hills, 90210. Although many of her younger fans weren't around for that show, they'll definitely remember her from playing Dottie in the new Disney + series WandaVision. Keep reading for 10 things you didn't know about Emma Caulfield Ford.
1. She Is A San Diego Native
Emma is a California girl to her core. She was born and raised in the San Diego but decided to move to San Francisco after high school. She attended San Francisco State University where she planned to earn a degree in psychology. Emma ended up leaving school early to pursue her acting career. These days it appears that she may live in the Los Angeles area.
2. She Is A Formally Trained Actor
There's no denying the fact that Emma has plenty of natural talent, but she's also put in lots of hard work to get where she is today. She studied acting at the La Jolla Playhouse and the Old Globe Theatre and she was quickly recognized for her skill and dedication to her craft.
3. She Is A Mother
Anyone who has tried to raise a family and work a demanding job knows that finding balance isn't always easy. Despite the challenges, Emma has found a way to do both. She and her husband Mark Leslie Ford have been married since 2017 and have one child together. Emma was previously married to Cornelius Grobbelaar. When she isn't busy with work, she looks forward to spending as much time with her family as she can.
4. She Is A Writer And Producer
Acting isn't the only place where Emma's star shines bright. Over the years, she has also taken her talents behind the scenes. She has experience as both a writer and producer. Most notably, she produced several episodes of a web series called Bandwagon: The Series.
5. She Is A Strong Supporter Of LGBT Rights
Although the overall attitude towards the LGBT community has improved greatly over the last 20 years, the fight for equal rights continues on. Emma has always been a supporter of the LGBT community and she has made this very clear with her social media posts.
6. She Is A Voice Actor
In case there was anyone out there who doubted Emma's talent, it's time to make one thing clear: she's the real deal. On top of live action roles, writing, and producing, Emma is also a talented voice actor. She was the voice of Nurse Misty Windham in the animated series Fantasy Hospital. Emma was also the voice of several characters in Robot Chicken from 2006 to 2007.
7. She Likes To Draw
No matter how much a person loves their job, it's always important to have hobbies and interests outside of work. For Emma, drawing is one of those hobbies. She enjoys drawing pictures of other people in the entertainment industry and she occasionally shares her work on social media.
8. She Isn't Afraid To Talk Politics
Politics can be a very sensitive topic, but it seems like it's getting harder and harder to have meaningful conversations with people without politics being brought into the picture. Fortunately for Emma, she has no problem discussing her political views. She has made it very clear that she wasn't a supporter of former President Trump and she openly supported the election of President Joe Biden and Vice President Kamala Harris.
9. She Wrote An Online Comic
When you're as creative as Emma is, it's important to utilize different methods of creating. Emma is the co-author of an online comic book called Contropussy which was originally released in 2012. The comic is available for sale from IDW Publishing for just $9.99. According to a description of the comic, Contropussy is "a story about a cat with a major itch to scratch. By day she is a mild mannered feline, but by night she comes alive, adventuring in the city, eventually finding herself a pawn in political schemes."
10. She Was In An Episode Of Fear the Walking Dead
Even though she hasn't always had the biggest roles, Emma has has been a part of lots of great projects throughout her career . In 2017 she was in an episode of Fear the Walking Dead in which she played a character named Tracy Otto. She has also been in Private Practice and Royal Pains.