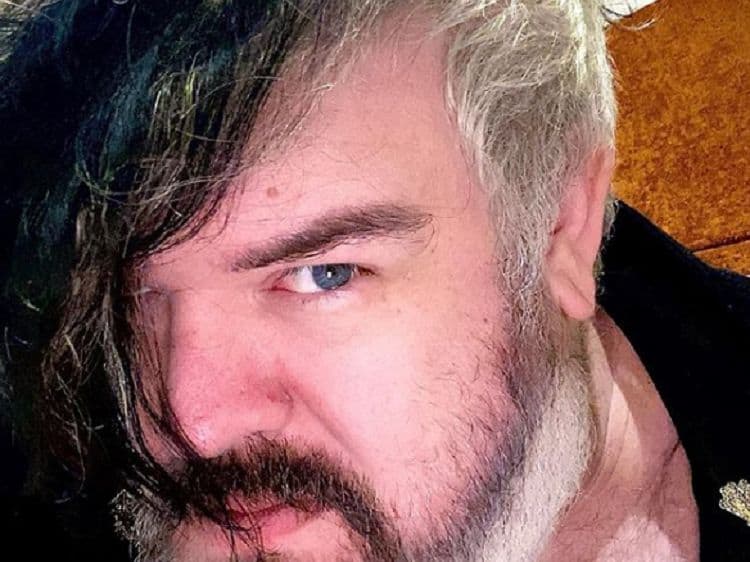 The United Kingdom has had a significant influence on the film industry, prompting most People to follow a career that leads to a profitable sector. Kristian Nairn is among the People that went down the acting career path but is also a producer and a progressive deejay. The Northern Ireland native has had a prosperous career and has played in more than twelve shows since the debut of his acting career in 2011. He is best known for his role in the HBO hit fantasy series "Game of Thrones." Check out the following unknown facts about Kristian.
1. His personal life
Kristian Nairn is an Irish actor and producer who was born on November 25th, 1975, in Lisburn. Kristian Nairn likes to keep his life a secret, and there is no evidence of his family or his ethnicity. The actor came out as gay during an interview in 2014, and he said, "When you talk about the gay community, you are talking about my community," which shows how strongly he feels about the community.
2. He starred in Game of Thrones
"Game of Thrones" is a drama television series that was created by David Benioff and D.B Weiss for HBO. This program portrays nine families that fighting for control over the lands of Westeros, while an old enemy returns after dormancy of thousands of years. According to IMDb, Kristian Nairn acts as Hodor, a simple-minded servant for house stark; a ruling home in Winterfell, an ancient fortress. Hodor is only capable of speaking only one word, "Hodor," which means 'hold the door.' Kristian has been in the show since it premiered on April 17th, 2011, until recently, when his on-screen character died at the hands of the white walkers.
3. Kristian's contribution to music
For the past two decades, Kristian has become one of the most prolific resident DJs of Northern Ireland. He has mixed tracks of the freemasons, Madison Avenue, and duke. Kristian has played alongside some of the best in the business, including Steve Aoki, Dimitri Vegas. He has also performed in many venues across the world, including super clubs amnesia, café mambo, and Hakkasan. Kristian has also played in some of the biggest dance festivals in the world, including Tomorrow' Land in Belgium' and 'Untold Festivals' in Romania.
4. His social media life
In this modern world of technology, celebrities are always bound to being on diverse social media platforms where their fans can interact with them. Well, Kristian has not been left behind since posts to his fans frequently. The actor has 557,000 followers on Instagram alone and gets an average of 30,000 likes in every picture that he displays. The actor whose Instagram handle is @kristiannirn mostly shares photos of him and his friends having fun. He is also an active user of Twitter, where he goes by the name @kristiannairn. He shares with his 100,000 twitter followers' messages and pictures captioned with various announcements, including tour dates of his music.
5. His tattoos
Celebrities ink themselves from the likes of footballers such as Neymar and also musicians such as Wiz Khalifa, which sets the trend for their numerous fans. Well, Kristian Nairn is no exception; he portrays his love for the nerd culture in his body through his tattoos. He bears a tattoo on his arm that depicts Lady Sylvanias wind runner, a powerful banshee queen, also known as "Dark lady" and "queen of the forsaken." He also has got another tattoo on the back of his neck, engraved "dead."
6. He is self proclaimed nerd
According to the dictionary, a nerd is a socially awkward and an intelligent but single-minded person. Nerds are more often obsessed with a non-social hobby or pursuit of the geek. This colossal guy, popularly known as Hodor, is a big fan of video games. In a recent interview, he talks about his love for games, "oh yeah, I spend way too much of my life playing video games." Nairn has been playing since the ZX spectrum, his favorite, and he has always been a gamer. His preference is '3 favorites of Warcraft,' where he is playing with 3.3 million people.
7. Personality sign
Different Zodiac signs carry different specific characters and desires which define people's strength and flaws. Kristian's Zodiac sign is a Sagittarius. People placed under this sign are born between November 23rd and December 22nd, and they are known to be adaptability favored and flexible. Sagittarius are known to be favorably fun and very cautious of whom they love, but ones they got the target on lock, they enjoy a challenge and love. His sign describes why he enjoys deejaying, adventures, and places value on independence and freedom.
8. His popularity
According to Famous Birthdays, Kristian is position 49,533 in the United States popularity charts and is number thirteen in the Northern Ireland popularity charts. The actor has shared movies with global stars such as Isaac wright, and his most notable show is game of thrones in which he played for six seasons. With the series being addictive, Kristian's character must have helped catapult his popularity.
9. His love for India
Most celebrities enjoy traveling in their line of work. Like most of them, Kristian has a lot of love for India. According to the Hindu magazine, Kristian is no stranger to India, where he has visited thrice. The first visit was for a comic con followed by sets of sunburn festivals in Delhi and Mumbai. Nairn also weighed on the possibility of the Indian remake of the "Game of Thrones" film.
10. His net worth
As of 2019, Kristian's net worth currently stands at $500,000, and he continues to invest in his projects and his music career. He earned $165,000 in 2017 for his role in "Game of Thrones." His primary source of income is acting though he gets money through his music too.
Tell us what's wrong with this post? How could we improve it? :)
Let us improve this post!