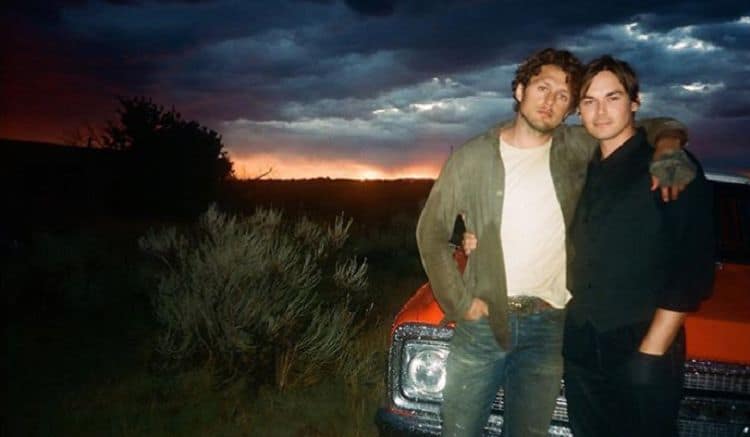 Michael Vlamis never dreamed of becoming an actor; therefore, even after making his debut in 2009, he did not pursue acting as a profession. However, currently, you cannot talk of "Roswell, New Mexico" without mentioning Michael who stars as Michael Guerin in the series. He has always loved playing underdog roles and got his inspiration from Sylvester Stallone in "Rocky" and Matt Damon in "Good Will Hunting." Today, he has gone beyond acting and has a few scripts to his name. Here is your chance to learn more about the actor.
1. He believes love can be found in anyone
Although Michael did not grow up surrounded by gay people, he does not discriminate against them. Truth be told he opines love is for everyone and wherever you find yours, be it in a man or woman, then you have the right to be happy. Consequently, one of his proudest scenes in "Roswell, New Mexico" is the first time Michael and Alex profess their love for each other.
2. He prefers doing his own stunts
While most actors would do anything to ensure that their bodies are not hurt in the process of doing stunts, Michael does not mind being bruised; matter of fact is he enjoys it to guarantee an authentic performance. Consequently, although he has doubles available to do the stunts, he likes doing them himself so much that he was nicknamed "No Pads Vlamis" by the "Roswell, New Mexico" stunt team.
3. He did not watch "Roswell" before filming
The secret to being a great actor is never to follow a path but instead, create your new trail; you never know, your unique style could be what the directors are seeking. Michael seems to have learned this earlier in his career. As he told AssignmentX, although he had watched the original series before, he did not refresh his memory by watching it again. Instead, the actor wanted to give his character a fresh spin since he had also realized from the script that they would not be relying on the original. Therefore apart from the curly hair, everything else about Michael's character is different.
4. He is multi-talented
Michael has always loved making movies; therefore, even as a child, he made them with his friends. That passion has not died, and in January 2019, he disclosed that he had produced and starred in his first feature film, "5 Years Apart." At the time he was submitting it to festivals and expected it to be released soon thus in September 2019 the film made its debut at the LA Indie Film Festival. Its premiere at the Let Live Theater was anticipated for so much that tickets were sold out.
5. His first acting class was at the age of 25
Some actors will boast of having started acting classes in elementary school while others like Tom Cruise never bothered with acting school. Still, everyone has a different journey, and for Michael, his towards an acting career began at 25 when he joined an acting class. He was not great, and his coach did not spare him because she knew Michael had a lot of potential. The actor confessed that he was not good at drama, but then it dawned on him that he had to live truthfully from one moment to another, according to Latest Magazine.
6. What ignited his interest in acting?
Even though he was studying business and playing baseball in college, Michael did not know what career path he wanted to take, but he dreamt of being a writer, producer or director. His love for baseball was, however, cut short when he got too many injuries that resulted in him storing away his cleats to try something else. He settled for acting and went for his audition although he was sure he would fail. Life is full of surprises, and interestingly, Michael booked the role which cemented his faith in pursuing an acting career.
7. His role model
Michael has a list of actors he looks up including Matthew McConaughey, Phillip Seymour, Dustin Hoffman, Robert de Niro and many more. However, as much as these are all great actors, to Michael, no one beats Shia LaBeouf. He describes Shia as raw and unbelievable, and in his bucket list, apart from playing a mobster, he wants to do a drama alongside Shia. According to Michael, Shia puts his heart and soul in the characters he plays.
8. His favorites
With all the superheroes to choose from, Michael's favorite remains to be Spiderman explaining to Nerds and Beyond that shooting webs and swinging from skyscrapers is the freedom he loves. He has several movies he likes to watch but still lists "Good Will Hunting" as the best because of the storyline. "Perks of Being a Wallflower" is his best read since it resonated with him due to the place he was in at the time of reading it. As for words, Michael's favorite is "Can't" because the more you tell him that he cannot do something, the more likely he is going to prove you wrong by doing it. Regarding colors, Michael will always go for royal purple, which has been his obsession since he was a child.
9. He could not get an audition for "Roswell, New Mexico."
Michael was pigeonholed as a comedy actor; therefore, even when his manager tried booking him an audition for the show, they did not see him. He however did not give up so the day before the last day of auditioning, he filmed his audition tapes in his bedroom and sent them. They must have shown his talent because his manager got a call inviting Michael for an audition. Instead of getting enough rest in preparation, Michael went out and in the morning showed up for his audition in a haggard look, but it worked out for the best because he got a call a week later informing him of his success.
10. Why he thinks he booked the role of Michael in "Roswell, New Mexico."
Michael may have put on a good show during his audition but what he believes made him get the part was what happened after the audition. As per his interview with Talk Nerdy With Us, he was left behind by the other actors since he had to get his parking validated and sign out. As he went to catch the elevator, he also saw Carina MacKenzie and Peter Roth doing the same, so he had to share an elevator with them. His time with them made a good impression, so he thinks that is what resulted in him booking the role.
Tell us what's wrong with this post? How could we improve it? :)
Let us improve this post!