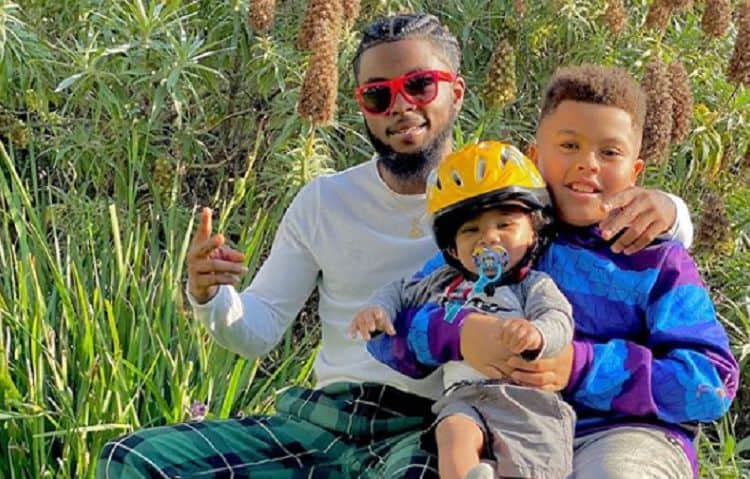 Do you know Niko Khale? He's known for being a musical artist in the hip-hop genre. He's got a lot going on for him, but most people seem to know him as the man who fathered singer Keyshia Cole's child. He's young, he's not been in the game a long time, and he's already in the media for a few things that might not be what he'd like to focus on. We are sure he'd rather the press focus on things like his career and his ability to perform, but they're currently more worried about his personal life and his relationships. Here's everything you need to know about him.
1. He's Young
He's a young man. He was born on October 17, 1995, and that means he's he's a man who is only 24. That's not very old in the grand scheme of things. He's got a career to work with, but he's not had that much life experience, and that can make a difference in the way you grow up.
2. He Likes Older Women
He's a man who likes his women a bit older. Keyshia Cole is a lot older than he is. She's 37 to his 23. That means she's 14 years older than the artist, and they seemed to make it work for some time. It clearly did not work, but not until the couple had a baby together and created a life.
3. He's a Father
His son, Tobias Khale, is almost one. His official date of birth is August 1, 2019. The couple has been together since 2018, so this is a bit of a quick moving situation. They weren't together very long before they were thrust into a small family of their own.
4. His Ex Noticed Him Through Instagram
Their love story is an interesting one. She happened to see him on the 'gram, and she was done for. She loved his songs that he remixed – because they were her songs. She was very much touched by his situation, and she reached out to him. That was, as they say, history.
5. He's a Very Mature Young Man
He might only be 23, but he's been known to be much more mature than his age shows. He's what you might call an old soul. Keyshia Cole said she didn't know his age when they met, but she was so attracted to his obvious intelligence. She thought he was much older.
6. He Went to Daddy Boot Camp
When he found out he was going to be a father at the age of 22, he knew he didn't know a thing about being a dad. He and some friends got together and went to a daddy boot camp to learn what they needed to know and how much they needed to know. It's kind of sweet to think about.
7. They've Not Announced an End
This is a couple that might not have officially announced that they are done with one another, but the media is going crazy after they both went on a delete rampage on their respective social media platforms. Not one photo remains of the other on either of their pages, but that's not necessarily a break-up announcement. Obviously, it probably is. But it doesn't have to be.
8. He's Not Worried About Other People
It seems that many people have little going on, and they focus their time being angry about the lives of others. Sure, there is a big age difference. Sure, they have some fans who are not happy about that. But, we want to know this: What difference does it make to anyone else? Their busines sis their business, and they aren't hurting anyone. You don't have to want to date someone with such a large age difference, so why care about theirs? Either way, he wasn't worried about it.
9. His Mom Supports Him
We have to assume he is close to his mother. When the world found out he would be a young father, she came out and said that she was excited and that she was always around to babysit and help out when the couple had work obligations and other things to do for their careers. We think those are the words of an excited grandmother.
10. He's a Southern Gentleman
He's from North Carolina, which means he's grown up with that southern hospitality and charm. There are few places in the world quite as amazing as this place, and we are all about it. He was technically born in D.C., but his family moved to Charlotte when he was a child.