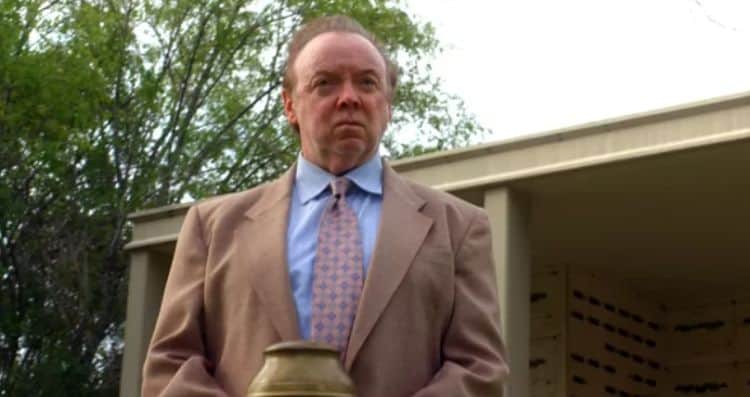 Bud Cort has been acting professionally for more than 50 years. Even if you don't know much about the entertainment industry you probably understand that that's no small feat. During his career, Bud has built a great resume and he has gotten to work on some very cool projects. While his roles may not always be the biggest, Bud always has a way of leaving a lasting impression on viewers. Unfortunately, it's been a few years since his last on-screen appearance and he doesn't appear to have anything in the works. However, we hope that we'll be seeing more of him in the future. Keep reading to learn 10 things you didn't know about Bud Cort.
1. He's A New York Native
When people think of New York, the city is often the first place that comes to mind. However, there's much more to New York than the five boroughs. Bud Cort was born and raised in New Rochelle, NY which is about 40 minutes outside of the city. Like most people who want to pursue a career in entertainment, he eventually decided to move to Manhattan.
2. His Name Isn't Really Bud Cort
Stage names are pretty common in the entertainment business, but lots of people may not have realized that Bud Cort is a stage name. Bud was born Walter Edward Cox. However, he eventually decided to use the name Bud Cox because there was already an actor named Walter "Wally" Cox.
3. He Has Behind-the-Scenes Experience
Bud Cort has spent the bulk of his career in front of the camera, but he has also shown that he has what it takes to shine from the other side of the camera. He made his directorial debut in 1989 with an episode of the TV show Hotels – Geschichte und Geschichten. He also write an episode the following year.
4. He's A Painter
Bud comes from a very creative family, so it's not much of a surprise that he decided to pursue a career as an actor. However, that isn't the only creative talent he has. He is also a great painter and he used to make extra money by selling his work at art fairs. In addition to acting and painting, Bud was also in a band.
5. He Isn't Into Social Media
Social media is the first place that many people go when they want to see what their favorite celebrities are up to. Unfortunately, that isn't an option for Bud Cort's fans. From what we can tell, Bud doesn't have an official profile on any social media platforms. This ties into the fact that Bud has always been a pretty private person.
6. He's Done Voice Work
By now you're already aware of the fact that Bud is a star when it comes to live-action work. But did you know that he's also a talented voice actor? Bud has voiced several animated characters over the years. Some of his most noteworthy voice credits include Superman: The Animated Series and Batman: The Animated Series.
7. He's A Formally Trained Actor
There isn't just one right way to approach a professional acting career. Some people choose to jump right into the audition process while others decide to undergo formal training before testing the waters. Bud is part of the latter group. In college, he studied acting at New York University.
8. His Big Break Was A Blessing and A Curse
Bud made his acting debut in 1967 with an uncredited role in a movie called Up the Down Staircase. He got his big break in 1971 in the movie Harold and Maude. Although he was grateful for the opportunity, it also had its downsides. During an interview with The Guardian, he referred to the movie as "a blessing and a curse" because it ultimately resulted in him being typecast.
9. He Fell In Love With Acting At an Early Age
It would probably be pretty accurate to say that Bud was born to be an actor. He was just a kid when he started to develop an interest in acting. He got his start doing local plays at school and in community theater. It didn't take long to see that he was very talented.
10. He Underwent Plastic Surgery After a Bad Car Accident
Bud has had lots of great moments throughout his lifetime, but he's also had some rough patches. In 1979, he was involved in a serious car accident that left him with several injuries. He had to undergo plastic surgery due to lacerations on his face. As you can probably guess, this caused some slowdowns in his career.