Bruce Willis' family announced the actor's retirement in March 2022, disclosing he was suffering from aphasia, a condition characterized by the inability to communicate effectively. More unpleasant news about the actor came in February 2023, when it was revealed that he was diagnosed with frontotemporal neurocognitive disorder. Emma Heming's recent updates about her husband suggest his condition has progressed, so his acting days are certainly over. While that's a sad realization for moviegoers and the movie industry, fans of the action hero must find solace in his far-reaching legacy.
The American actor known for portraying hard-nosed characters began his professional career in 1980 with an uncredited role in The First Deadly Sin, a crime thriller based on Lawrence Sanders' 1973 novel of the same title. He had more uncredited roles in 1980s productions like A Guru Comes, Prince of the City, and The Verdict before he landed his first leading role in ABC's Moonlighting. Playing David Addison in the comedy-drama series gained Bruce Willis mainstream acclaim. This paved the way for him to get more acting opportunities, which ultimately earned him a star on the Hollywood Walk of Fame.
How Old Is Bruce Willis?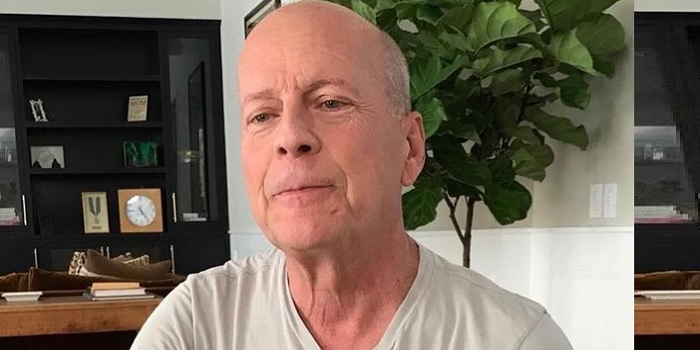 The former American actor is in his late 60s; he was born on March 19, 1955, in Idar-Oberstein, West Germany, where his father, David Willis, was stationed as a soldier. His mother, Marlene Willis, was a German woman from Kassel in Northern Hesse, Germany. Although he was born in Western Europe, Bruce Willis spent most of his childhood in the United States. Around age 2 in 1957, his family left Germany for the United States following David's discharge from the military.
They settled in Carneys Point, New Jersey, where he attended Penns Grove High School. He discovered his flair for acting at Penns High when he joined the school's drama club. But when he graduated in 1973, he settled for a job as a security guard. He also worked as a private investigator before he decided to pursue an acting career. Bruce Willis studied drama at Montclair State University, albeit for a while. He moved to New York in 1977 and worked as a bartender before his acting career kicked off in 1980.
Although he was cast in a production of Tennessee Williams' Cat on a Hot Tin Roof at Montclair State University, Bruce Willis didn't debut as a professional actor until 1980 when he was 25. His first role was a brief appearance as a man entering a diner in Brian G. Hutton's The First Deadly Sin. After a few more roles in the following years, he gained widespread recognition at age 30 with his lead role in Glenn Caron's Moonlighting. Starring alongside Cybill Shepherd, the series' success propelled Willis towards stardom. In 1987, it earned the former actor a Primetime Emmy Award for Outstanding Lead Actor in a Drama Series and a Golden Globe for Best Actor in a Television Series – Comedy or Music.
Rise To Global Acclaim As An Action Hero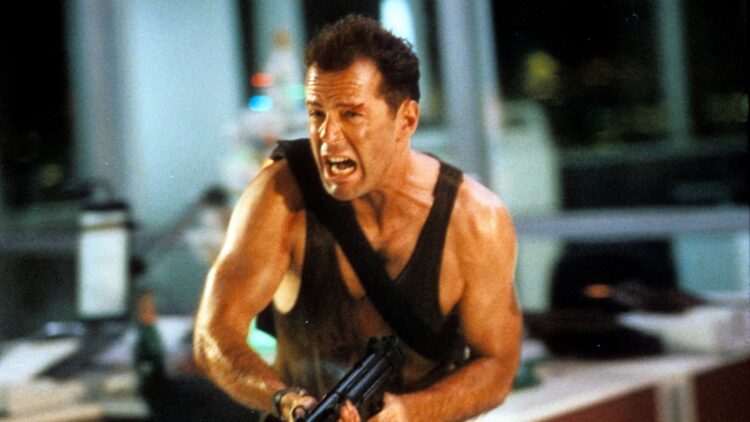 Bruce Willis' legacy as an action hero is, perhaps, the grandest accomplishment of his career. Having gained mainstream popularity with Moonlighting, he consolidated his newfound fame by playing John McClane in 1988's Die Hard. The role spread his fame across the globe, laying the foundation for him to build his reputable industry identity. Willis reprised the character in Die Hard 2 (1990) and then in Die Hard with a Vengeance (1995), 2007's Live Free or Die Hard, and A Good Day to Die Hard (2015). These movies are the premise upon which his action-hero status was established.
In between the Die Hard films, he portrayed varied characters in different genres of movies. Following the success of the first Die Hard film in the 80s, he played Emmett Smith and voiced Mikey Ubriacco in 1989's In Country and Look Who's Talking, respectively. Bruce Willis revoiced the Mikey Ubriacco character in 1990's Look Who's Talking Too after the second Die Hard film and then played Peter Fallow in Brian De Palma's satirical black comedy film, The Bonfire of the Vanities. Willis' filmography consists of at least 149 movies and television roles; his films have grossed over $8 billion at the box office worldwide.
Some of his other notable roles include 1994's Pulp Fiction, 12 Monkeys (1995), The Fifth Element (1997) and The Sixth Sense (1999). Tears of the Sun (2003) and Lucky Number Slevin (2006) were also part of the works that earned him a star on the Hollywood Walk of Fame in 2006. Among other coveted gongs, he has won at least three Blockbuster Entertainment Awards, Two People's Choice Awards, Two Primetime Emmy Awards, and a Golden Globe out of five nominations. Inducted into the New Jersey Hall of Fame in 2011, Bruce Willis has been honored by the French government as a Commander of the Order of Arts and Letters in recognition of his contributions to the film industry.
Bruce Willis Has Been Married Twice And Has Five Daughters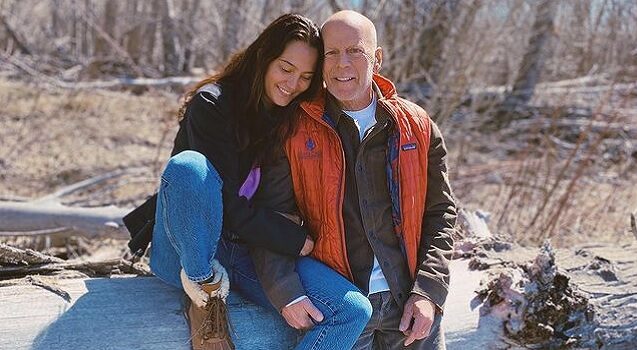 Forced into retirement by his health condition, Bruce Willis lives with his second wife, Emma Heming, who serves as his caregiver. They met in 2007 at a gym and made their red carpet debut the following year at the premiere of Flawless. Willis and Heming got married on March 21, 2009. They exchanged marital vows at their home in Turks and Caicos before having a civil ceremony in Beverly Hills to legalize the union. The couple has two daughters: Mabel Willis, born in 2012, and Evelyn Willis, born in 2014.
Years before the Die Hard actor met Heming, he was engaged to American actress Brooke Burns. However, his first wife was Demi Moore, whom he met in 1987 at the premiere of John Badham's Stakeout. They wedded that same year and went on to have three daughters: Rumer Glenn Willis, Scout LaRue Willis, and Tallulah Belle Willis, born in 1988, 1991, and 1994, respectively. Bruce Willis and Demi Moore parted ways in 1998 and finalized their divorce in October 2000.