Carly Hallam is known to many as the talented wife of comedian and television host Daniel Tosh. However, this is only one aspect of who she is. She has managed to create an impressive career of her own, separate from who she is as a wife. Her career as a writer who has worked on several television shows should overshadow the simple fact of her marriage to a celebrity.
Hallam has mostly worked as a writer on comedy shows. Brooklyn Nine-Nine, The Neighborhood, and New Low are some of the more popular shows that she has worked on as a writer. Her work as a writer on these shows is proof of her comedic prowess and established her as a talented comedic writer.
Carly Hallam Leads a Private Life
One thing about Hallam is that she leads a relatively private life. As such, it makes it hard to verify details of her early life. However, she is believed to have been born and raised in Florida, which is where she spent most of her formative years. She also went to the University of Florida, where she got a degree in English literature. This education might have been the foundation for the career that she chose to pursue as an adult.
Hallam Got Her Start In Entertainment On Tosh.0
In 2009, the same year the show debuted, Hallam started to work as on writer on Tosh.0. This was most likely only possible because she moved from Florida to Los Angeles. Three years after she started working on Tosh.0, Brooklyn Nine-Nine debuted. It's not clear when she joined, but she managed to land a writing position on the hit television show. Her wit and comedic prowess shone through as she contributed to the show's success. Her work in writing is not limited to just TV shows. Hallam also has written works in magazines and online publications.
Hallam doesn't only write, she has also delved into acting. Her acting credits are mostly on Tosh.0. Altogether, this showcases her versatility in the entertainment industry. But it is uncertain if she secured roles in other television shows or films.
Who Is Carly Hallam's Husband?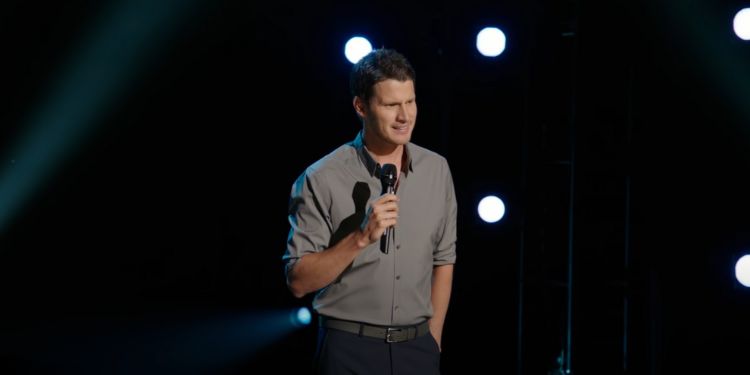 As already established, Hallam's husband is Daniel Tosh, the well-known comedian and television host. Born on May 29, 1975, in Boppard, Rhineland-Palatinate, West Germany, Tosh rose to prominence through his satirical and often controversial style of comedy. He gained widespread recognition as the host of Comedy Central's popular show Tosh.0, a series that humorously critiqued internet videos, viral trends, and pop culture. Tosh's sense of humor is mostly geared toward dark comedy, and this sometimes has negative effects on him and his work.
Carly Hallam Met Her Husband At Work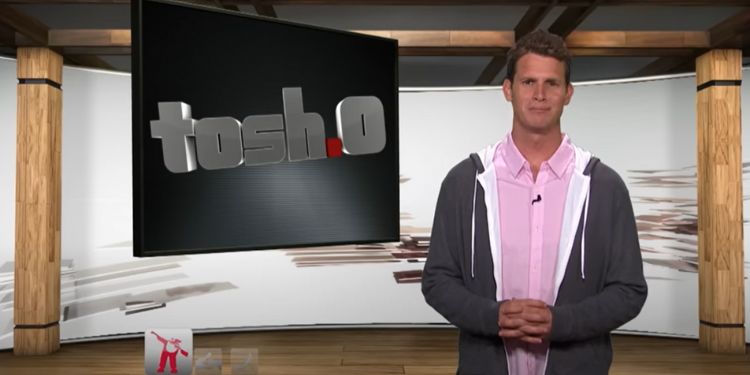 In 2016, Carly Hallam's life took a significant turn when she married the renowned comedian Tosh. The couple is believed to have met earlier while she worked on his show. In fact, they might have started dating in 2014 after Tosh broke up with his long-term girlfriend, Megan Abrigo, who is a model. The two dated for five years, from 2009 to 2014.
Hallam and Tosh had a very private ceremony with very few friends in attendance. Even more, they managed to keep their marriage a secret for over two years. It only became public knowledge that the two were married in 2018. This is especially impressive since they got married in 2016. It can be deduced that the two are happily married, and Hallam is known for making jokes about her husband on social media. The same goes for Tosh, who also gets a few jabs in during his stand-up routines.
Tosh is also known for his philanthropic efforts. especially the yearly stand-up show he hosts for charity. It has featured other talented comedians like Bo Burnham, Kumail Nanjiani, and Chelsea Peretti. Based on this, it can also be assumed that Hallam actively participates in these same philanthropic efforts.
Exploring the life and career of Carly Hallam shows that she is more than just the wife of a major celebrity. Her work as a writer demonstrates her immense talent and dedication to her craft. Hallam's journey to becoming a respected industry professional is truly remarkable. Her early life and education laid the foundation for her success, while her career accomplishments speak volumes about her talent and determination.