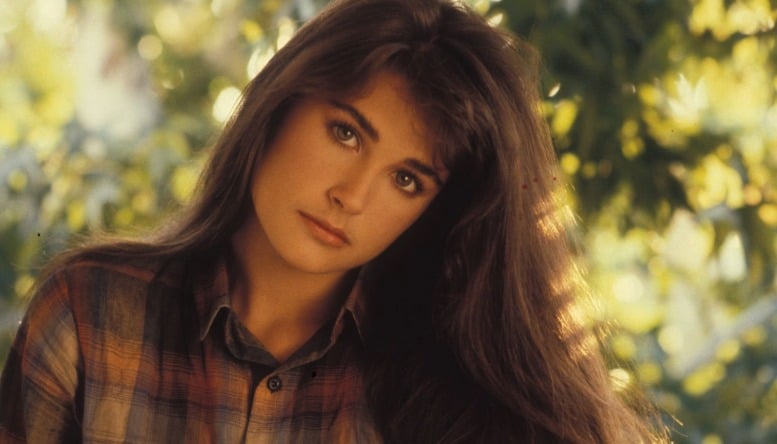 A lot of people know enough about Demi Moore as an adult. She's easy to look up on the internet and a lot of folks have long memories concerning her career and what's done behind the scenes. Her marriage to Bruce Willis was obviously no secret and their subsequent divorce was something that rattled a lot of people that saw them as a great couple for a lot of years. But then there are those facts that people don't know about young Demi that would likely be kind of surprising. It could be that folks didn't think she had a lot going for her or had an interesting life back when she was younger, or it could even be that some people just wanted to focus on her career and not her personal life, choosing instead to give her some sense of privacy.
Something seems to indicate however that the latter isn't really the case, that it was more a lack of interest that kept people from really finding out anything else about her younger years. After all unless a person is a child actor there's usually not a lot of interest in them unless they had a particularly rough or interesting childhood that they feel comfortable enough sharing with the general public. Demi hasn't been too shy about her time spent as a kid, but it's not something you might read in the tabloids on a regular basis.
Here are just a few things you might not have known about a younger Demi.
10. She was cross-eyed as a child.
She had to undergo a couple of corrective surgeries so that her eyes would work properly. If you've ever crossed your eyes in your life, and many of us have, you know that the sensation is pretty disorienting. But for those whose eyes cross naturally it could be something they either get used to, which seems doubtful, or something that absolutely needs to be corrected.
9. Her family moved around a lot.
Since her stepfather, whom she knew as her father, was a salesman they had to move around a lot due to his job. This tends to make for a great amount of difficulty when it comes to feeling settled or getting to know anyone for a long period of time. For kids it's quite difficult since the chance to learn social skills might still be there but getting attached to anyone is an effort that doesn't seem worth it.
8. Her biological father wasn't part of her life growing up.
He left her mother after a two-month marriage and didn't come back into her life until she was much older. In 1995 he tried to appeal to see his grandchildren.
7. She found out about her biological father when she was 13.
Demi was rummaging around some old papers when she found her mother and stepfather's marriage certificate and added things up. Obviously her stepfather wasn't her biological father, but he'd been a father to her all of her life at that point.
6. She got married for the first time at the age of 17.
She was married to singer Freddy Moore in 1980 and began to use his surname as her stage name. He was 12 years her senior and had just recently divorced his previous wife. They filed for divorce in 1984 but she kept his name, at least in a professional sense.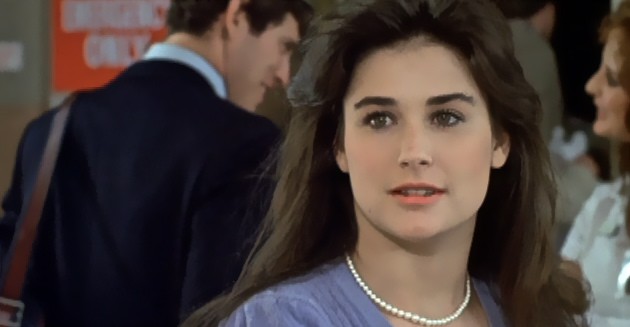 5. She was engaged to Emilio Estevez at one point.
A lot of people don't know this but she and Emilio were engaged to get married in 1986. There's no real explanation why but they broke off the engagement and split. This might have been news back then but it was buried very quickly and isn't much of a tale today.
4. She had a role on General Hospital for a while.
Moore played the part of investigative reporter Jackie Templeton up until 1983.
3. She moved away from home when she was 16.
There's no real reason given for why she moved out but considering that her mother had been in trouble with the law in the past and Demi was seeking to become famous in some way there might be several reasons. But upon leaving she also quit high school to make her way into the world where she would eventually find work as a model.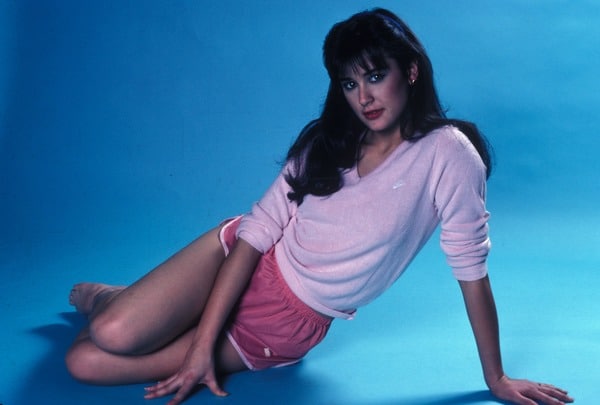 2. She worked in Europe as a pin-up girl.
Moore actually appeared nude in one magazine when she was 16, though she told her bosses that she was 18. It seems as though people didn't run background checks as strictly back then as they do now. Though it seems fair to think that such a thing can still happen.
1. She was a songwriter for a brief period of time.
She co-wrote several songs with her husband Freddy Moore for his band back in the day. In fact she still gets royalty checks from those efforts.
It's amazing what information can be found in someone's past, especially when they're willing to give it.