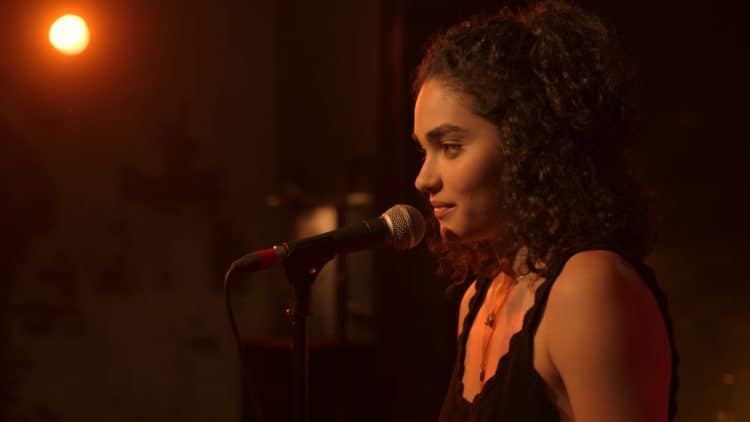 Brittany O'Grady was born to be a performer. In 2016, she was finally offered a chance to show the world just how much she could do. She was cast in the Fox series Star, and the show quickly took her career to new heights. People were impressed by Brittany's versatility and it didn't take long for other opportunities to start rolling in. In 2020, a year after Star ended, Brittany got another awesome role in the Apple TV show Little Voice. Once again, she continued to show viewers exactly why she deserves all of the praise she's been getting. Although it's unclear when the show will be back for another season, viewers are anxiously awaiting it. Keep reading to learn 10 things you didn't know about Brittany O'Grady.
1. She's A Virginia Native
Brittany was born and raised in Arlington, VA which is located about 15 minutes away from Washington D.C.. She comes from a diverse background with a white father and a Black mother. It appears that Brittany is currently based in the Los Angeles area.
2. She Started Acting As A Toddler
Even though most people hadn't heard of Brittany until she was cast in Star, she has actually been in the entertainment industry for a lot longer than many realize. She was just four years old when she started her professional acting career. She began by doing commercials and she also has some theater experience.
3. Family Is Important To Her
There are plenty of people that like to forget where they came from when they get famous, but not Brittany. She comes from a very close family and maintaining those relationships is very important to her. When she has free time, she likes to spend some of it with her loved ones.
4. She's In A Relationship
Sorry to anyone out there who was hoping to slide in Brittany's DMs, but she's already spoken for. Brittany is in a relationship with a man named Ben Huyard. He doesn't appear to have any ties to the entertainment industry. We don't have any information on how the couple met or how long they've been together, but their relationship appears to be solid.
5. She Stands Up For What She Believes In
Some celebrities are hesitant to address certain subjects because they fear it could hurt their career. Brittany, however, isn't worried about that. She isn't shy about using her platform to speak up about the things that are important to her. She has consistently shown her support for the fight to end racism and she has also firmly opposed police brutality.
6. She Really Relates To Her Character, Bess
Actors don't always get the chance to play characters they can relate to, but when they do it's a special experience. Brittany told Wonderland Magazine, "Bess is the closet character to me I have played in my career so far. There was a thin veil when it came to portraying her and her emotional vulnerability. They were so raw. It was as if I had the freedom to truly feel and react authentically rather than reacting the way I believe I should in order to please others. That was the most cathartic part for me."
7. She Loves Adventure
They say that life is meant to be lived, and that's exactly what Brittany is doing. She is all about having as many experiences as possible, and she isn't afraid to step outside of her comfort zone. Brittany loves doing things like traveling, exploring the outdoors, and off-roading.
8. Music Has Always Been A Big Part Of Her Life
Acting is what Brittany has become best known for, but she also loves to sing and dance. From an early age, music was one of her favorite ways to express herself. She's been fortunate that she's been able to land roles that have allowed her to tap into her musical side as well.
9. She's A Positive Person
Working in the entertainment industry can come with a lot of disappointment, but Brittany doesn't let it keep her down. Brittany likes to maintain a positive outlook on life and she also likes spreading that energy to others. She even has a highlight section on her Instagram profile dedicated to uplifting quotes.
10. She Loves Working With Sara Bareilles
Little Voice is loosely based on Sara Bareilles and she is an executive producer and song writer for the show. Brittany was honored to get the chance to work so closely with her. According to Imore, Brittany said, "I felt instantly comfortable with her [Bareilles]. She felt like a buddy and a mentor and somebody who was so gracious and guiding. She was king of a guiding like through the whole process."