Britt Barbie became an internet sensation in 2022 after one of her TikTok videos went viral. In the current era where social media controls a lot of things, people can easily turn into celebrities overnight by taking advantage of the perks that come with sharing content on different platforms like TikTok. Britt Barbie used this strategy to grow her fanbase and one viral video took her fame to a whole new level.
A TikTok star, content creator, and social media influencer Britt Barbie has leveraged the wonders of the internet to carve a niche for herself. While she is still gunning for recognition as a recording artist, she is known for her lip-syncs on social media. The controversial TikToker has also courted media attention for her age. Read on to know the finer details about Britt Barbie's age and her intriguing social media adventures.
How Old Is Britt Barbie?
Britt Barbie was born on November 1, 2005, in Saint Louis, Missouri. The TikTok content creator has made it clear that she wants to keep her personal details private, especially her family background. As such, there is nothing known about the family she hails from. The resolve not to share too many details about herself is largely based on security grounds. Only a few people know Britt Barbie's age, leading to various speculations about her real age. The nature of her viral content has also sparked questions about the TikToker's age.
Her Career as a Social Media Influencer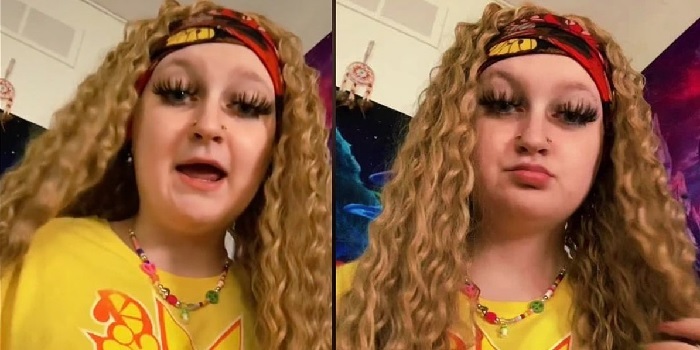 Britt Barbie is a social media content creator who rose to popularity through her lip-sync videos on TikTok. Aside from lip-syncs which propelled her to fame, she also shares fashion modeling content, shopping hauls, and beauty tips on her page. Her first account on TikTok was named BrittBarbie2 but the page was deleted because she violated some rules guiding the platform. Unfazed, the controversial content creator went on to launch BrittBarbie3 which has equally garnered a lot of fans.
Britt Barbie gained widespread popularity when she dropped a TikTok video of her singing Period Ahh, Period Uhh before leaving the floor open for whoever wanted to drop some bars. She uploaded the clip on September 10th and it quickly amassed millions of views on TikTok. The video didn't just go viral but celebrities like rapper Baby Tate began to key into the challenge, inundating social media with videos of them adding their own lyrics to the song.
Interestingly, this wasn't the first time Britt Barbie went viral on TikTok. The first time she piqued public attention was when she shared a video of her claiming she only just discovered that hair actually grows from the scalp. She further explained that she was under the impression that hair grows from the tips, not the roots, and wondered if her forehead was full of hair. Aside from influencing on social media, Britt Barbie has plans of making it big in the music industry. She believes she has the talent to excel in the competitive industry. Barbie claims that music labels are rushing her for deals but she is not in a hurry to sign with any of them. As an influencer, she has created shopping haul videos for Target and also acts as a brand ambassador for Fashion Nova.
Controversies Trail Her Social Media Presence
Britt Barbie is a social media personality who seemingly thrives on controversies. She began her journey as a content creator by mostly posting eccentric videos on her TikTok account @BrittBarbie2. The account was later deleted due to violations on her end.
She gained mainstream attention when she filmed herself confessing she had just discovered that hair grows from the scalp. Aside from feigning ignorance about how hair grows, she used an urban accent in the video which led to backlash from people who accused her of mocking Black people. As such, when her Period Ahh, Period Uhh video went viral, some famous Black influencers called her out for always making fun of Black women in her videos.
Britt Barbie has also made enemies in the autistic community because of some videos she made with funny voices or spoke like someone with a speech impediment. Consequently, she was accused of pretending to be autistic just for clout. Nevertheless, she has not openly claimed to be autistic. In November 2022, Britt Barbie was caught on camera when she was getting beaten up by a stranger in her hometown of Missouri. The incident took place at the Mid Rivers Mall and was posted by social media user, @faitheartsuuu. Overall, Britt Barbie is that bold controversial vlogger who is not discouraged by backlashes. Her account has been deleted and banned but she always finds a way to bounce back.