Love is in the air and celebrations too as Chris Evans tied the knot with his long-time girlfriend, Alba Baptista. As reports have it, the Captain America actor wed the Warrior Nun actress in an intimate ceremony on Saturday, 9th September, 2023. The event itself which took place in a private estate in Cape Cod, Massachusetts was a tight-knit affair.
The couple's relationship as a whole has been shrouded in secrecy for the most part. The same can be said for their lowkey nuptials. While this is an obvious beginning for the couple, their relationship goes way back and this is a look back at their journey.
Their Early Days: Speculations and Confirmations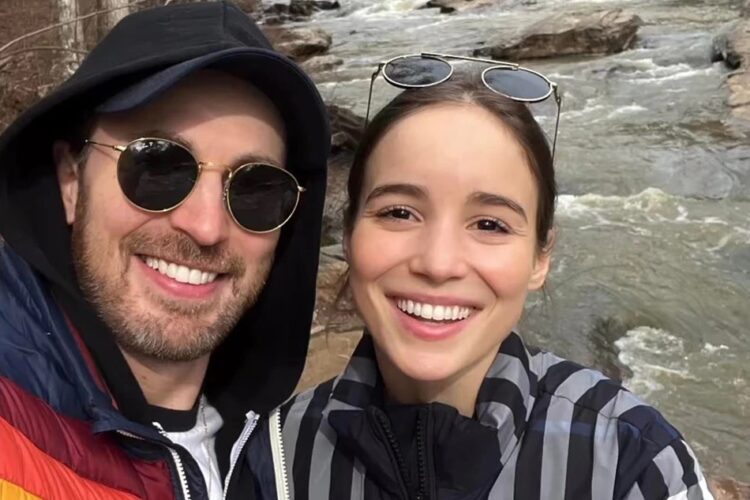 Speculations have it that Chris Evans and Alba Baptista started seeing each other in 2021. However, it wasn't until the end of 2022 that they were spotted out and about. It's safe to say that no one (besides the couple and their inner circle) really knows how the pair met and started dating. However, fans noticed that Baptista was following him and a few family members on Instagram.
They managed to keep their relationship under wraps, but the Captain America actor couldn't help expressing some desires onscreen. In his own words, he was "laser-focused" on finding a partner according to Shondaland. He also talked about settling down after he bagged the title of People's Sexiest Man Alive. He said, "That's absolutely something I want… Wife, kids, building a family. When you read about most of the best artists, whether it's actors, painters, writers, most of them, it wasn't the work they made, it was about the relationships, the families they created, the love they found, the love they shared."
The real proof came in the form of a playful and flirty comment he left on Baptista's post promoting her movie Mrs. Harris Goes To Paris. It was a combination of a clapping hands emoji and a melting face emoji. Then on November 10 came the actual reveal as the pair were spotted — and photographed — strolling through Central Park. Before he settled down with the Portugese actress, Evans famously dated a handful of high-profile stars. A few of them were Jessica Biel, Minka Kelly and more recently, he was linked to Jenny Slate. Last their relationship was heard of was in 2018.
Chris Evans And Alba Baptista: Their Official Reveal
Now that the cat was practically out of the bag, the pair made the decision to officially come out as a couple. It wasn't anything fancy, but it was as romantic and 'awww'- inspiring as they come. Evans posted a now-deleted 45-second Instagram Story of the couple playing pranks on each other. It was captioned, "A look back at 2022 ❤️❤️❤️."
Things got a lot cuter on Valentine's Day when Evan posted yet another video featuring the pair. It showcased everything from them making Jack O' Lanterns to going skiing together. Judging from the activities in the video, a few fans theorized that the pair had been in a secret relationship for quite some time. Apparently, Baptista went on a ski trip in 2021. Even more, Evans posted some photos of Jack O' Lanterns in 2022 that looked quite similar to some that Baptista's mum posted.
As a couple, they haven't graced the red carpet together just yet. However, they have been together at a red carpet event. In April 2023, the Mrs. Harris Goes To Paris actress attended the New York premiere of Ghosted in support of her then boyfriend. A few pictures and videos of the couple together on and off the carpet were seen on social media.
Who Attended Their Private Nuptials?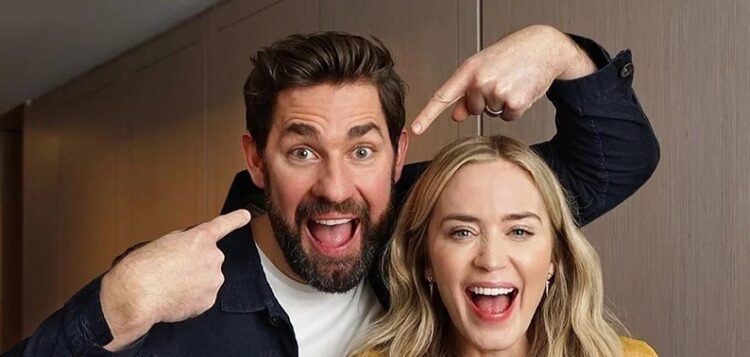 Much like the rest of their relationship, their wedding was gilded in secrecy. The guest list, was quite exclusive and featured fellow Marvel Cinematic Universe actors among close friends and family. More specifically, the likes of Robert Downey Jr., Jeremy Renner, and Chris Hemsworth as well as John Krasinski and wife Emily Blunt graced the event. Of course, their families were equally there and guests were expected to sign NDAs. Even more, there were no phones allowed at the ceremony, so the couple were truly in a world of their own. It's safe to say that most of their life together may most likely remain as private as their relationship and nuptials. However, it will be interesting to see what the future holds for the doting couple.