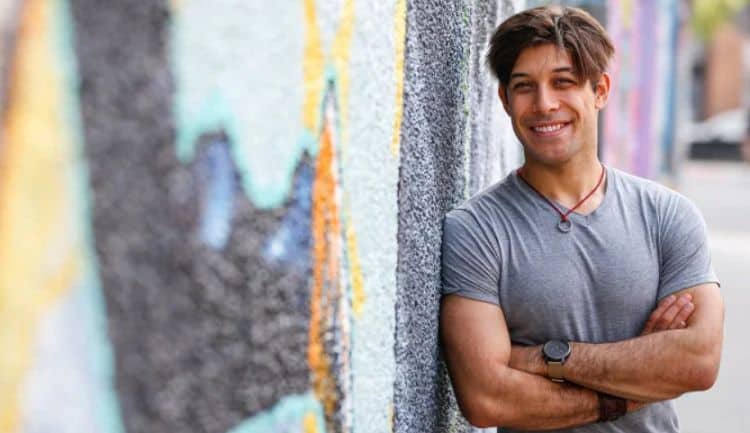 Brandon Torres may have been the dream guy for many women, but sadly, he didn't capture Katie Thurston's heart on season 17 of The Bachelorette. Despite being sent home after just one episode, Brandon isn't letting this setback deter him from finding love. Now that he's gained national exposure, countless women have their eyes on him, and his DMs are likely overflowing with admirers. So, who is this enigmatic bachelor? Here are 10 fascinating facts about Brandon Torres that you probably didn't know.
1. Small-Town Roots, Big-City Ambitions
Born and raised in Mokena, a tiny town in Illinois, Brandon defies any small-town stereotypes you might have. He's always been drawn to the hustle and bustle of city life and currently resides in Queens, New York, where he works for Toyota.
2. A Man of Simple Tastes
If you're planning a date with Brandon, don't expect him to splurge on a fancy restaurant. According to his Bachelorette bio, he despises overpriced eateries. That's not to say he's cheap or doesn't appreciate good food; he simply prefers to invest in memorable experiences.
3. A Multilingual Maestro
Being fluent in multiple languages is an invaluable skill, and Brandon proudly speaks English, Japanese, and Spanish. He's also in the process of learning Korean, proving that his thirst for knowledge knows no bounds.
4. A Jiu-Jitsu Enthusiast
For Brandon, staying in shape isn't just about looking good; it's about embracing an active lifestyle. Jiu-Jitsu is one of his favorite activities, and he's not only dedicated to training but also participates in competitions.
5. An Adrenaline Junkie
Brandon isn't one to play it safe. He loves the thrill of riding his motorcycle and enjoys skateboarding when he's not cruising on his bike. It's clear that he's always seeking new ways to get his adrenaline pumping.
6. A Passion for Travel
As someone who values experiences, it's no surprise that Brandon loves to travel. He's been fortunate enough to visit places like Japan, Alaska, and Thailand, and it's likely that he'll continue to add more stamps to his passport in the future.
7. A Private Individual
Despite appearing on The Bachelorette, Brandon doesn't seem interested in getting caught up in the drama and oversharing that often accompany reality TV. He's a private person, and there's not much information about him available online.
8. A Sports Fanatic
In addition to his active lifestyle, Brandon is an avid sports fan. Growing up in Illinois, he's a die-hard supporter of Chicago's professional sports teams. Even when their performance is lackluster, he remains a loyal fan.
9. A Lifelong Learner
Brandon's passion for learning is evident in his educational background. According to his Facebook profile, he attended Northwestern University, Universitat Pompeu Fabra – Barcelona, and Waseda University. It's likely that his time at the international institutions was part of study abroad programs. Though his formal education may be over, he continues to learn and grow in his daily life.
10. A Man Who Knows His Boundaries
Understanding what you will and won't tolerate in a relationship is crucial, and Brandon has a clear idea of what he's looking for. His Bachelorette bio states that he's seeking an equal partner and could never be with someone who issues ultimatums. So, if you're planning to slide into his DMs, keep this in mind: giving him an ultimatum is a surefire way to lose his interest.
Tell us what's wrong with this post? How could we improve it? :)
Let us improve this post!