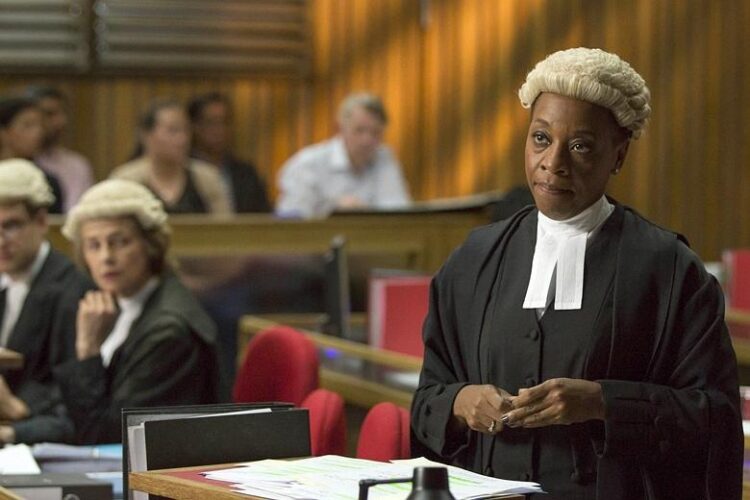 Marianne Jean-Baptiste is the kind of actress that you don't come across very often. With a career that has spanned the course of four decades, Marianne has become a recognizable face all over the world. She is probably best known for playing Vivian Johnson in the TV series Without a Trace, but she has also worked on a wide variety of other projects. Any time you see her name attached to something you can trust that she's going to put on a memorable performance. While she hasn't made an on-screen appearance yet in 2022, she has a few things in the works so we know we'll be seeing her again soon. Keep reading for 10 things you didn't know about Marianne Jean-Baptiste.
1. She Comes From a Diverse Background
Marianne has done so much work in the American entertainment industry that there are probably a lot of people out there who think she's from the United States. In reality, though, she was born and raised in the United Kingdom. Her mother is originally from Antigua and her father is from Saint Lucia.
2. She Made Academy Awards History
In 1996, Marianne made Academy Awards history when she earned a nomination for Best Supporting Actress for her work in the movie Secrets & Lies. That nomination made her the first black British actress to be nominated for an Academy Award. The award ultimately went to Juliette Binoche.
3. She's A Formally Trained Actress
We weren't able to track down any details on what inspired Marianne to get into acting, but once she decided that it was what she wanted to do she knew she needed to take it seriously. She studied acting at the Royal Academy of Dramatic Art (RADA) in London.
4. She Believes in the Importance of Representation
As a Black woman in the entertainment industry who has worked in the United States and the United Kingdom, Marianne has had to deal with lots of challenges. As a result, she understands how important it is to have opportunities for a wide range of people. According to The Guardian, she said, "Opportunity. There needs to be more film directors of colour. They bandy about the word diversity a lot, but when I say of colour, I mean Asian, black, I mean people of all colour. We need to have those voices given the opportunity, not told that their films will not be distributed or will not sell well abroad.
5. She Likes to Read
Over the course of her career, Marianne has been part of the storytelling process for dozens of projects. Sometimes, though, she likes to be part of the audience just like everyone else. When Marianne gets time, she loves grabbing a book and getting lost in a good story. Occasionally, she shares photos of the books she's reading on Instagram.
6. She's a Private Person
Even after all of the time she's spent in the entertainment industry, there isn't much personal information floating around about Marianne. That's because she's made it a point to be selective about what she shares with the public. She prefers to lead a low-key lifestyle that doesn't involve the entire world being in her business.
7. She Has Behind-the-Scenes Experience
Marianne has spent the vast majority of her career focused on acting, but she also knows how to shine from the other side of the camera. She is a writer, director, and producer who has worked on a handful of projects. In 2009, she even directed an episode of Without a Trace.
8. She's Done Voice Work
I wasn't exaggerating when I said that Marianne is the kind of actress that doesn't come around very often. Every time you think she can't possibly get more impressive, she does. In addition to all of the live-action work she's done, Marianne is also a voice actress. In fact, she has a voice role in an upcoming animated Netflix movie called The Sea Beast.
9. She Isn't Afraid to Speak Her Mind
Having a career in the spotlight can make it difficult for people to say what they really think. Marianne has never had that problem though. From politics to human rights, Marianne has no problem speaking up about the things that are important to her.
10. She's a Wife and Mother
In addition to building a successful career in a very competitive industry, Marianne has also managed to build a great life at home. Marianne has been married to Evan Williams since 1997 and the couple has two children together. She looks forward to spending time with her family whenever she can.
Tell us what's wrong with this post? How could we improve it? :)
Let us improve this post!