Oscar-nominated actor, Bob Hoskins, was born on October 26, 1942, in Bury St. Edmund's, Suffolk. After growing up with a love for literature, Hoskins worked a string of odd jobs to make ends meet. However, that all changed when he stumbled into acting. After accompanying a friend to watch some theater auditions, Hoskins was mistaken for an actor. He brazenly grabbed the script and auditioned. Subsequently, he impressed everyone so much he got that part.
Hoskins would go on to become one of the most respected actors in cinema. After starting out on the stage, he moved over to British TV and film. He would then go on to crossover to Hollywood and star in a string of big budget movies. So, here's the ten best Bob Hoskins movies of all time.
1. The Long Good Friday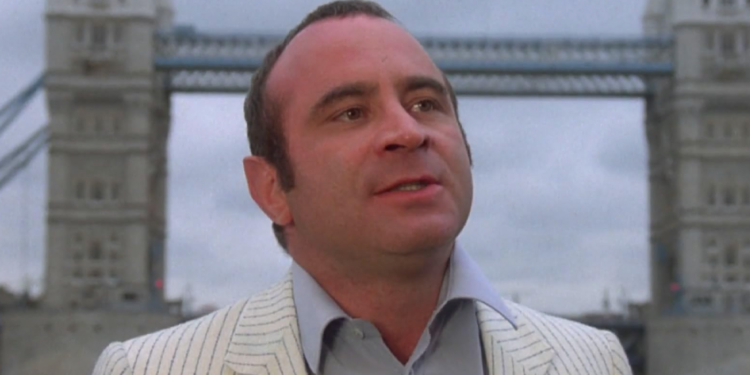 Every well-known actor has a role that sticks with them for their entire career. The Long Good Friday was such a movie role for Bob Hoskins. The Long Good Friday is a classic British crime drama released in 1980. The film is set in London, where Harold Shand, a successful businessman, is trying to secure a deal that would make him the chief exporter of American cars in Europe. However, his plans are disrupted by a series of violent attacks on his business ventures, which he believes to be the work of a rival gang.
As the violence escalates and his associates are murdered, Harold realizes that he is up against a much bigger conspiracy, involving the IRA and a political struggle for power. The film dazzles with fast-paced action, a gripping storyline, and powerful performances from its lead actors, Bob Hoskins and Helen Mirren. The Long Good Friday has gone down as a cult classic and served as inspiration for a plethora of crime dramas that came thereafter.
2. Mona Lisa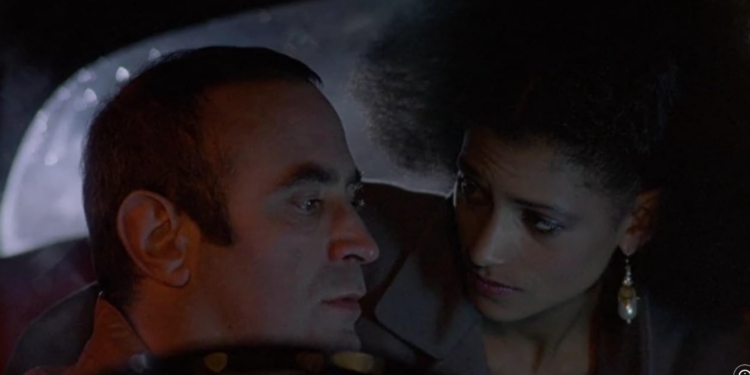 Neil Jordan's romantic crime drama captivated audiences in 1986 with its simple yet unique storytelling. Bob Hoskins' performance in the lead role was outstanding, earning him an Academy Award nomination for Best Actor. Hoskins portrayed a former convict who becomes a driver for a high-end escort named Simone, played by Cathy Tyson. Though initially driven by obligation and money, he soon finds himself deeply involved in her dangerous world. It was a departure from the tough-guy image that Hoskins was best known for, showcasing a softer, more vulnerable side of him that audiences hadn't seen before.
3. Who Framed Roger Rabbit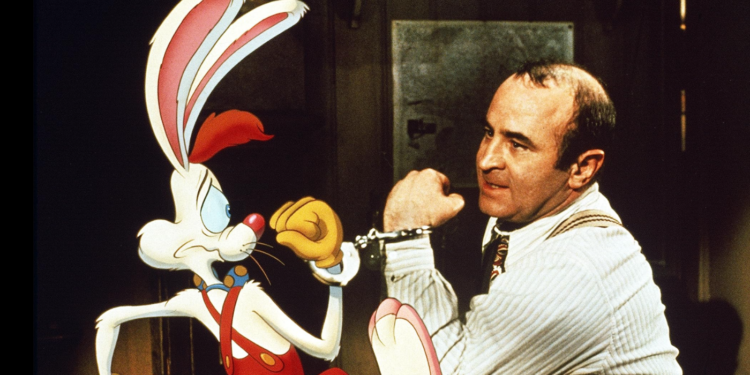 Who Framed Roger Rabbit is a live-action/animated comedy film set in a fictionalized 1947 Los Angeles, where cartoon characters like Bugs Bunny and Mickey Mouse coexist with humanity. The movie revolves around private investigator Eddie Valiant (Bob Hoskins), who is hired to clear the name of Roger Rabbit, a toon accused of murder. As Eddie investigates, he uncovers a sinister plot to destroy Toontown, the part of Los Angeles where the toons live.
The movie features a blend of animation and live-action, with characters from different studios appearing on screen together. This innovative approach to filmmaking, coupled with a witty script and excellent performances, made Who Framed Roger Rabbit an instant classic. The movie received critical acclaim and became a massive commercial success, grossing over $350 million worldwide and winning three Academy Awards. It also paved the way for similar movies in the future, demonstrating the viability of combining live-action and animation in mainstream cinema.
4. Super Mario Bros.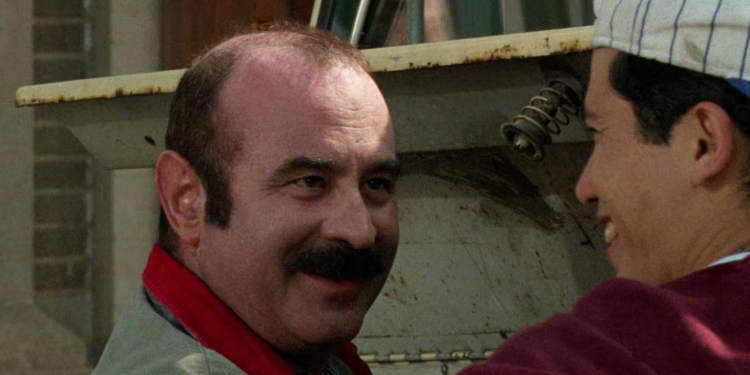 Super Mario Bros. is a 1993 movie starring Bob Hoskins as Mario and John Leguizamo as Luigi. It is based on the popular video game franchise of the same name. Despite being a big-budget production with well-known actors, the movie was a critical and commercial disappointment upon its release. However, one thing that works in its favor is the on-screen chemistry between Hoskins and Leguizamo. Their performances as the famous plumber brothers are energetic and fun, bringing humor and heart to an otherwise messy plot. While the Super Mario Bros. movie may not be a critical success, it has gained a cult following over the years, thanks in part to the endearing performances of its cast.
5. Hook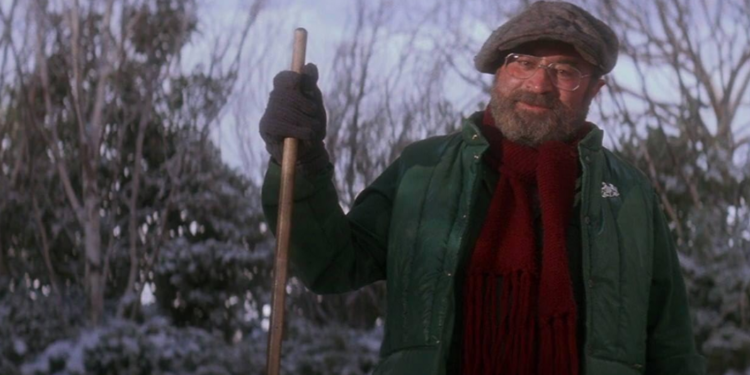 Steven Spielberg's 1991 film Hook is a classic take on the beloved story of Peter Pan. Starring Robin Williams as an adult Peter who has forgotten his past in Neverland, the film presents a world where imagination and belief in magic are fading. When Captain Hook (Dustin Hoffman) kidnaps Peter's children and takes them to Neverland, Peter must confront his forgotten past and rediscover his inner childlike wonder to save them. Through colorful and fantastical set design, and a heartwarming message about embracing the wonder of childhood, Hook remains a timeless and enchanting story for audiences of all ages.
Throughout the movie, Bob Hoskins' portrayal of Smee is consistently charming and endearing. He brings a warmth and humanity to a character that could have easily been a one-dimensional villainous henchman. Ultimately, Hoskins' performance makes Smee one of the most memorable characters in the entire movie.
6. Outlaw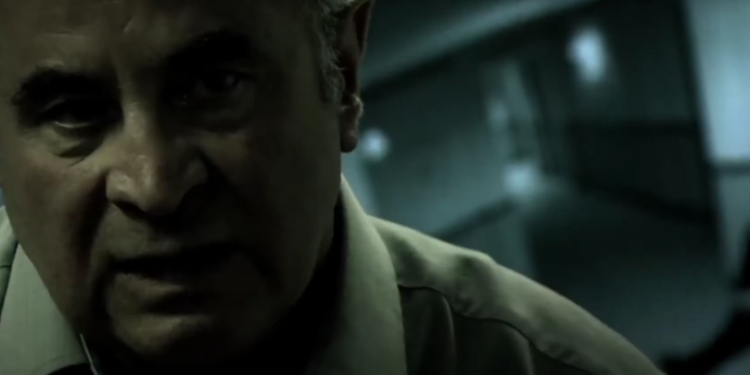 Outlaw is a gritty British film that stars Sean Bean as a former soldier who tries to take the law into his own hands. The movie features a shaky cam style that adds to the raw and realistic feel of the film. Unfortunately, Outlaw went under the radar as British yob culture films were dying out. However, one standout aspect of the movie was Bob Hoskins' unflinching performance. Hoskins' portrayal paid homage to his tough guy roots that made him so renowned, adding a nostalgia trip to the picture. Despite its lack of wide recognition, Outlaw is a powerful and gripping film that showcases the darker aspects of British society.
7. Made In Dagenham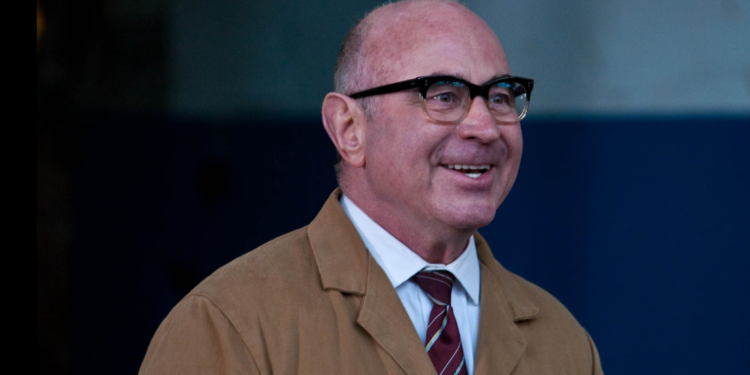 Made In Dagenham effortlessly blends both comedy and drama to tell the poignant true story about a pivotal moment in the fight against sexual discrimination. Set in 1968, the film follows a group of female workers at the Ford factory in Dagenham, who have grown tired of being paid significantly less than their male counterparts. Led by the determined and tenacious Rita O'Grady, the women band together to go on strike and demand equal pay. The film is a triumph in balancing both the serious themes of gender inequality with moments of humor, ensuring that the audience is both moved and entertained throughout.
Bob Hoskins played the role of Albert Passingham, the union representative of the workers, in the movie. Hoskins conveyed a deep sense of loyalty and integrity of a man who was committed to helping his colleagues achieve their rights. His character was portrayed as a voice of reason and a calming influence during tense negotiations. Hoskins brought both charm and gravitas to his role, making his character an integral part of the film's emotional impact and success.
8. Nixon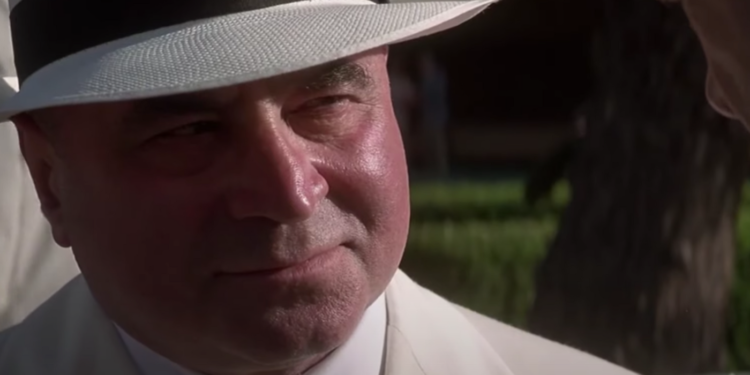 Oliver Stone's 1995 biopic, Nixon, chronicles the life of former US President Richard Nixon and his tumultuous political career. The film features a star-studded cast including Anthony Hopkins as Nixon, Joan Allen as his wife Pat Nixon, and James Woods as his nemesis H.R. Haldeman. However, it was Bob Hoskins, who portrayed Nixon's loyal aide J. Edgar Hoover, who delivered a standout performance that was unfortunately snubbed by the Academy. Hoskins brought a quiet intensity to the role, portraying Hoover as a man deeply committed to his duties, even if it meant breaking the law. Despite its high aspirations, Nixon shockingly failed to win any of the four Academy Awards it was nominated for.
9. Heart Condition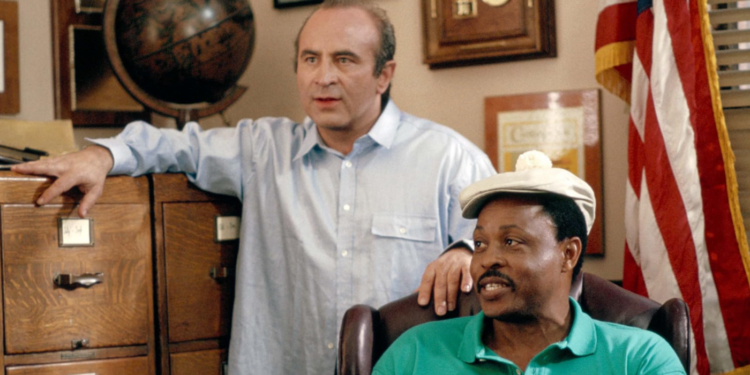 Heart Condition saw Denzel Washington pair up with Bob Hoskins in one of his first notable appearances in a movie of such size. However, it was a massive flop at the box office and was widely criticized by film critics. The story revolves around a racist cop (Hoskins) who gets a heart transplant from the black lawyer he despises (Washington), who later reappears in the form of a ghost and begs the cop to help catch the killers. Despite its failure at the box office and negative critique, the dynamic chemistry between Washington and Hoskins was a highlight of the film.
10. Passed Away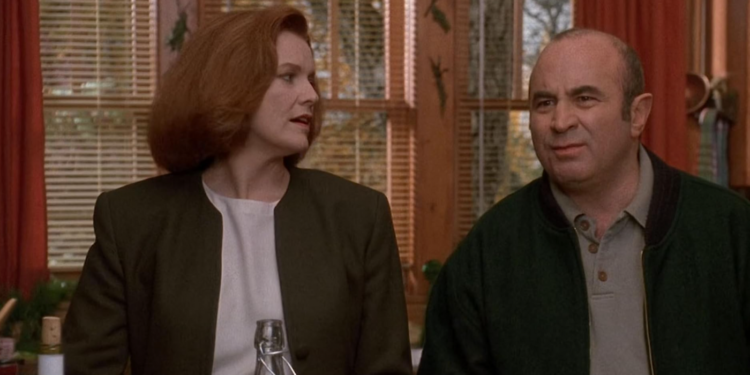 Passed Away is a heartwarming and quirky film that features an impressive ensemble cast including stars such as Tim Curry, and Jack Warden. The film follows a family that comes together after the death of their patriarch. As they prepare to lay him to rest, they reminisce about their memories of him and come to terms with their own personal struggles.
A standout performance in the movie comes from Bob Hoskins, who shines as the witty and sarcastic Uncle Johnny. Hoskins brings a sense of levity to the film with his quick wit and charming demeanor, making him an absolute delight to watch on screen. Overall, Passed Away is a charming and heartfelt film that went under the radar. However, it's a must-see for anyone who enjoys a good ensemble cast and a touching tale about family.