Steven Spielberg Reveals His Desire To Direct Television
Steven Spielberg is currently living a high. His latest feature, The Fabelmans, just won a Golden Globe for Best Motion Picture – Drama and Best Director – Motion Picture. The iconic director has done a musical, drama, sci-fi, and action-adventure. Hell, Steven Spielberg is the reason that summer blockbusters exist because of Jaws. So, it's not much of a surprise that the Academy Award winner is teasing the idea of moving over to television sometime in the future.
Spielberg stated his sentiment on the Smartless podcast (via Variety), "I do have an appetite for long-form, and I someday will direct a long-form series," Spielberg said. "If somebody had brought me Mare of Easttown, I would have done that… That was a beautifully directed story." That series was a critically praised crime drama starring Kate Winslet as a detective in a small Pennsylvania town investigating a local murder while trying to keep her life together.
The Academy Award Winner Actually Came Very Close To Doing So In 2012
Spielberg came extremely close to bringing Lincoln to television form. "I was willing to do Lincoln as a six-hour [show] because I couldn't raise all the financing for it. Nobody believed in it… I went all around town and everybody turned me down… I was ready to make a deal with HBO to do it and expand it to six hours. Tony Kushner's first draft was 550 pages, so I had the goods, I had the material. I don't know if I could have talked Daniel Day-Lewis into doing five or six hours, but I was on the brink of that…"
Lincoln turned out to be a critical and commercial success. The 2012 feature made $275.3 million worldwide. Plus, it garnered twelve Academy Award nominations, including Best Motion Picture of the Year and Best Achievement in Directing. Lincoln left with two trophies: Best Performance by an Actor in a Leading Role (Daniel Day-Lewis) and Best Achievement in Production Design. Though the film turned out pretty well, Lincoln does have a storied life that would work well with the television format. As for what Spielberg could end up doing next? The Oscar winner never stated an idea he's itching to do in terms of television. As previously mentioned, Spielberg has done so many genres in the landscape of films, so his versatility makes him a unique candidate for diving into the world of television.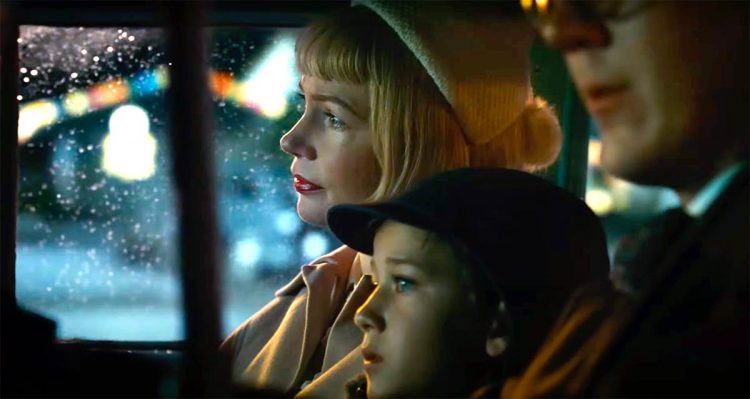 What's Next For Spielberg?
Spielberg wouldn't be the first director to crossover to television. The most notable is James Gunn (The Suicide Squad, Guardians of the Galaxy), David Fincher (Fight Club, Seven), Cary Fukunaga (No Time to Die, Beasts of No Nation), Rian Johnson (Knives Out, Looper), Steven Soderbergh (Side Effects, Logan Lucky), and The Wackowskis (The Matrix, Cloud Atlas). There's no telling when Spielberg could make the jump over to television. The Oscar winner isn't showing any signs of retiring anytime soon. Spielberg went out of his way to debunk rumors about his retirement once The Fabelmans dropped in theaters.
Of course, the news will surely be big once Spielberg announces his foray into television. As for what's next for the prolific filmmaker? The only thing on Spielberg's directing list is the Frank Bullitt movie with Bradley Cooper as the star. The film is still in the pre-production phase currently. Other than that, Spielberg has many projects as a producer and executive producer, including Transformers: Rise of the Beasts and Indiana Jones: The Dial of Destiny. Both films are currently set to be released in the summer. The latter has been confirmed by Harrison Ford himself that it'll be the final outing as the iconic character. However, that doesn't particularly mean another Indiana Jones movie won't come out later.