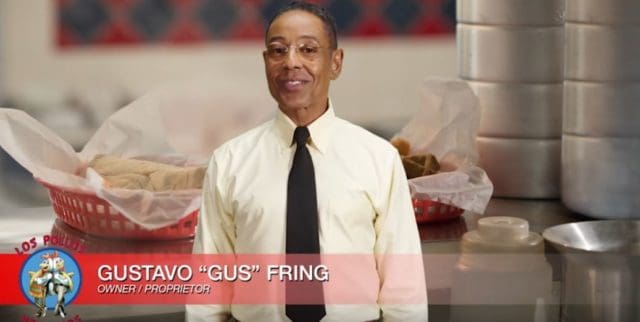 Los Pollos Hermanos is back with a new employee training video. This time the topic being covered is "shipping and receiving." You might recall us posting a training video a couple weeks ago before Better Call Saul season 3 was even underway. Now that the show is in full swing, that doesn't matter in the least. Recently the internet was treated to yet another video starring Gus Fring spitting out serious instructions.
My guess is that Giancarlo Esposito is having tons of fun making these. He does such a great job playing them straight that you didn't know they were for Better Call Saul, you might assume they were real… well, until the "stray box" part of the video. In this second video Gus Fring teaches his new employees on how to handle receiving supplies from local growers and Mexico.
Better Call Saul is a great show no matter who is in the cast but you have to admit anytime Gus Fring is on the screen it's 100 times better.