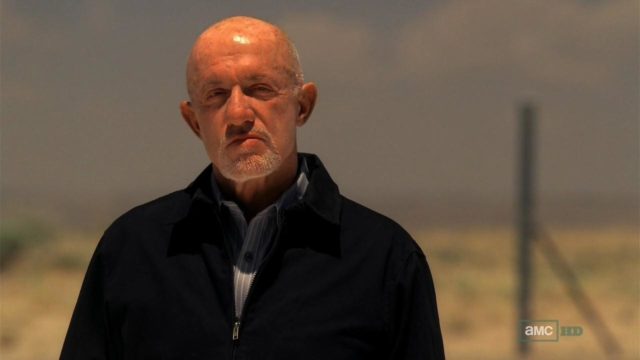 People always seem to forget that Jonathan Banks has been playing tough, sketchy roles going way back to the 80s. Remember Beverly Hills Cop? He was one of the bad guys in that. Before that remember the movie 48 hours? And that was only 1982. Banks began all the way back in 1974 though like I said I think his film sleaziness really began with 48 hours. Why do I even bring this up? Because perhaps all that experience of playing tough guys led to his eventual casting as Mike Ehrmantraut in Breaking Bad and eventually Better Call Saul. It's the role that I think most people will always consider to be his best of his career.
Honestly is there a tougher old guy on television out there? I would have to say, "not a chance." While Mike's been pretty slick in nearly every scene you've ever seen him in, perhaps there's no better display of his cool demeanor and unwavering toughness than in this scene from Better Call Saul.
What do you think? Any other scenes with Ehrmantraut that top this one? I don't think so.
Save