While new mind-blowing special effects come around every year, movies and TV shows have long managed to make stunning scenes by perfectly choreographing extended shots without a single cut. Newer special effects can make for an immersive experience that enables the viewer to fully switch off and escape. But 1-shot takes in movie and TV can leave audiences can be so enthralled by what they are seeing that they don't realize the magic that has to happen behind the scenes.
1-shot takes in movies and TV shows are a great way to hold tension and really draw the audience in. A 1-shot take is exactly that, a shot filmed in one smooth take without any cuts. While movies like Birdman and Sam Mendes' 1917 use camera trickery to make the movie appear to be one long continuous take, movies and TV shows really shine when this is done without any trickery. Here are some of the best 1-shot takes in movies and TV shows.
5. Goodfellas – 3 Minutes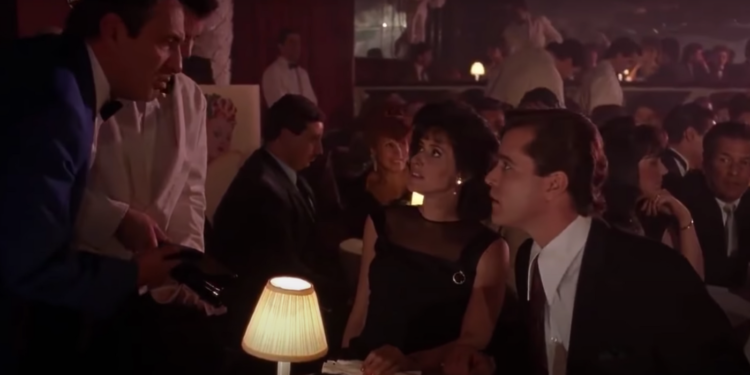 Martin Scorsese's Goodfellas is highly regarded as one of the greatest films ever made. It currently sits at number 17 on IMDB's top 250 movies of all time list. After its release in 1990, Goodfellas arguably set the tone for gangster movies going forward. The movie boasts an impressive mix of filming styles that match the tone of the scene. For example, the more stressful moments in the film rely on handheld camera work. Moments of revelation utilise speedy push forward camera movements, and intense scenes grip the audience with uncomfortable close ups. But one particular scene stands out as some of cinema's greatest camera work.
As Ray Liotta's Henry Hill takes Karen on their first date, she is engulfed into a slick world of glitz and glam. Henry whisks her in and out of doorways and through a bustling kitchen to be led to the best seat in the club. They pass an array of characters and heaps of respect is thrown Henry's way. The scene totally immerses the viewer into Henry's world as the camera tracks his every move for three straight minutes.
4. Children Of Men – 6 Minutes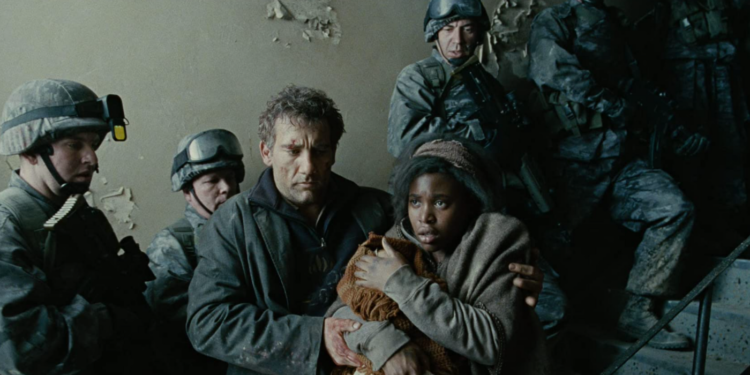 Alfonso Cuarón's Children of Men showcased some of the most intense action scenes in 2006 and was subsequently nominated for three Academy Awards. The story follows Theo Faron (Clive Owen), a former activist who agrees to transport a pregnant woman to safety in a dystopian future where all women have been become infertile. The film utilised long-takes throughout its duration to thrust the audience into the intensity of Theo's dangerous plight.
Through its dark and harrowing cinematography, one 6-minute take stands out as the most enthralling in the movie. As the tension mounts to uncomfortable heights, viewers can't help but keep their eyes wide open as the unflinching drama unfolds. The pulse-pounding scene still holds up with ease today against the ever-growing list of one shot takes.
3. True Detective Season 1 Episode 4 – 6 Minutes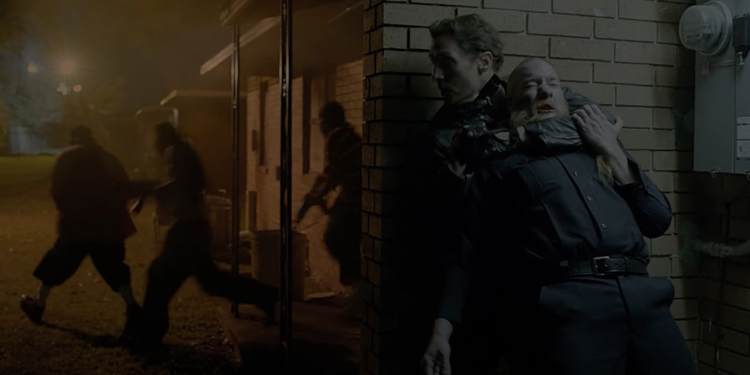 True Detective saw Matthew McConaughey and Woody Harrelson take the leads roles in the gritty drama, proving that movie stars can return to TV and deliver content on par with a Hollywood blockbuster movie. Season 1 follows two detectives over the course of seven years as they try to track down a serial killer. In the fourth episode of the season, entitled "Who Goes There", McConaughey's character Rust reconnects with a biker gang that he infiltrated years back. In order to acquire their help in the search of the serial killer he is tracking, Rust agrees to go along on a drug deal. However, the deal goes terribly wrong and Rust is caught in the middle of it.
The scene takes place in the tough projects where the residents are all armed with heavy weaponry. Over the course of the 6-minute shot, Rust must flee to safety and take his criminal witness with him. The shot was filmed three times in total, and relied on super-tight choreography and careful planning to execute the take. The scene keeps the viewer gripped throughout and the episode is the highest ranked in the series, currently standing at an impressive 9.6/10 on IMDB.
2. Extraction – 12 Minutes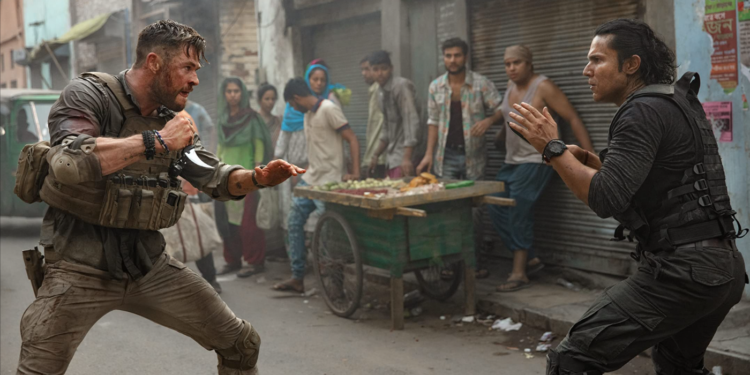 Extraction burst onto Netflix in 2020 with clear high hopes of pushing action movies to the next level. Its nonstop, dazzling action sequences and unprecedented long takes certainly helped them achieve their ambitious goals. The movie also paved the way for Chris Hemsworth to become one of Hollywood's next big action heroes and has spawned a sequel in 2023. Netflix has been at the forefront of long take action scenes for years, thanks in large part to Daredevil. So when the streaming giants decided it was time to take things up a notch with one of their films, they knew exactly who they wanted on board: Chris Hemsworth, director Sam Hargrave and the producing Russo Brothers.
The stand-out scene in question is a 12-minute long cinematic thrillride for the cinema history books. It boasts tremendous action sequences as it takes the viewer through a car crash, some intense gunfights, a high-octane chase through an apartment building, and culminates with Hemsworth taking the plunge off of a building into a brutal knife fight. Extraction 2 is set to up the ante even further and will feature another 1-shot take in attempts to cement itself as 2023's best action movie.
1. Boiling Point – 92 Minutes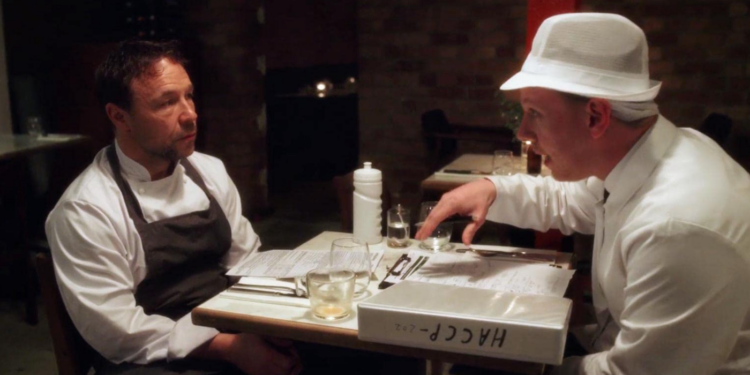 Boiling Point follows Andy Jones (Stephen Graham), a head chef in a London restaurant who must put his overbearing personal life to the side as he wrangles his team on the busiest night of the year. While many movies attempt to trick the viewer into believing the movie was one long continuous take, Boiling Point actually achieved this impressive goal for real. With the movie being shot in one long take, this required the cast and crew to rehearse relentlessly for weeks before filming. This stage play caught on film turned the project into a totally unique cinematic experience.
Boiling Point is a masterclass in acting, delving in and out of the restaurant worker's personal and professional lives while they navigate the ever-intensifying drama of the kitchen. Although there is no dazzling action scenes like the previous entries, the dramatic tension leaves the viewer totally engrossed and on the edge of their seat throughout. With its impressive length of 92 minute, Boiling Point marks itself as one of the longest 1-shot takes in TV and Film. The movie has spawned a TV series follow-up that will debut in 2024.