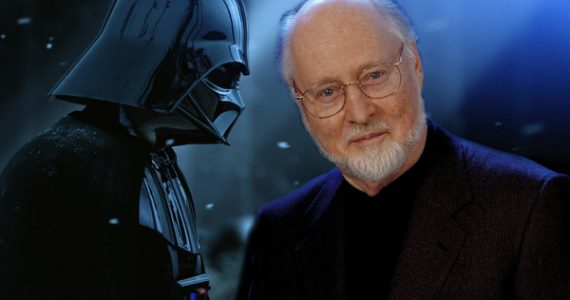 When it comes to making music, James Baldwin, in his short story Sonny's Blues, gave the perfect description: "…But the man who creates the music is hearing something else is dealing with the roar rising from the void and imposing order on it as it hits the air. What is evoked in him, then, is of another order, more terrible because it has no words, and triumphant, too, for that same reason. And his triumph, when he triumphs, is ours." Just like Baldwin highlights the making of music, these composers have taken the craft a notch higher and given us scores for films, some of which have become the soundtracks of our lives.
1. Max Steiner
By the time he was fifteen years old, Max Steiner was already deep in the music-making business. During his lifetime, he earned himself the nickname 'the father of film music', having contributed to over 300 scores. Steiner was nominated for 24 Academy Awards in the course of his career. Some of his most notable works include scores for Gone with the Wind, King Kong, and Since You Went Away, for which he received an Academy Award. In the history of the Golden Globes Awards, Steiner holds the record of being the first scorer to earn a Best Original Score Award.
2. Ennio Morricone
Born in Rome, Italy, Ennio Morricone was born into a musical family. His father served as a trumpeter professionally, a craft Morricone would later come to be known for. His, therefore, was a beginning with a solid foundation, as his father exposed him to various instruments at a young age. Morricone's resume is as long as one can get, and includes over 400 film scores and 70 award-winning films. Some of his most notable works include The Battle of Algiers, Mission to Mars, and 'The Ecstasy of Gold', off of The Good, The Bad, and The Ugly.
3. Alfred Newman
Born in 1900, Alfred Newman was born to a produce dealer, who was also a lover of music. By the time he was eight years old, Newman had already made a name for himself as a pianist within his local community. His career span across four decades and included scores for The Hunchback of Notre Dame, All About Eve, and The Diary of Anne Frank. During his lifetime, Newman was nominated for 45 Academy Awards, nine of which he was a winner. He passed away in 1970 at the age of 69.
4. John Williams
At the age of 89, Williams holds the record as the man with the most Academy Award nominations, only coming second to Walt Disney. His score to George Lucas' original 1977 Star Wars film is regarded as one of the greatest of all time. Besides Star Wars, he has made music contributions to Home Alone, Indiana Jones, E.T the Extra-Terrestial and has 25 Grammy awards to show for his time as a composer.
5. Hans Zimmer
Born in Frankfurt, Hans Zimmer disliked piano lessons as a child. In fact, his lack of fondness for the formal way of doing things got him kicked out of eight schools. As a result, Zimmer is a self-taught composer who's heard music in his head for the longest of times. He's lent his genius to over 150 films including The Lion King, Pirates of the Caribbean, Inception, and The Dark Night Trilogy. For his work in The Lion King, Zimmer earned himself an Academy Award.
6. Danny Elfman
As a child, Danny Elman was raised in a well-to-do part of Los Angeles, California, by a writer and a teacher. Being born where the magic happens, Elfman got introduced to movies at an early age, and he developed a particular interest in Horror and Sci-fi films. Years later, he would make music for over 100 films, including Men in Black and 50 Shades of Grey. Elfman also found a friend in director Tim Burton, with whom he has collaborated in several projects.
7. Victor Young
Born into a family with a special love for music, Victor Young had quite a rough childhood. His mother passed away when he was only six, and the only parent he had left, his father, decided to take off. As a result, Young was raised by his grandfather in Poland. In the 1930s, he found his way to Hollywood, where he composed music for a living, earning himself 22 Academy Award nominations. Though he did not receive an award when he was alive, Young won an Academy Award for Around the World in Eighty Days after his death.
8. Jerry Goldsmith
Born in Los Angeles, California, Jerry Goldsmith began to play the piano when he was six years old. Ten years later, at the age of sixteen, watching the 1945 film Spellbound became the starter he needed to seriously pursue a musical career. Goldsmith is credited for his works in the Star Trek series, the Rambo series, and, through his six-decade career, contributed to Planet of the Apes, The Lost World: Jurassic Park, and Chinatown. He worked with some of the best directors in the business, including Steven Spielberg.
9. Alexandre Desplat
Born in Paris, France, Alexandre Desplat began playing the piano when he was only five years old. Early on, Desplat binged on the works of Maurice Ravel, and Bernard Herrmann. John William's work on Star Wars was all the motivation he needed to get started in the business. He decided to pursue a career in music, landing his breakthrough in 2003 through Girl with a Pearl Earring. Some of his notable works are featured in The Grand Budapest Hotel, The Twilight Saga: New Moon, and The Curious Case of Benjamin Button.
10. Rachel Portman
Born in England, Rachel Portman began making music when she was 14. Some of her earliest works were for the BBC and include films such as Oranges are Not the Only Fruit and Four Days in July. Overall, Portman has over 100 scores to her name, and the long list includes The Cider House Rules, for which she received an Academy Award nomination for the Best Original Score. In 2015, Portman won an Emmy Award in the Outstanding Music Composition for a Limited Series, Movie, or Special category, for her work in Bessie.
Tell us what's wrong with this post? How could we improve it? :)
Let us improve this post!