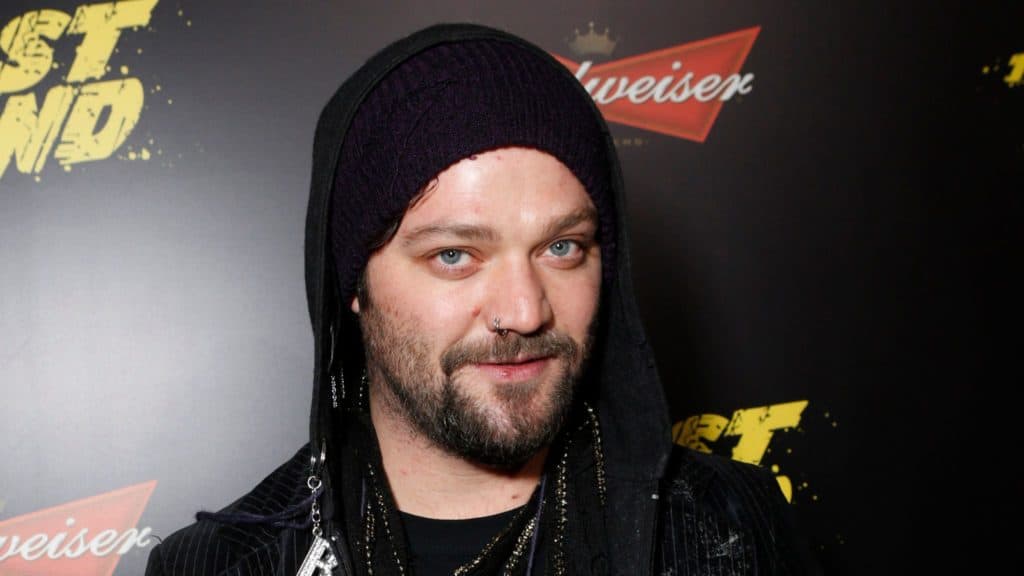 This has definitely turned into a mess that wasn't needed, as Bam Margera apparently thinks that he's owed something by the Jackass crew for being fired after violating a wellness policy that was set in place to keep him clean and sober for the filming of the latest movie, Jackass Forever. Not only that, but he's apparently seeking an injunction to prevent the movie from being released as well, which feels a bit petty to say the least, especially since it's been known that Bam has had issues in the past that definitely warrant the supposedly "draconian' stipulations that were placed on him for the purposes this movie. Here's the trick though, it's all a matter of who's writing the narrative for this situation, and in a lot of ways it feels as though Bam and his lawyers are doing the most talking, which could mean a lot of things, not the least of which is that Bam could be angry simply for being excluded from an idea that he's worked so hard for since he couldn't keep himself on the wagon, so to speak.
There's no denying that the guys that have made Jackass so popular have a few issues that they've needed to work through over the years. The death of their friend and fellow star, Ryan Dunn, was a heavy blow to all of them, but out of the lot, Bam has had some of the biggest issues when it comes to substance abuse, as it's been well-documented. It's tough to say that any of the crew is well-adjusted after watching the things they do on screen, but for one reason or another, Bam has been a particularly troubling case over the years since his ideas and his stunts have often gone above and beyond when it comes to how they affect the rest of the cast.
Plus, let's just put it simply; Bam exhibits the behavior of someone that didn't know how to react to fame and fortune, as his downward spiral that started after becoming a star is hard to argue with. So long as he gets what he wants, and can put on the act of being polite from time to time, people are bound to forgive him pretty much anything, which is made evident by the fact that he's been the subject of so much discussion over the years. Those who want to say that he's earned everything he has are likely those that feel that his behavior on Jackass, meaning laughing when someone else is in pain and hurt and acting like a spoiled child when it happens to him, is justified. It's uncertain how Johnny Knoxville and the others from Jackass have been treating Bam behind closed doors, but the fact that Bam appears to take very little personal responsibility for his own actions makes it clear that he expects everything without having to adhere to the rules that have been set into place to keep others safe on the set as well. In other words, Bam wants what he feels he's owed when the truth is that if he can't keep himself clean according to an agreement that he signed, then he's owed nothing.
Those wanting to defend Bam as one of the strongest members of the Jackass crew might need to recall that while he can dish out the pain, he's not so great at taking it since nearly every time that he's been subjected to one gag or another, especially those he doesn't know about, Bam has cried like a child. Granted, wading through cattle prods and tasers would reduce a lot of people to tears, so he has some toughness to him. But when the others were laughing at their own pain, Bam was more akin to the bully that couldn't take it when the script was flipped and he was the butt of the joke. In this case, it does feel as though Bam screwed up and instead of taking his lumps decided to be as petty as he could be by holding onto whatever trailing thread he could. Many might want to disagree, but the sorry fact is that Bam has been more or less a loose cannon for a long time, and it feels as though his time spent on Jackass hasn't always been as carefree and fun as it was meant to be.
However the case ends up going, it feels as though Bam might need to find a way to distance himself from Jackass for a while, if not for good since his appeal has gone way down over the years despite the number of people that wish to defend him. It simply feels as though his celebrity status has made it possible for him to remain as an annoyance to the world and little else, and it's time to just turn our backs and ignore him until he can come up with a reason why he should still be popular.