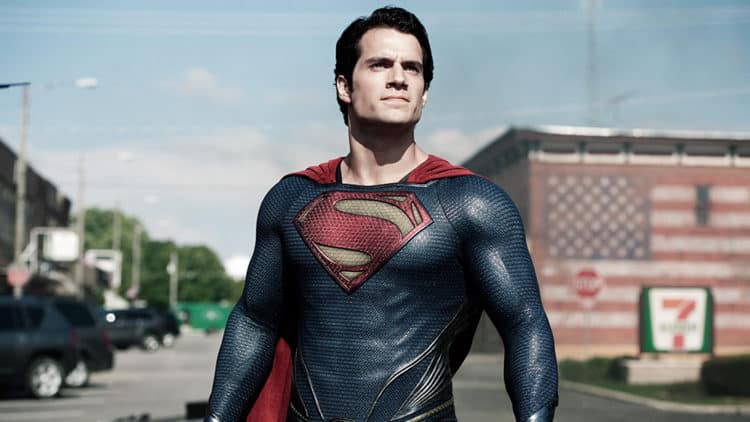 There are a lot of rumors going around at the moment that Henry Cavill might actually be done suiting up as Superman. These same rumors abounded in 2020 as well, but while he did show up in the long-awaited Snyder Cut eventually, it's apparent that he's either been too busy or that DC has been stalling when it comes to creating another Man of Steel movie. There has been talk of a reboot with JJ Abrams and Ta-Nehisi Coates, which would mean that Cavill would be out anyway. But if this is true then it could also mean that there are bound to be new horizons opening up for him since he's still considered a massive star when it comes to action movies and there's no reason that he can't be pushed in a variety of other movies. There's been talk of whether he would think of heading over to the MCU for a role, but some might think that would be a little too easy and possibly very cliche since several stars have already done this and made it into a semi-regular trend that happens now and then.
It does sound interesting to think of Cavill coming to the MCU but it's not certain which character he might be set up as, especially considering that there are a lot of roles that call for a big, muscular individual with a decent acting range. But hearing that he's possibly all done with the DCEU is kind of hard to imagine since there are plenty of movies coming, as it's been said, that could make use of his character for a cameo or perhaps longer. Maybe Cavill's tired of waiting, or maybe he just wants to keep trying new things and see what he can get himself into. It's not a horrible idea really since it would allow him to keep stretching his acting muscles and find new pathways which he could walk down.
There is an issue that some people have had with being locked into franchises since it can become a bit stifling and not allow the actors enough time to try other movies to see if they're perhaps limiting themselves and would be better off taking on different movies instead of portraying one character for years at a time. To be fair, Cavill has been a busy guy over the last couple of decades, and he's grown as an actor throughout that time, which means that he should be able to take on various roles far easier than he might have in the past. Man of Steel was supposed to be one of his best roles, and while fans are divided about the efficiency of this movie, it did help to establish him as a worthy Superman character. In fact, it feels more than safe to say that apart from those that felt the need to nitpick every little detail of the movie, Man of Steel wasn't all that bad apart from a few very WTF moments in the movie. But to a lot of critics and fans, it just wasn't as great as they expected it to be. One big problem is that many still compare this movie and Cavill's performance to the original, when in truth that's no longer a fair comparison since cinema has moved forward quite a bit since the first movie.
If Cavill does walk away it's interesting to think of what movies he might show up in next since there's a wide array of choices out there and he's definitely suited for a lot of them, but it's fair to say that he might find something he's comfortable with and go that route. Plus, it does sound as though he's going to be busy for a while, much as he's been for some time now. The actor tends to stay busy quite often apparently. But still, not seeing him in the blue and red suit any longer is bound to have some fans in a tizzy at the moment as they try to imagine a DC universe without Cavill. It's not sure if this is simply rumor and gossip or if it's a sign of things to come, but at this moment it does sound as though Cavill has been looking around to see what else he can do, so it might be that he's hanging up the suit and calling it quits, at least for now.
It's not the biggest piece of news in Hollywood, but it's certainly a tidbit that people are going to be paying attention to and looking out for, as Henry Cavill is still a big star that's been making it clear that Superman is not the only character he knows how to play. The upside for him is that if he is done with Superman, there are plenty of characters left to play.