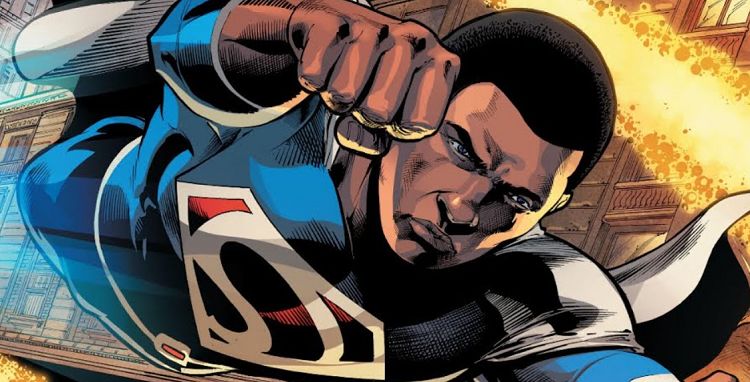 It's now been made public by Collider that Michael B. Jordan is working with his own production company, Outlier, to develop a whole new Superman that has never before been seen on any screen. Sources say that the new Superman is going to be following the storyline of Val-Zod instead of Kal-El, better known as Clark Kent or Superman in the DC Universe. Not only that, it's expected that the new Superman isn't going to be just a one off movie, but a whole series for HBO MAX. This is the kind of stuff we need to get the DCEU kickstarted back up and making quality films. Especially since Justice League was so poorly received, only to get a rerelease with a longer run time to make it much better and more fleshed out. Hopefully, Warner Bros. has learned from their past and decided that sometimes stories are better when they are fully extended to, you know, tell the whole story…but I guess we will have to wait and see.
The news of Michael B. Jordan's iteration of Superman is quite timely because Val-Zod is a black Superman. This is different from the black Superman that is in development by J.J. Abrams and his Bad Robot production company. This version also already has Ta-Nehisi Coates, a popular young adult author and racial critic, writing the script for the film. Abrams' take is going to use the familiar Clark Kent/Kal-El version of Superman, but will have him be black instead of white as he is usually depicted. This is an important distinction because many critics and fans are annoyed at the fact the studio would attempt a race-bent version of Clark Kent instead of utilizing one of the many different black versions of Superman that exist in the DC Universe.
Who Is Val-Zod?
And this leads to the next important question: Who even is Val-Zod? Not everyone has the time or desire to read every single comic book that comes out, so there are some people that don't even know who this new Superman is. Don't worry though. I did some research and figured it out for you! Besides, I have read a few of the comics because I enjoy that sometimes. The whole premise behind Val-Zod is that he is in a completely different universe than Clark Kent/Kal-El that we all know and love. Instead, Val-Zod is from Earth-2. He has his own separate backstory, though pretty similar to Superman from Earth-1. This Superman also goes on his own adventures and has different interactions than what you would see from Clark Kent because he is a totally different person. If you want to read more about him, check out a brief overview at the DC Fandom page, but really dig into the character in his own comic series in the New 52 from DC.
What Story for the New Superman?
A lot of Earth-2 is the same as Earth-1. There isn't totally different physics on the planet, and the world isn't seriously advanced technologically in comparison. It's basically all the same. But Val-Zod has a really interesting backstory that could make for an awesome take on the 'origin stories suck' trope that has been hurting a lot of superhero movies lately. Being a totally new character, Jordan could make the series about Val-Zod's backstory. He has some interesting aspects of his character that would make for good TV. For instance, Val-Zod begins his journey as a pacifist. He is agoraphobic. I'll state the obvious two times here: He is a black man, and he grew up with super powers on a planet different than his home world. Each having it's issues that could contribute to an interesting story.
Being produced on Warner Bros. sister streaming network, it's easy to speculate that Val-Zod could be included in the DCEU. If that's the case, then there could be a HUGE multiverse type story in the works. This would be coming almost as a competitor to the multiverse that is being built by the MCU. This kind of competition proved to be detrimental for the beginning of the DCEU because people compared the two and the MCU won out big time. It seemed like the DCEU just got started too late and copied the mash-up idea. If DCEU takes their time and builds a multiverse all their own, it could prove to be a wonderful thing for Marvel and DC fanboys. It would make the friendly competition they have just that much better for the people that consume it. Lastly, if the DCEU does decide to ignore their competitor's timeline and make their own universe, they could have a Superman versus Superman-2 storyline, which I'm always down for. It could be similar to the Injustice storyline from the video games, but slightly altered for the different characters involved.
Tell us what's wrong with this post? How could we improve it? :)
Let us improve this post!