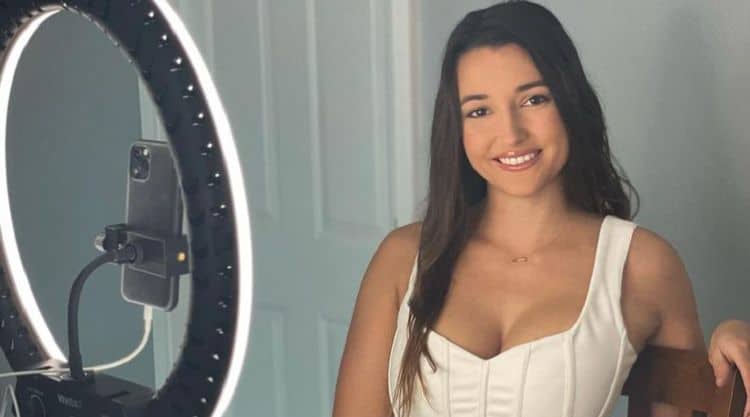 Reality television always has something new and exciting to share with the world, and Below Deck: Sailing Yacht is one of the shows the world finds most fascinating. This show is all about being on a luxury yacht sailing the seas, catering to wealthy clients, and being the best you can be so that those paying hefty fees can have the vacation of a lifetime. However, it also shows the world the ins and outs of what it's like living and working on luxury yachts. Crew members such as Ashley Marti love their jobs, and they are good at them. So, just who is this crew member? Here's what you should know.
1. She is a New Yorker
She's a girl from New York, but she is not all New Yorker. She left the state, moving away and not looking back, though her sailing career does keep her close to home on the east coast. She's hopeful she can further her adventures, and she likely will.
2. She Lives in Florida
Once she made the decision to leave New York, she did what all sensible people do and she moved to Florida. Sunshine, warm weather even in the coldest winter weeks, and fresh air are all you could ask for – and she likes it. She's a Florida girl now. She is a little bit more private than some of the other people on the show in that she's not revealing too much about her personal life as she is filmed, but we will continue to get to know her.
3. She is New to Yachting
While many of her crew members and coworkers have been at this for many years, she's only been in the yachting business for approximately two years. She made the choice to become a member of this world during the COVID-19 lockdowns in 2020.
4. She is Young
One of the many reasons she's not the most experienced in this industry is that she's only 23. She hasn't been able to work on a yacht long enough to have the same experience as so many others. She's still young, and everyone has to get their start somewhere.
5. She is A Flirt
She's been making some headlines as of late when she was caught on camera kissing a fellow crew member, and she seems to like it. She's been flirting with him for some time now – his name is Gary – and they finally shared their first kiss. Was it all she hoped it might be? We have no idea.
6. She's a Hot Commodity
She's kissing Gary, she's got another man interested in her (that would be Tom), and it seems she's excited about that. She knew of Gary prior to taking a job on this boat, and his own questionable former love triangles did not deter her from being interested in him.
7. She Is Embarrassed
That might not be the right word. Embarrassed is a strong one, but she definitely cringed when she saw herself giving Gary permission to kiss her right as the show began. She was not into that, and she probably had a moment of being new to reality television, of being someone who forgot that there was a camera there watching her every move, and we do imagine she's learned a lot since.
8. She Likes Someone to Make Her Laugh
What is Ashley looking for in a man? She wants one who will make her laugh and provide her with that kind of humorous personality. She says it is all she can ask for, and she seems pretty adamant that right now, that's her go-to situation when it comes to being with a man.
9. She's a Traveler
She recently spent some time in Africa, and she is not sorry to have blown up her own Instagram feed with so many photos of her time there. She had the most wonderful time, and she enjoyed every moment of her trip. She loves to see the world, and that is part of the allure of yachting for her. Getting to see the world and be part of something so exciting is all she can ask for.
10. She Loves the Water
If we can assume just one thing about Ashley Marti, we can assume that she is a woman who loves to be near the water. She's always on it, in it, or around it, and it's obvious to us that she feels happy and fulfilled when she is on the water. Admittedly, it's not a bad place to spend some quality time.
Tell us what's wrong with this post? How could we improve it? :)
Let us improve this post!