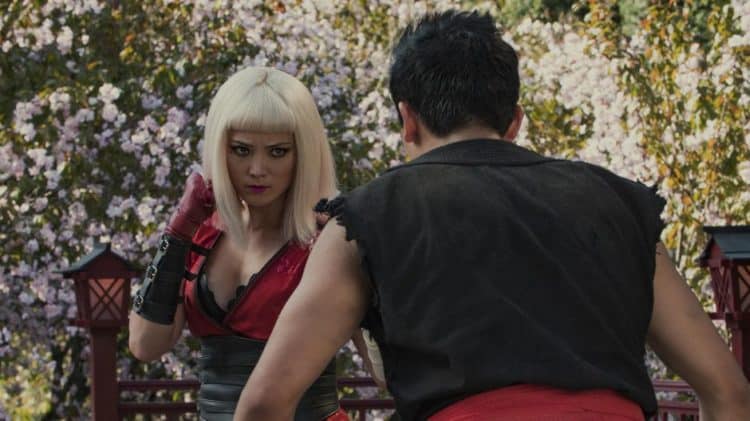 Originally released in the UK in the winter of 2011, Black Mirror is one of those shows that sucks you in as soon as you press play. The science fiction anthology series makes commentary on various issues social through stories. These stories are often set in a future that has been overrun by technology in some way. When Black Mirror was added to Netflix in 2016, it became one of the most talked-about shows on the platform almost instantly. Unfortunately for Black Mirror fans, however, it's been more than two years since we've gotten any new content – and even then, only three episodes were released. There hasn't been an official announcement on the show's future which is why people can't help but hope we haven't seen the last of the show. Is Black Mirror done for good? Keep reading to find out.
What's The Hold Up With Black Mirror?
As we all know, the COVID-19 pandemic caused delays across the entire entertainment industry. However, that isn't the only reason we haven't gotten a new season of Black Mirror. During an interview with The Radio Times, the show's creator, Charlie Brooker, said, "I've been busy, doing things. I don't know what I can say about what I'm doing and not doing. At the moment, I don't know what stomach there would be for stories about societies falling apart, so I'm not working away on one of those. I'm sort of keen to revisit my comic skill set, so I've been writing scripts aimed at making myself laugh." Of course, this isn't the news that Black Mirror fans want to hear, but it does make sense. The last year and a half have been so chaotic that some people have even called it a real-life episode of Black Mirror. With the world in such a strange place, a series that essentially highlights that may not be what people need to see right now. At the same time, however, Brooker's open-ended comment could mean that when the time is right, Black Mirror will be back. The good thing is that since Black Mirror is an anthology series, it doesn't have to depend on the availability of previous cast members in order to move forward.
There Could Be Hope For Another Bandersnatch Episode
Even if we don't get another full season of Black Mirror, there's a chance that another Bandersnatch episode will be released. According to Inverse, Charlie Brooker said, "There are all sorts of other ideas came about during the making of Bandersnatch which we may get to in the future. The thing is, if you're doing an interactive episode, it needs to justify itself. There needs to be a compelling narrative reason as to why you're using that otherwise, it is just a gimmick." For those who aren't familiar, Bandersnatch was an interactive movie released in 2018. In the movie, viewers were able to make decisions for the main character Stefan Butler (Fionn Whitehead). These decisions ultimately influenced the storyline of the movie. Although Bandersnatch received mixed reviews from many critics, it earned two Primetime Emmy Awards, one for Outstanding Television Movie and another for Outstanding Creative Achievement in Interactive Media Within a Scripted Program.
If Black Mirror Comes Back, What Would It Be About?
As mentioned earlier, the current state of the world is like something right off the pages of a Black Mirror script. As a result, it's almost impossible to think about what kinds of storylines the show would even have. Unfortunately, outside of another Bandersnatch episode, there's no information out there on what a sixth season of Black Mirror would look like. However, there are several online forums where fans have shared possible ideas for things they'd like to see in the future.
Fan Ideas
A Reddit user named StarChild413 said, "I'd like an episode about some sort of brain-connected device that, makes it so when you watch a movie, play a video game etc., it shows you the experience you subconsciously want to see (that it learns via reading your mind) and maybe the twist is through some means (that I haven't decided yet, maybe something like some hacker trying to make a point) everyone's device who has one gets somehow able to work for the real world and now through that AR they're e.g. seeing their dream house and spouse instead of their real one." Another user, Fnordinand, also had a great idea: "In the wake of harsh economic times, maybe post-Metalhead, "Aliens" are in control, but it's actually just a ploy by the government to stay in control." While both of these ideas would be great, we're all going to have to sit tight and see what the future holds for Black Mirror. For now, though, fans can still enjoy old episodes on Netflix.
Tell us what's wrong with this post? How could we improve it? :)
Let us improve this post!