Prepare to dive back into the world of Atlantis with the last DCEU film, Aquaman and the Lost Kingdom. 2018's Aquaman is still DCEU's highest-grossing film, making over $1 billion worldwide, and Warner Bros. studios will be hoping for a similar Box-Office success with this sequel. Fans were introduced to the underwater kingdom Atlantis through Jason Momoa's iconic portrayal of Aquaman.
With Aquaman and the Lost Kingdom being the final movie for the DCEU, director James Wan has a significant responsibility on his shoulders with creating the second film. However, the movie's central plot is focused on the underwater worlds, which won't affect what is happening with other films in the DCEU universe. To know more about what's happening with the new ruler of Atlantis, here are all the details about Aquaman 2.
What Is the Plot for the Aquaman Sequel?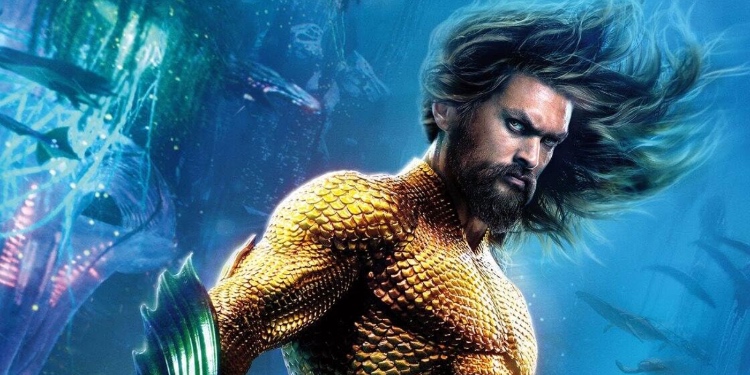 The first standalone DCEU Aquaman film laid the perfect foundation to introduce fans to Arthur Curry's world. Having lived on Earth for most of his life, Curry is now ruling Atlantis, ruled by his harsh and cruel half-brother. He takes the throne and finds his mother, who everyone thought was dead. But unlike what fans thought, it wasn't smooth sailing or happily ever after for Aquaman. With the second film, director James Wan wants to dive deeper into this underwater world. The title Lost Kingdom, released in June 2021, gave fans an idea of what this movie would be about. According to the official synopsis, Aquaman is forced to join hands with an unexpected ally to save Atlantis and the world from doom when evil is unleashed.
In the DC comics, The Lost Kingdom is part of the seven kingdoms of Atlantis. But as of now, only four of the kingdoms are known to still exist after sinking to the bottom of the ocean. While others died away, one kingdom, ruled by a tyrant, keeps appearing and disappearing. The Lost Kingdom, according to the comics, is yet to reappear, so Aquaman likely faces an ancient power from this kingdom that he has to defeat.
While Aquaman and the Lost Kingdom isn't part of the new DCU, Wan stated in an interview that James Gunn wanted some changes made to fit the soft reboot of the universe. Wan confirmed that the changes requested by Gunn didn't significantly affect the movie's plot. He also revealed that because the sequel would be going to various underwater worlds, it didn't adversely affect the surface world.
While other DCEU characters were expected to appear in Aquaman and the Lost Kingdom, like Gal Gadot's Wonder Woman and Ben Affleck's Batman, according to the third round of reshoots, Affleck won't be reprising his role in the final DCEU movie.
Who Stars in Aquaman and the Lost Kingdom?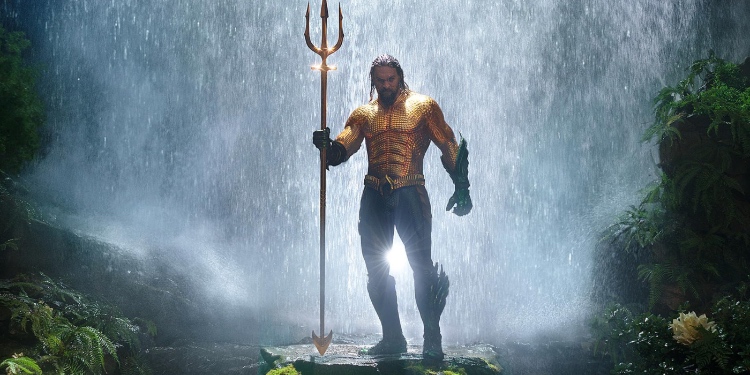 Jason Momoa reprises his role from 2018's Aquaman as Arthur Curry, heir to the throne of Atlantis and its current king. Momoa recently shared on his Instagram page that his character would get a new suit in the upcoming film. And it doesn't disappoint. While Amber Heard will return as Mera for Aquaman 2, her role is said to be significantly smaller than intended due to her controversy with her ex-husband, Johnny Depp. Considering The Flash's poor performance, some of which is due to Ezra Miller's legal battles and accusations, Warner Bros. could be weary of Aquaman 2's reception among fans who have no love for Amber Heard.
Yahya Abdul-Mateen II will also return as the criminal, Black Manta. This sequel is expected to capture more of Black Manta's character and the motivations behind his actions. Orm, played by Patrick Wilson, will also return to his iconic role as Curry's older half-brother and the former ruler of Atlantis. Familiar faces fans should expect to see are Nicole Kidman as Atlanna, Aquaman's mother, Willem Dafoe as Nuidis, Temuera Morrison as Tom Curry, and Dolph Lundgren as King Nereus. Learn more about the cast here.
Does Aquaman 2 Have a Trailer?
A trailer for Aquaman 2 has yet to be released to the public. The only trailer released by Warner Bros. was at the CinemaCon presentation, which featured Aquaman holding his child with Merra. With the ongoing strike, Warner Bros. could postpone releasing this movie until everything is sorted. With only a few months left before the film is set to hit theatres, this could be the longest time a movie has taken to release its first trailer.
When Is the Release Date for Aquaman 2?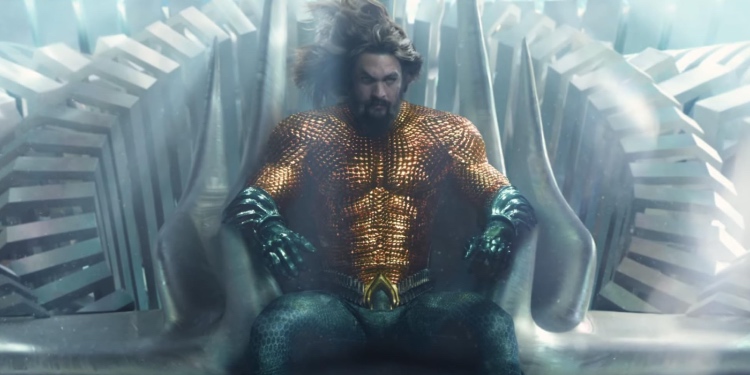 According to Warner Bros., Aquaman and the Lost Kingdom will hit theaters on December 20, 2023. This film has had numerous release dates from December 16, 2022, to March 17, 2023, and December 25, 2023. However, the latest release date could change again if the WGA and SAG strikes keep going. The numerous reshoots and changes in this movie could also affect the movie's release considering there is no trailer yet.