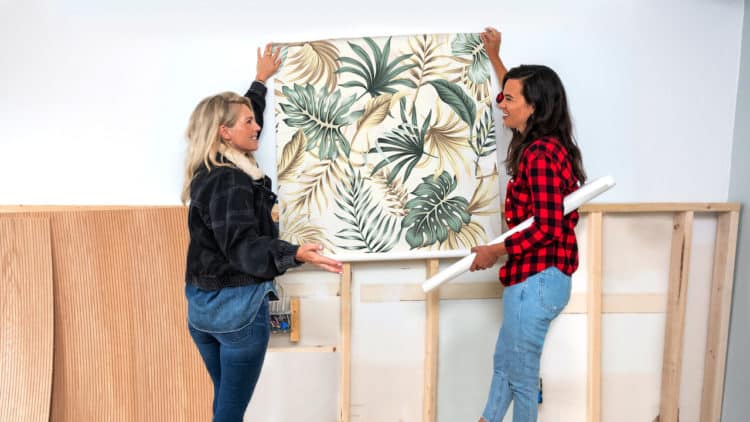 Sometimes in life, you have to take a leap of faith in order to get closer to where you want to be. That's exactly what April Brown did when she decided to quit her job and get into the motel business with her good friend, Sarah Sklash. The two women are now the co-owners of The June Motel and they're also on the brink of becoming reality TV stars. The story of how the women renovated the hotel and turned it into a successful business is the subject of a new reality series on Netflix called Motel Makeover. Not only will viewers be impressed by how beautiful The June Motels are, but they'll also be blown away by the amount of work April and Sarah have done. Keep reading to learn 10 things you didn't know about April Brown.
1. She Grew Up In Calgary
April has lived in Canada for her entire life, and she's very proud of where she's from. April told Travel and Style, "I grew up in Calgary, so I'm a little biased towards the West Coast. In particular, I love the Okanagan area – wineries, lakes and mountains, what's not to love about that?" It's unclear if she still lives in the Calgary area.
2. She Used To Work In PR
Just like her business partner and good friend, Sarah Sklash, April doesn't have a background in the motel industry. Prior to starting The June Motel, April worked in advertising and PR for several years. During her career, she worked with major brands such as American Express and Nike.
3. She Loves To Travel
When April was younger, she didn't have lots of chances to travel but she knew it was something she always wanted to do. As a result, she made traveling a priority once she entered adulthood. She loves visiting places all over the world. Not only is traveling about having new experiences, but it also helps her stay inspired.
4. She's In A Relationship
April is still relatively new to the spotlight, but it's already clear that she isn't the type of person who wants to put her personal life on display in front of the world. However, we do know that is in a happy relationship with a man named Ingo Rauth. It's unclear how long they've been together, but they seem to be going strong.
5. She Enjoys Doing Design Projects At Home
Even though a lot of April's work in the mote business revolves around creating beautiful spaces, this isn't just something she sees as a job. When it comes to her own home, she is really interested in interior design and designing spaces that are both beautiful and comfortable. Whether she's working on a big or small area, April always puts her best foot forward.
6. She Likes To Stay Active
When people's schedules start to get really busy, working out is often one of the first things they start to slack on. April has definitely been in that place before, but she has made it a point to make exercise part of her regular routine. She enjoys going for runs and it's become an important part of her mental and physical health.
7. She Has Advice For Aspiring Business Owners
With all of the things April has accomplished so far, it's obvious that she has a good idea of what it takes to be successful. When asked if she had any words of wisdom for people getting started in business, she told 91 Magazine, "You don't have to do it all yourself! We created a team of really amazing experts who fill skill gaps like graphic designers, accountants, lawyers, etc. And know why you do what you do – you should have a clear mission and vision that you can always come back to."
8. She Isn't Afraid To Make Mistakes
Mistakes are a part of life, but some people are so afraid of making them that they don't even bother trying. April has never let the fear of making mistakes hold her back, though. She understands that mistakes come with the territory. That is likely part of the reason why she's been able to accomplish so much.
9. Her Parents Are Two Of Her Biggest Inspirations
April didn't always plan on going into entrepreneurship, but her parents laid a strong foundation for her to do anything she wanted. While talking to Authority Magazine, April said, "My parents really taught me that I can do and be anything I wanted, and I really look up to them both. They worked really hard to build the life they wanted for themselves. My dad has owned his own business and taught me a lot about what it means to be an entrepreneur."
10. She Loves Podcasts
Podcasts have become very popular over the last several years, and April is definitely a fan. Since she spends a lot of time on the go, podcasts are the perfect way for her to get information without having to stop what she's doing. Some of her favorite podcasts are Design Time and Dare to Lead.
Tell us what's wrong with this post? How could we improve it? :)
Let us improve this post!