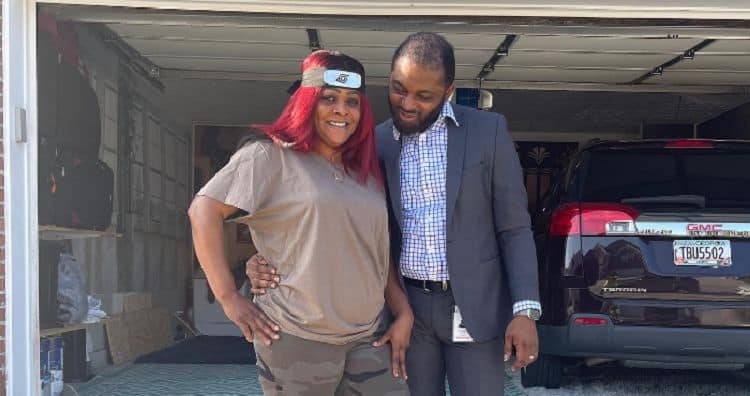 Born and raised in Nigeria, Helen Paul never imagined that her name and face would be known to millions of people across the globe. However, thanks to her knack for making people laugh, she has become a star. Although entertaining is her first love, Helen has now officially entered the world of academia. She recently earned a teaching position at Heart Bible International University and she is looking forward to seeing what the future has in store. For now, however, she is enjoying all of the rewards of her hard work, and her fans are excited to be along for the ride. Keep reading to learn 10 things you didn't know about Helen Paul.
1. She Has Acting Experience
Helen's work as a comedian is probably what she is best known for, but she has also done some acting. In an interview with Naira Land, she said, " I act now. My director and producer, Elvis Chuks invited me one day. He said I'm funny and should come and act." Now that she is a professor, it'll be interesting to see how she balances her work as a performer.
2. Her Faith Is Important to Her
We weren't able to find any specific details about Helen's religious beliefs, but we do know that she is a Christian and her faith is important to her. She credits God with all of the good things that have happened in her life and she hopes to continue to be blessed for many years to come.
3. She Is a Wife and Mother
Some people think it's impossible to have a successful career and a happy home life, but Helen is proof that you can have both. She met her husband, Femi, through her boss and the two tied the knot in 2010. The couple has two children together and Helen loves spending as much time with them as she can.
4. She Is An Entrepreneur
There's no denying the fact that Helen has the creative side down. But she's also very business-minded as well. She is the founder of HP Theatre & Film Academy which is based in Georgia. Unfortunately, there is no official website for the business so it's unclear exactly what it does.
5. She Is A Musician
Helen is the true definition of multi-talented. In addition to her acting and comedy skills, she also has a beautiful singing voice. In the summer of 2012, she released her debut album Welcome Party. Although she released other singles in more recent years, it's unclear if she has another full-length project on the way.
6. She Is All About Positivity
In a world where negativity is commonplace in most people's lives, Helen has managed to separate herself from it. Thanks to her faith in God, she is able to maintain a positive outlook and keep moving forward even when things aren't easy. She feels fortunate to be able to share this attitude with the world.
7. She Likes Mimicking People
Mimicking people has always come naturally to Helen. Instead of trying to separate herself from that, she has fully embraced it. She told Naira Land, "Sincerely, I just enjoy mimicking people and I mimic not just children, even adults, friends and family. By so doing, I was now able to adopt the baby voice and ever since I've been using it."
8. She Is Thankful for All of Her Fans
No matter how talented a person is, it's nearly impossible to have a successful career as a performer without having a strong fan base. Helen has never taken this for granted. She is very thankful for all of the people who have supported her career over the years and she considers them family.
9. She Didn't Know She Would Become So Successful
There are lots of people who always knew that they would eventually become stars, but Helen didn't feel that way. When she started her journey many years ago, she had no idea what to expect and she certainly never thought she'd become an international presence. However, she is extremely grateful for the way that things have panned out for her.
10. She Doesn't Let Haters Get Her Down
Throughout her career, Helen has run into lots of people who have doubted her. When she relocated to the United States, many people believed that her career would come to a standstill. However, Helen has never been the type of person to let other people's doubts dictate her life. Since moving to the United States, her career has continued to blossom and she's opened the doors to lots of cool new opportunities.