Anthony Quinn was a two-time Oscar winning actor. While he may not always be compared to Hollywood legends like Marlon Brando, and Tony Curtis, he left a stamp on cinema that will stand the test of time. He has starred in some of the most classic movies from the 50s and 60s.
On top of this, Quinn kept himself in the the picture throughout the lates 90s and early 2000s. He died on June 3, 2001. However, his legacy lives on thanks to a portfolio of excellent work. So, here's the 20 best Anthony Quinn movies of all time.
1. Lust for Life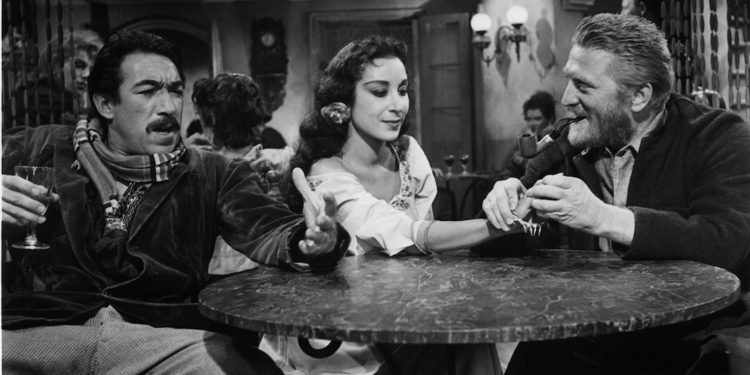 Lust for Life is a biopic of the life of tortured artist Vincent van Gogh. The film was released in 1957 with Kirk Douglas in the lead role as Gogh. Anthony Quinn portrayed Paul Gauguin in a role that was met with heaps of critical acclaim. In fact, he won an Oscar for Best Actor in a Supporting Role. The moviewas also nominated for three other Academy Awards.
2. Lawrence of Arabia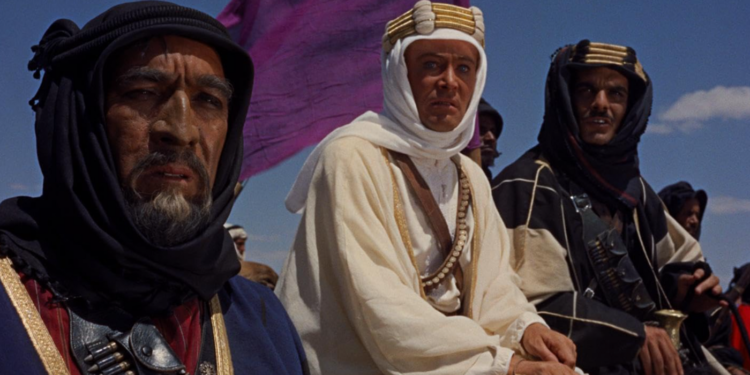 Lawrence of Arabia is widely regarded as one of the best movies ever made. It featured a stellar cast and won a total of seven Academy Awards, including Best Picture. It was released in 1962, and as of 2023, it holds a score of 100 on IMDB's metascore. Quinn starred alongside Peter O'Toole, Omar Sharif, and Alec Guiness. The movie tells the fantastic story of T.E. Lawrence, the English officer who united and forefronted the warring, Arab tribes during World War I. Quinn starred as Auda Abu Tayi.
3. Zorba The Greek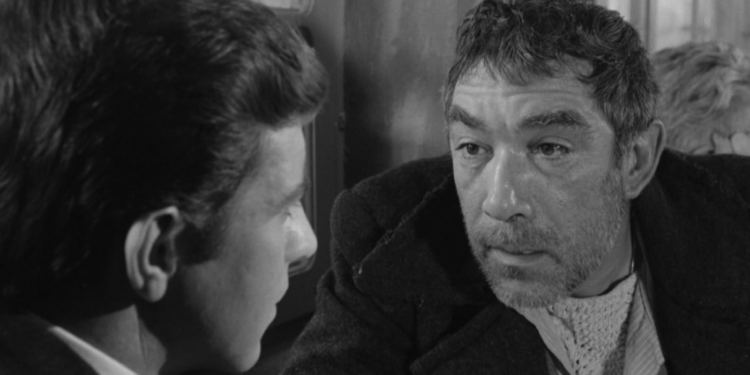 Zorba The Greek is a 1964 film directed by Michael Cacoyannis, based on the novel written by Nikos Kazantzakis. The film revolves around a young, timid writer named Basil who travels to Crete to take over an abandoned mine that he inherited from his father. While there, he meets a colorful character named Alexis Zorba. Zorba teaches him about the joys of life, including dance, drinking, and love. Subsequently, they embark on a journey of new experiences and self-discovery, with both characters learning from one another. In the movie, Anthony Quinn delivers a remarkable performance as Alexis Zorba, which earned him an Oscar for Best Actor in a Leading Role.
4. Jungle Fever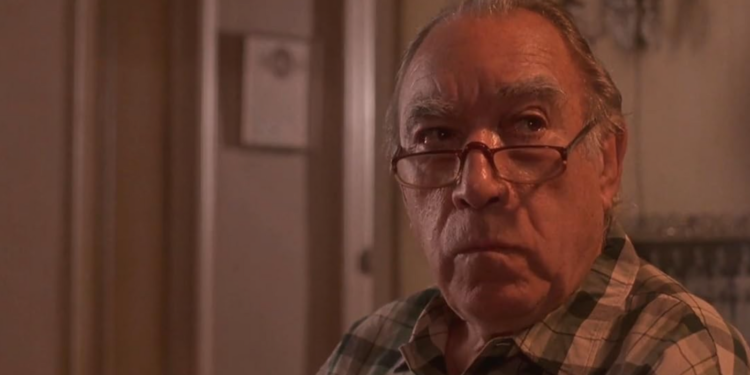 Spike Lee's Jungle Fever is a powerful and thought-provoking film that explores the complexities of race, relationships, and addiction. The movie follows Flipper Purify (Wesley Snipes), a successful African-American architect who begins an affair with his Italian-American secretary. As their relationship becomes increasingly complicated and fraught with tension, it begins to reveal deep-seated prejudices and stereotypes on both sides.
Additionally, the film explores the impact of drug addiction on families and communities, as Flipper's brother Gator (Samuel L. Jackson) struggles with a debilitating crack cocaine habit. The cast includes standout performances from both Snipes and Sciorra. However, it is Anthony Quinn who truly shines in one of his last memorable roles, as the wise and worldly neighborhood philosopher, Lou Carbone.
5. Last Action Hero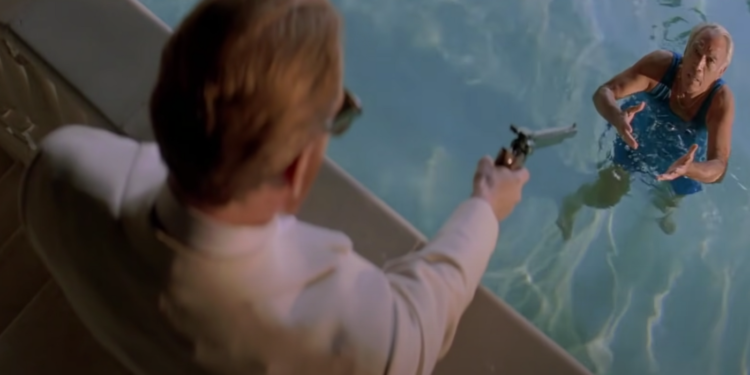 Although Last Action Hero was a bomb at the box office, it has continued to amass a cult following thanks to streaming sites like Netflix. The story centers around a young boy who is obsessed with cinema. Furthermore, when he is gifted with a mystical golden ticket, he finds himself transported into his favourite film alongside his favourite action hero, Jack Slater (Arnold Schwarzenegger). However, trouble arises when the boy crosses paths with the movie's villains played by Charles Dance and Anthony Quinn.
6. Last Train from Gun Hill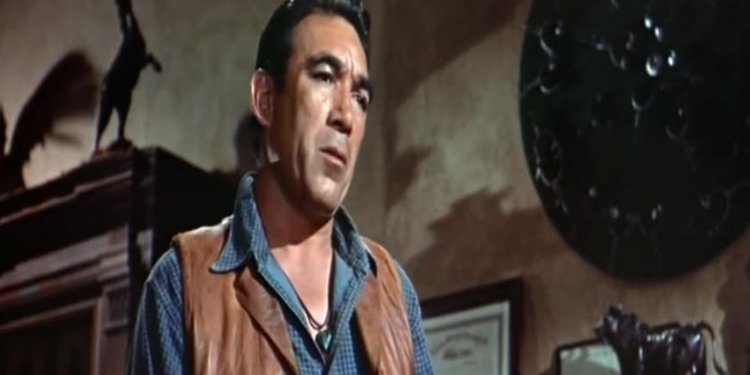 Last Train from Gun Hill is a classic western movie which was released in 1959. The movie tells the story of a determined lawman named Matt Morgan (Kirk Douglas) who is on a mission to find the men who kidnapped and murdered his wife. As he tracks down the suspects, he discovers that one of them is the son of an old friend, Craig Belden (Anthony Quinn). Morgan finds himself caught in a moral dilemma as he decides whether to bring the killer to justice or succumb to the pressure of Belden.
7. A Walk in the Clouds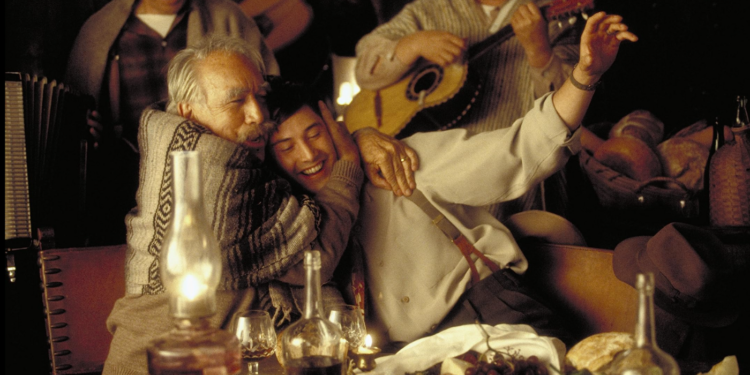 A Walk in the Clouds is an underrated film that follows the story of a young soldier named Paul (Keanu Reeves). After returning home from World War II, Paul finds his wife has moved on without him. On a train ride back to San Francisco, Paul meets Victoria. Shortly after, Victoria asks for help in duping her traditional Mexican-American family into thinking she is married.
As they spend time together, Paul begins to fall for Victoria and agrees to play the role of her husband. Anthony Quinn plays Don Pedro, Victoria's old-school father. Quinn's acting is outstanding. It's difficult not to recognize how deserving he was of an Oscar for his portrayal of a proud patriarch who is both loving and controlling.
8. Revenge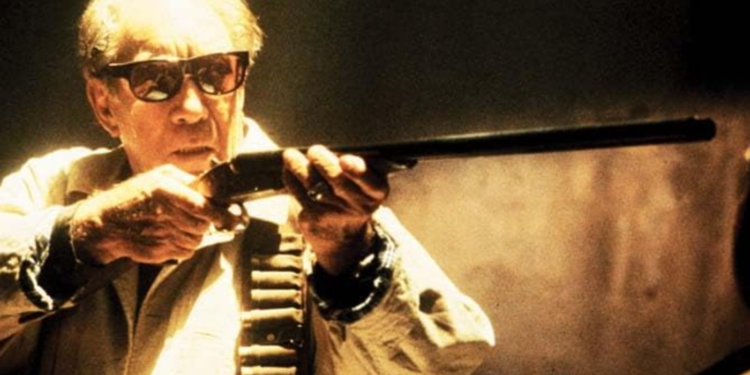 Revenge is a slick action film directed by Tony Scott. Kevin Costner plays Michael Cochran, a former Navy pilot who begins an affair with the beautiful and much younger wife of a wealthy and powerful businessman, played by Anthony Quinn. However, when the husband finds out about the affair, he brutally beats Cochran and leaves him for dead. However, he survives the assault and seeks revenge. What results is a spiralling conflict that leads to all-out carnage.
9. The Secret of Santa Vittoria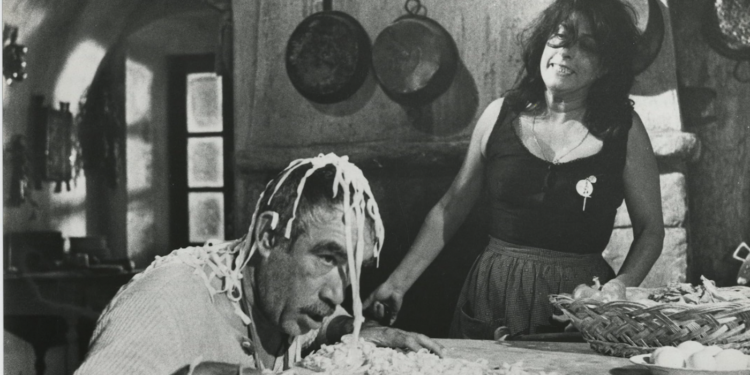 The Secret of Santa Vittoria is a 1969 film directed by Stanley Kramer. Set in the Italian town of Santa Vittoria during World War II, the film follows the humorous and sometimes tragic attempts by the town's Mayor Bombolini (played by Quinn) to keep a huge secret. That secret – the location of their beloved town's one million bottles of wine that is hidden from the invading German army. The film is a commentary on the human spirit in the face of adversity and the power of unity amongst a community. It was nominated for two Academy Awards – Best Music and Best Film Editing.
10. Gotti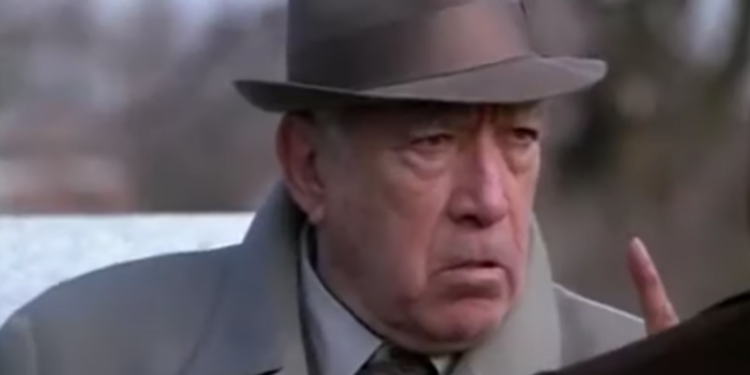 The 1996 film Gotti was a biographical crime drama that sought to depict the life and times of notorious gangster, John Gotti. The story of Gotti has been told by several filmmakers over the years, but it was Robert Harmon's star-studded TV movie that is widely considered to be the best retelling of events. With a cast that included Armand Assante, William Forsythe, and Frank Vincent, the film was a masterclass in acting. However, it was Anthony Quinn's portrayal of Neil Dellacroce, the underboss of the Gambino crime family, that really stood out. With his gravitas and commanding presence, Quinn brought depth and complexity to a character that could have easily been one-dimensional.
11. Avenging Angelo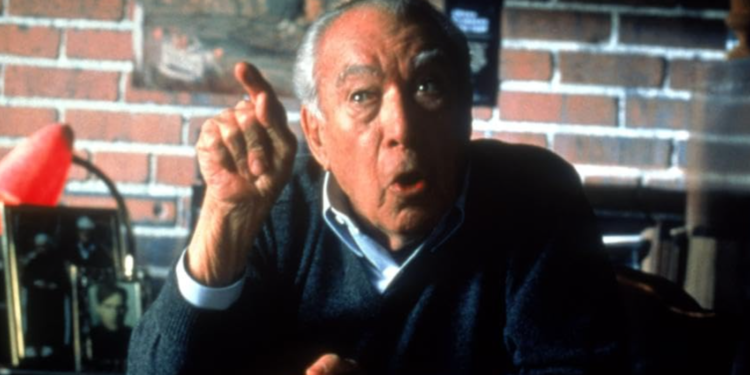 Avenging Angelo is a 2002 action comedy that massively slipped under the radar. This lack of popularity was due to the film being released at a time when Sylvester Stallone was gradually being phased out of Hollywood. Despite its weak reception, the movie did boast an impressive performance from Anthony Quinn. His portrayal of a seasoned criminal was both convincing and well-rounded, earning him recognition for his talent even as the film failed to impress audiences.
12. Mobsters
Mobsters is a 1991 film starring Christian Slater that follows the rise of the infamous gangsters Lucky Luciano, Bugsy Siegel, and Frank Costello in the 1920s and 30s. One of the standout performances in the film is that of Anthony Quinn, who portrays the feared gangster Don Masseria. Quinn's portrayal of Masseria is captivating, showcasing his power and brutality in the world of organized crime. He exudes an air of menace throughout the film, and his scenes with Slater's character, Lucky Luciano, are particularly intense.
13. The Greek Tycoon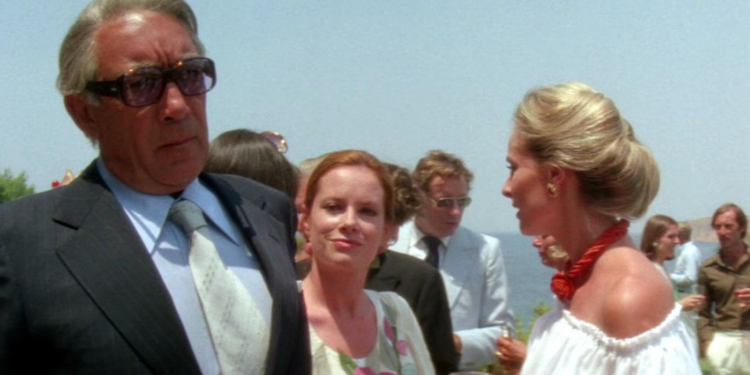 The 1978 film The Greek Tycoon tells the story of a wealthy Greek businessman named Theo Tomasis who falls in love with a recently widowed American woman named Liz Cassidy. Despite their cultural and societal differences, the two embark on a passionate and tumultuous affair. However, their relationship is complicated by Theo's political ambitions and personal secrets. The film, which is loosely based on the real-life marriage of Aristotle Onassis and Jacqueline Kennedy, features lavish sets and beautiful locations, as well as strong performances from Anthony Quinn and Jacqueline Bisset.
14. Target of an Assassin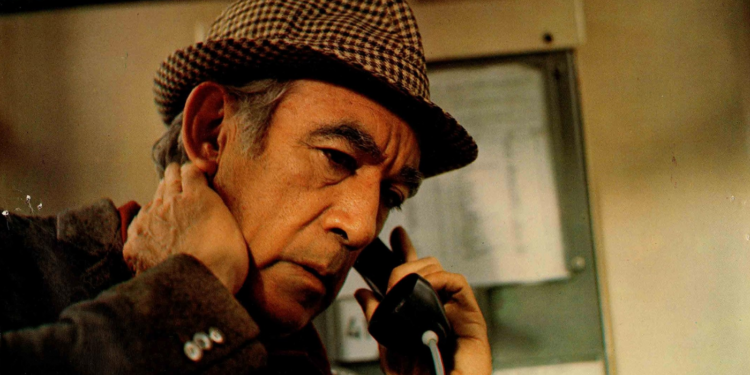 Target of an Assassin is a 1976 South African action drama film directed by Peter Collinson. The film follows a former assassin, played by Anthony Quinn, who is hired by a group of men to kill an African political leader. However, the mission becomes complicated when the target is revealed to be a friend of the protagonist, leading him to question his own morals. The film explores themes of loyalty, power, and the consequences of violence.
15. Regina Roma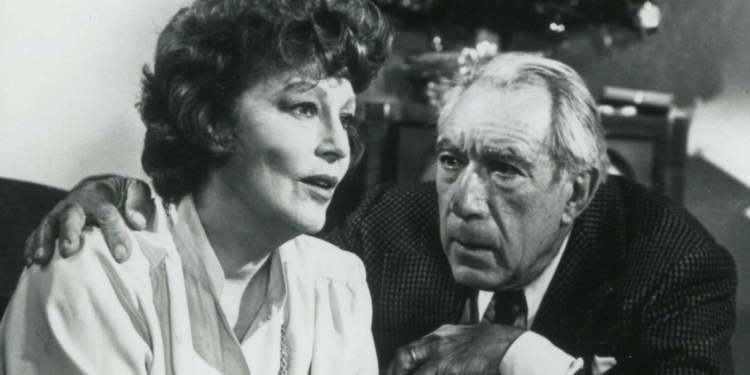 Regina Roma focuses on an older couple who search for peace and harmony when their only son returns home after disappearing years before. While the film went largely under the radar, Anthony Quinn delivered a heartbreaking rendition as a broken man desperate to rebuild his estranged family. What results is a touching drama about the harsh realities of family life.
16. Lion of the Desert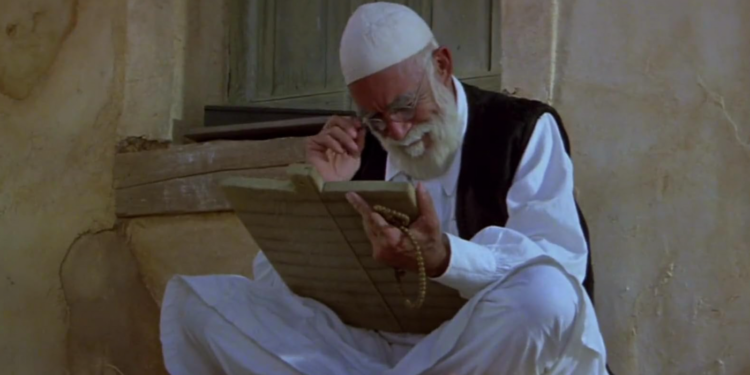 Lion of the Desert is an epic historical drama film directed by Moustapha Akkad, which tells the true story of Libyan freedom fighter Omar Mukhtar. Set in the 1920s, during the Italian colonization of Libya, the film depicts Omar Mukhtar's struggle against the Italian army, led by General Rodolfo Graziani. The movie features an outstanding cast, with Anthony Quinn in the lead role of Omar Mukhtar, flanked by Oliver Reed as General Graziani and Irene Papas as Omar's wife, Betti.
17. The 25th Hour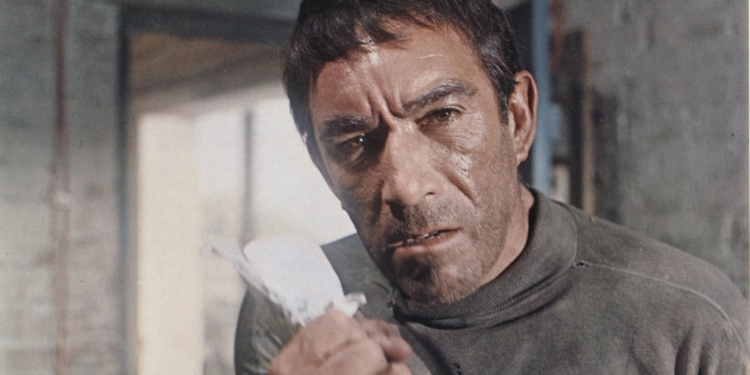 The 25th Hour focuses on a Romanian gentile peasant who is reported to the local gendarme and taken to a detention camp for Jews during World War II. There, by mistake, he is enlisted into the S.S. While the movie isn't so well-known, it marks a tour-de-force performance from Anthony Quinn.
18. The Guns of Navarone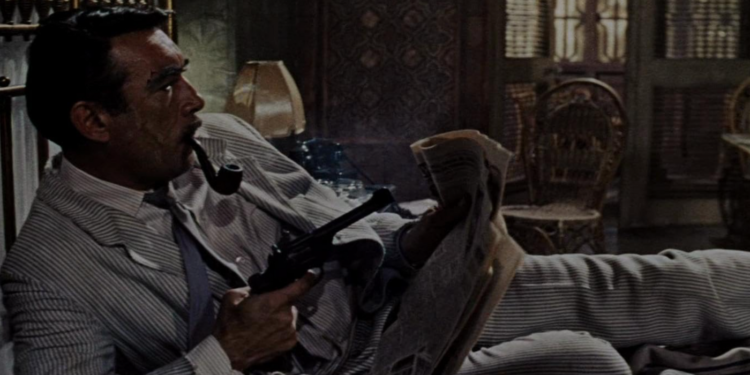 The Guns of Navarone is a classic war film directed by J. Lee Thompson. It is based on the novel of the same name by Alistair MacLean. The film follows a team of Allied soldiers, led by Captain Keith Mallory (Gregory Peck), as they attempt to destroy massive German guns on the Greek island of Navarone during World War II. Mallory's team includes a British explosives expert, a Greek resistance fighter, and an American sailor.
Along the way, they encounter many challenges and obstacles, including treacherous terrain, difficult weather conditions, and enemy soldiers. The film features stunning cinematography, thrilling action sequences, and outstanding performances by the talented cast. The Guns of Navarone is a timeless classic that remains a favorite among fans of war films.
19. Only the Lonely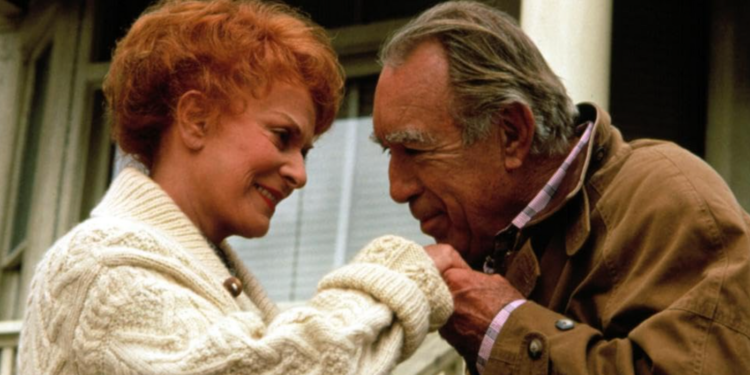 Only The Lonely is an underrated comedy gem that showcases the deft hand of famed director Chris Columbus. This heartwarming movie boasts a star-studded cast including John Candy, Maureen O'Hara, Ally Sheedy, and Anthony Quinn. Although Candy gets top billing, it's Quinn who really steals the show with his emotional and touching portrayal of a widower trying to come to terms with his loneliness. Columbus strikes a perfect balance between humor and sentimentality, and the result is a charming and uplifting film that deserves more recognition than it has received.
20. Viva Zapata!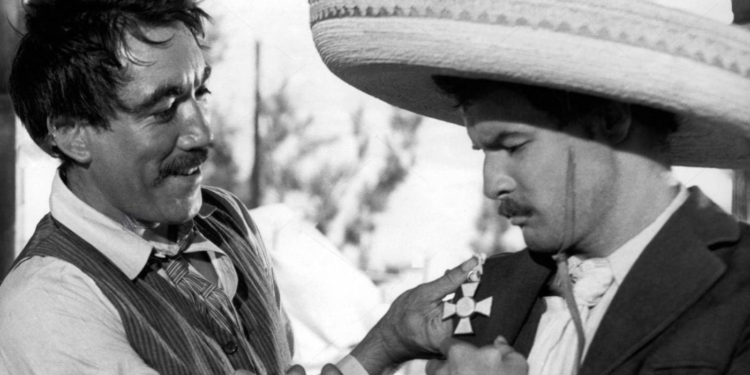 Viva Zapata! is a 1952 American biographical drama film based on the life of Mexican revolutionary Emiliano Zapata. The film was directed by Elia Kazan and stars Marlon Brando as Zapata, who becomes disillusioned with the corrupt government and landowners, rallying Mexico's poor farmers to fight for their rights. Anthony Quinn starred as Eufemio Zapata, Emilianos brother and right-hand man.