Anne Heche was one of Hollywood's ascendant actresses. Known for her natural gifting as a performer, Heche starred alongside some of movies' biggest names. For her first-ever role as an actor, Heche received nominations and wins for playing twin sisters Marley Love and Vicky Hudson. She played the characters from 1987 to 1991 on NBC's TV soap opera Another World.
Heche had an on-screen presence that made her easily recognizable. The blonde, natural blue-eyed actress was often said to be a lookalike of Judy Greer. However, with a promising career, Heche was proclaimed legally dead on August 11, 2022. The actress was involved in an accident on August 5 when she drove into a home at high speed. Audiences are left with memories of the actress through her remarkable works as an actress. Here are the top Anne Heche movies you need to watch.
Donnie Brasco (1997)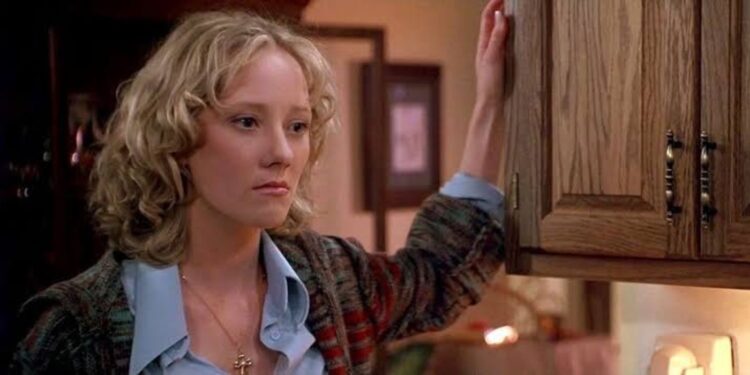 Although Anne Heche wasn't cast in a lead role, Donnie Brasco became the actress' breakthrough role. Heche played Maggie Pistone, wife of Johnny Depp's character, Joseph Pistone/Donnie Brasco. Heche was particularly praised for a stellar performance in what should have been a seemingly "thankless role."
Donnie Brasco was loosely based on a real-life Joseph D. Pistone. Set in the 1970s, it follows Pistone, an FBI undercover agent, as he infiltrates the Bonanno crime family. Pistone befriends the family's aging hitman, Lefty Ruggiero (Al Pacino), as a jewel thief Donnie Brasco. As he gets closer to the family, Pistone blurs the lines between an undercover agent and a criminal. The real Pistone admits that the movie was 85% accurate. In fact, he posits, "If I had one thing to say, there should have been more Anne Heche in the actual script."
Volcano (1997)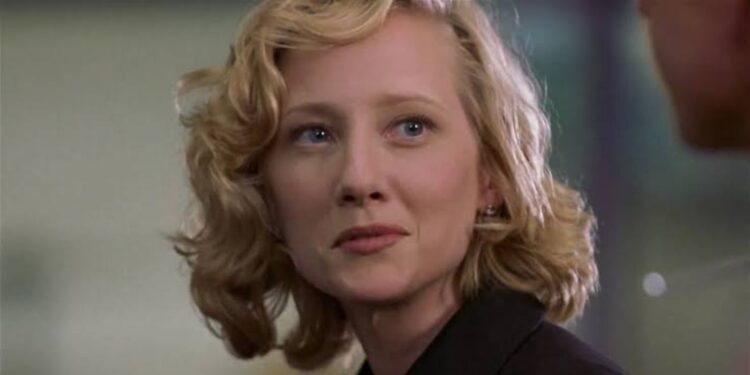 Until 1997, Volcano (1997) became Anne Heche's most prominent role in film. Heche was cast as Dr. Amy Barnes, a California Institute of Geological Sciences geologist and seismologist. Surprisingly, actress Gillian Anderson was first considered to play Dr. Amy Barnes.
Volcano follows the story of an erupted volcano in Los Angeles. After the first earthquake, Heche's character warns Mike Roark that a volcano will erupt. The movie sees Dr. Barnes and Roark scheme ways to stop and divert the flowing lava away from the city.
Wag the Dog (1997)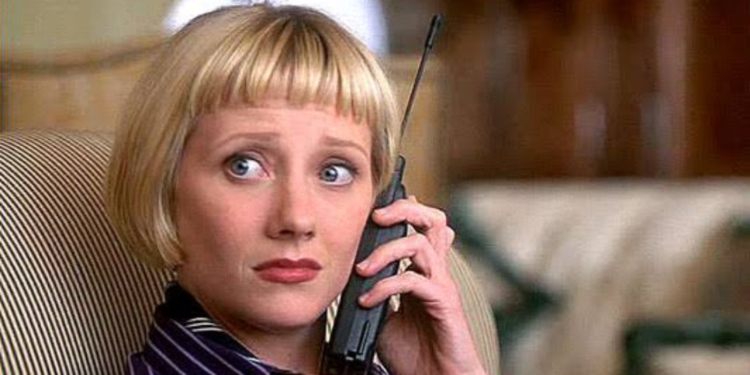 Anne Heche was cast in Wag the Dog (1997) as presidential advisor and aide Winifred Ames. The political black satirical movie had top cast members like Robert De Niro, Dustin Hoffman, Kirsten Dunst, and Woody Harrelson. Its principal photography took 29 days, with Heche's role originally written for a male character. Although not cast in a lead role, Heche's performance in Wag the Dog is a must-see for political satire audiences.
After the movie's release, a similar scandal the White House. Many political analysts drew references and comparisons of President Clinton's scandal to the events in the movie. As a result, Wag the Dog saw many more movie viewers rushing to watch and rewatch the film.
Six Days, Seven Nights (1998)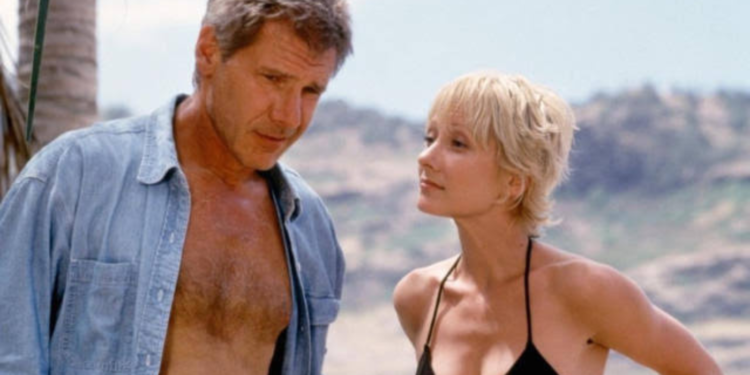 Six Days, Seven Nights (1998) was Heche's first lead role in a feature film. With her rising fame in Hollywood at the time, the role was supposed to turn Heche into the industry's hottest actress. However, in the same week she was cast, Heche publicly announced she was in a same-sex relationship with Ellen DeGeneres. Considered a waste of investment, trying to turn a lesbian into an "It girl," Heche was reportedly fired by Touchstone Pictures.
Heche's co-star, Harrison Ford, used his influence to get her re-hired for the role. Besides her lead role in Return to Paradise (1998), Heche was never again cast in a lead role in a feature film. Yet, it was one of Heche's most successful movies, earning the actress a nomination at the defunct Blockbuster Entertainment Awards in 1999. While the movie received mixed critical reviews, it grossed $164.8 million on a $65–70 million budget.
Psycho (1998)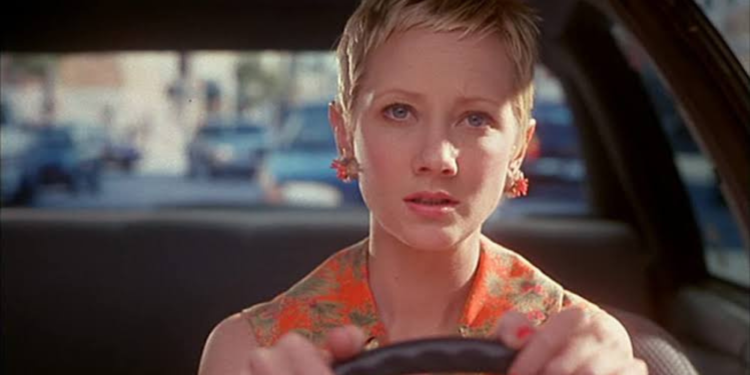 Psycho (1998) was a faithful shot-for-shot remake of Alfred Hitchcock's Psycho (1960). Although the movie received mostly negative reviews, Anne Heche's portrayal of Marion Crane was particularly praised. While the lines and scenes stayed the same, Heche gave a unique standout performance. Before landing the role, several other actresses were approached. Laura Linney and Nicole Kidman were offered the role but turned it down in favor of another film.
Drew Barrymore, Claire Danes, and Winona Ryder were also considered. Before being cast as Lila Crane, Julianne Moore was considered to play Marion. Among the cast, Heche was the only one to have never watched the original Hitchcock's Psycho. For her performance, Heche received nominations for Worst Actress at the Razzies and Best Actress at Saturn Awards.
John Q. (2002)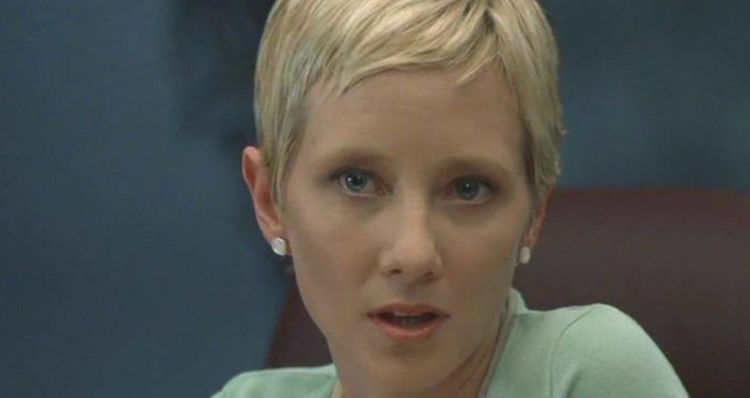 Anne Heche played Hospital Administrator Rebecca Payne in the American thriller drama John Q. (2002). The movie follows its lead character, John Quincy Archibald (Denzel Washington), as he holds doctors and patients hostage to ensure his son is put on the transplant list. Although it received negative reviews from critics, John Q. was a commercial success. It grossed $102.2 million on a $36 million budget.
Supercell (2023)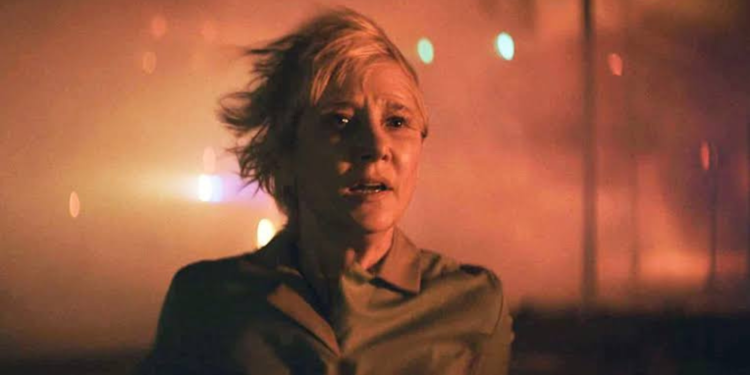 Supercell (2023) is one of Anne Heche's movies released after her death. Heche starred alongside Alec Baldwin, who played Zane. Heche played Quinn Brody, wife of late, renowned storm chaser Bill Brody. When her son, William, sets out to find truths about his father's passion for chasing storms, Quinn and his friend go after him. Supercell sees Anne Heche deliver another amazing performance and a testament to the actress' genius.