Only a few actresses, like Annabella Sciorra, hit things off successfully with their debut appearances in film and television. Although her fame and popularity have dwindled over the years, Sciorra was a force to be reckoned with during her heydays. She was one of the critics' favorites, as many of her performances were critically acclaimed or received more positive remarks.
The New York-born actress, Annabella Gloria Philomena Sciorra, was born on March 29, 1960. In her more than three-decade career, Sciorra has commanded the screen with her beauty and exceptional acting talents. Besides her work on the big and small screen, Sciorra has performed in several Off-Broadway productions, making her Broadway debut in The Motherfucker with the Hat (2011). For more on her career and personal life, here are things you didn't know about Annabella Sciorra.
Annabella Sciorra Is Of Italian Descent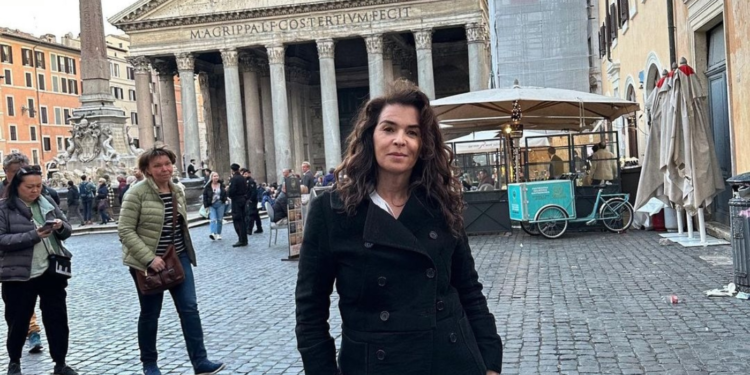 Although she has been reported to be French and Cuban (much to her dissatisfaction), Annabella Sciorra is 100% of Italian descent. Her immigrant father was a veterinarian from Carunchio, Abruzzo, in Southern Italy. Her mother was a fashion stylist from Formia, Lazio. Sciorra's parents immigrated from Italy and settled in New York City, where Sciorra was born and raised.
Annabella Sciorra's Breakthrough Role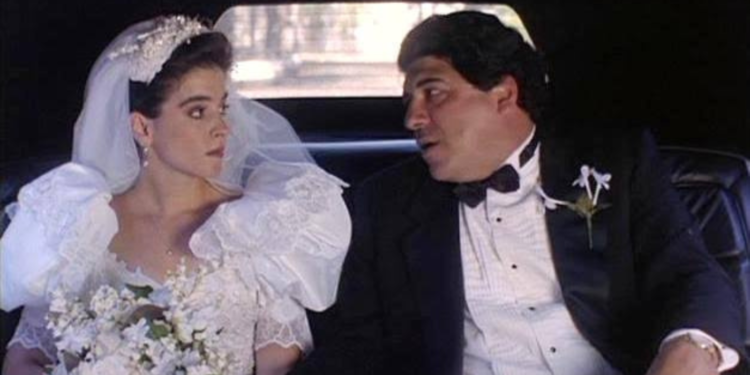 As a child, Annabella Sciorra studied dance. After graduating from Brooklyn's South Shore High School in 1978, she was admitted into the American Academy of Dramatic Arts. She also studied drama at Herbert Berghof (HB) Studio in Greenwich Village in New York City. Sciorra made her first on-screen appearance on television as a main cast, playing Octavia on the American-Italian TV miniseries The Fortunate Pilgrim (1988).
However, her breakthrough role came the following year with her film debut. Sciorra played Donna in Nancy Savoca's American comedy True Love (1989). The movie was a critical and commercial success. Sciorra received special praise for her portrayal of Donna. She played the lead role with Ron Eldard, who was a friend at the time. Sciorra admitted the love scenes were sometimes weird and embarrassing, taking almost a day to shoot.
Annabella Sciorra's Notable Performances In Film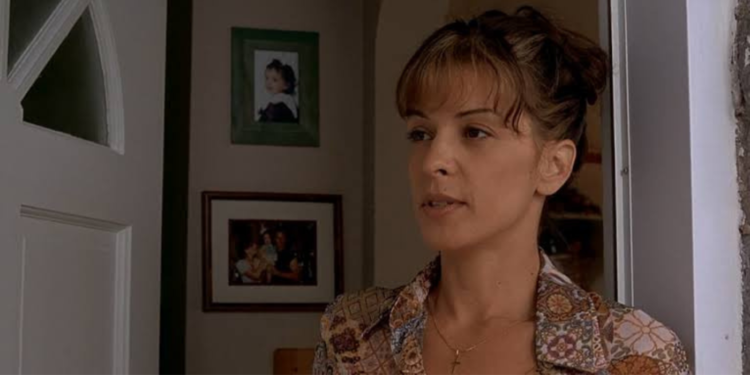 While True Love was her breakthrough role, Annabella Sciorra's fame and attention came from playing Angie Tucci in Spike Lee's Jungle Fever (1991). She starred alongside Wesley Snipes as his character's temp secretary. Sciorra played the lead role as Claire Bartel in Curtis Hanson's psychological thriller The Hand That Rocks the Cradle (1992). The movie was a Box Office hit, sitting in the top position for four weeks. Sciorra again received critical praise for the performance.
She played Liz Randone in James Mangold's neo-noir crime drama Cop Land (1997). Although it received mixed reviews, it was a commercial success. Sciorra appeared in What Dreams May Come (1998) as Annie Collins-Nielsen. Renowned film critic Roger Ebert praised her for her performance.
Her Biggest Role In Television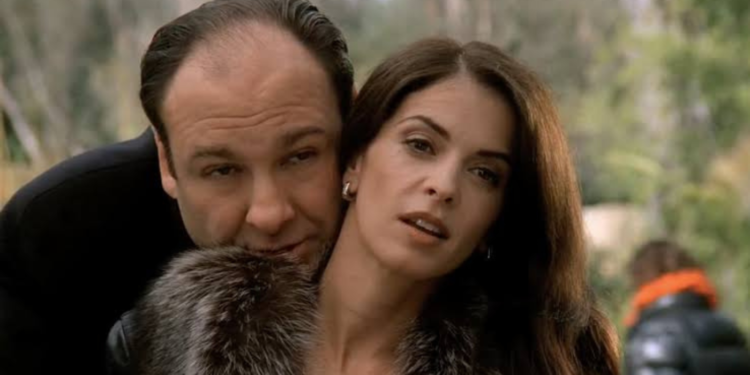 Annabella Sciorra has had relative success as a film actor since her debut. However, she landed her biggest television role playing Gloria Trillo on the HBO crime drama The Sopranos. She joined the cast in 2001 as a recurring cast in season 3. The character made guest appearances in Seasons 4 and 5. Gloria Trillo was a car saleswoman at a Mercedes Benz dealership. Her defining moment happens when she accidentally meets Tony Soprano at Jennifer Melfi's office. They begin an affair that eventually leaves Tony threatening her to stay away. A reality that leads to the character's death by suicide.
She Has Starred With Several A-list Actors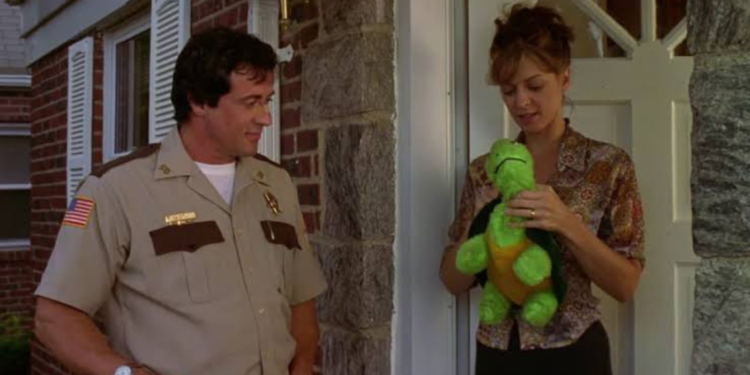 Besides starring in a couple of successful films, Annabella has shared the screen with some of Hollywood's finest actors. Besides Wesley Snipes in Jungle Fever, she starred alongside Matthew Broderick in The Night We Never Met (1993), Gary Oldman in Romeo Is Bleeding (1993), and Christopher Walken in The Addiction (1995). Others are Sylvester Stallone, Ray Liotta, and Robert De Niro in Cop Land (1997), Mandy Moore and Matthew Goode in Chasing Liberty (2004), and Melissa McCarthy and Tiffany Haddish in The Kitchen (2019).
Other TV Shows Annabella Sciorra Was In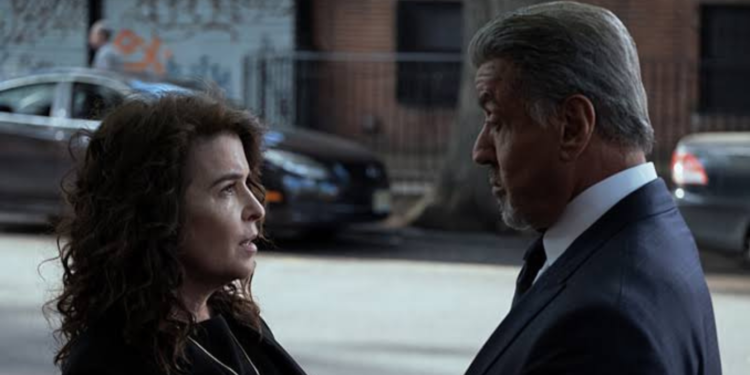 During her guest appearances in The Sopranos, Annabella Sciorra landed a main cast role as Judge Kim Vicidomini on CBS's courtroom dramedy series Queens Supreme (2003). She joined the main cast of the police procedural drama series Law & Order: Criminal Intent in season 5 as Det. Carolyn Barek, from 2005 to 2006. Sciorra also played Nora Skoff in Mental (2009), Rosalie Biagi in GLOW (2018), Erin Buhrman in Truth Be Told (2019–2020), and Dr. Romy Lucio in New Amsterdam (2021). She played Faith Marconi in Blue Bloods (2021–2022) and Joanne Manfredi in Tulsa King (2022).
She Dated And Married Her Co-Stars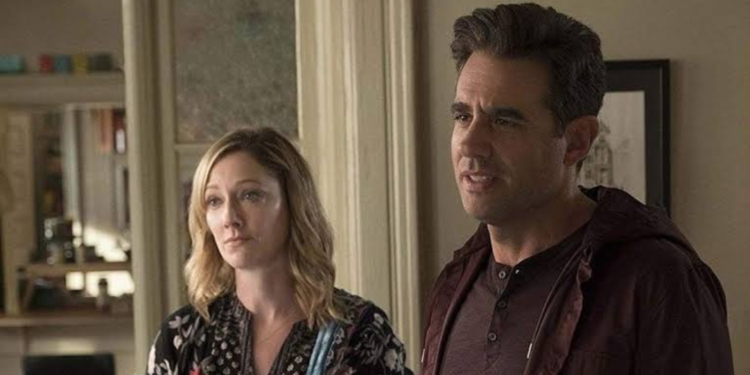 Annabella Sciorra has only been married once. She married actor Joe Petruzzi in 1989, and they divorced in 1993. Petruzzi is known for his acting roles in The Beast (1996), Water Rats (1996), and The Widow (2018). Sciorra also dated actor Bobby Cannavale for three years. The relationship began sometime in 2004 and ended in 2007. Cannavale is known for his role as Jim Paxton in the MCU Ant-Man and its immediate sequel, Annie (2014) and Blonde (2022).
Other Movies Annabella Sciorra Starred In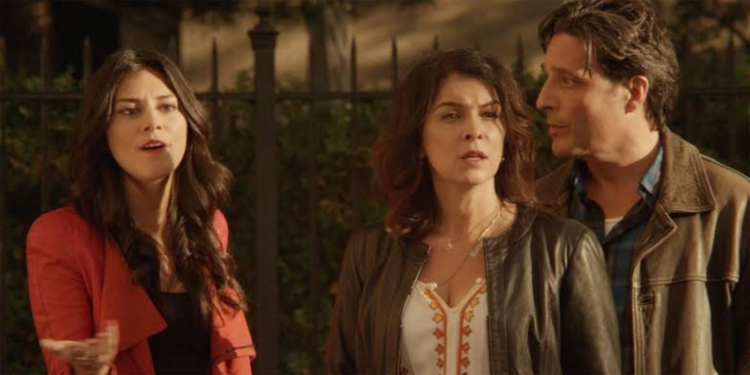 Annabella Sciorra has starred in over 40 films. In her early acting years, she played a minor role in Heather Peck in the 1990 crime thriller Internal Affairs. She played a character named Donna again in the black comedy Cadillac Man (1990). Sciorra was also cast in The Funeral (1996), King of the Jungle (2000), Find Me Guilty (2006), and Alto (2015).
She Was A Key Witness At The Harvey Weinstein Sexual Assault Trial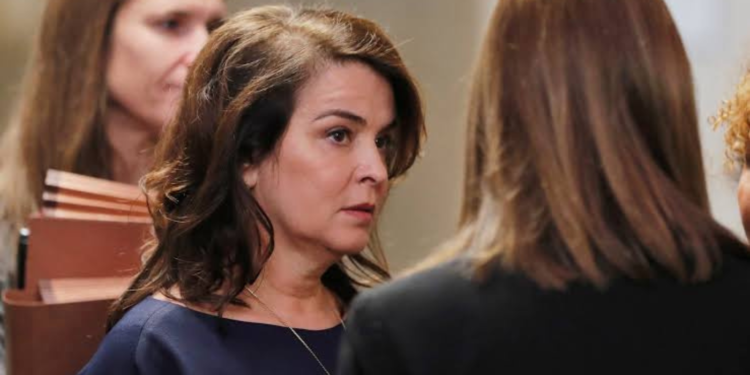 Annabella Sciorra was one of the women who lent their voice in the wake of the sexual assault scandal against former American film producer Harvey Weinstein. She made her allegations in October 2017 in an article published by The New Yorker. Sciorra's experience with Weinstein happened in 1993 when he forced his way into her apartment. While in her home, he pushed her onto her bed and raped her.
Sciorra's testimony during the sexual assault trial was instrumental to Weinstein's conviction. Sciorra joined the list of over 100 women who came forward with accusations. Although the MeToo Movement began in 2007, it was reignited during the Weinstein trial. Prominent Hollywood actresses and countless others worldwide joined in making the #MeToo hashtag trend on social media. Harvey Weinstein was sentenced to 23 years in prison in New York and a separate 16 years in prison in California.
The Nominations And Awards Annabella Sciorra Has Received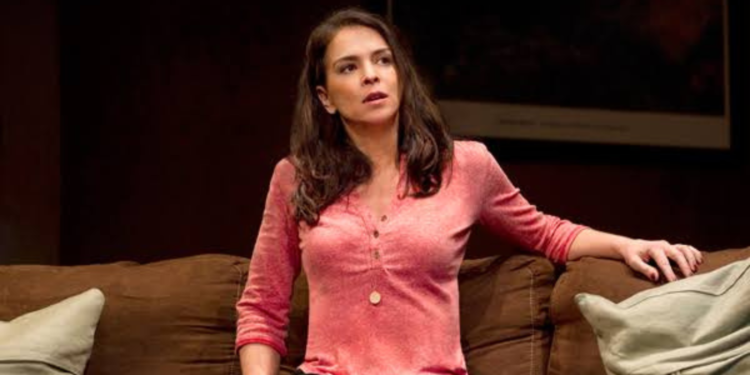 Annabella Sciorra has had a long and successful acting career since she debuted in 1988. Although she has never appeared in an Academy Awards-nominated Best Picture film or received any major award nominations, she has received accolades from others. Her performance in True Love (1989) got her nominated for Most Promising Actress and Best Female Lead at the Chicago Film Critics Association and Independent Spirit Awards, respectively. Annabella Sciorra was part of the cast that won the Lunt-Fontanne Award for Ensemble Excellence at the Theatre World Award for their performance in the Broadway play, The Motherfucker with the Hat.