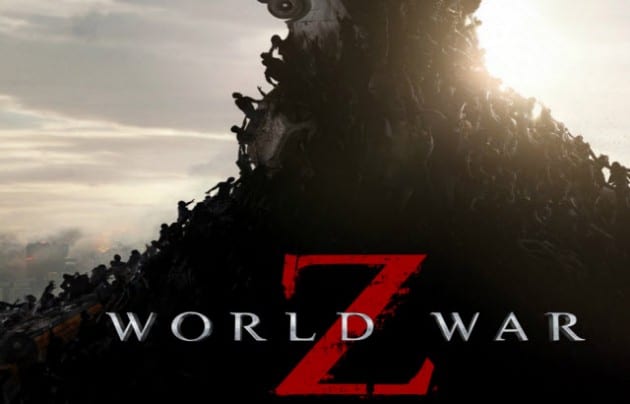 The vampire fad has come and is almost all but gone. Twilight is done, until Stephanie Meyer runs out of private islands to buy and comes back to write more of the series. True Blood is over. The Vampire Diaries lives on, but seems more focused on witchcraft than anything the past few years.
Zombies? They're still around and will be for as long as The Walking Dead remains an AMC powerhouse. Now, with an upcoming Walking Dead spin-off companion series, it's clear that the zombie apocalypse is a TV topic that isn't going anywhere soon.
And yet, The Walking Dead is only rarely about zombies anymore. Rather, it's about how people interact with people after the world ends. Zombies are more or less a backdrop, scenery that occasionally lashes out with a claw or bite.
I've read and watched The Walking Dead for years now, but I still think it has yet to come close to the only true masterpiece of zombie fiction of our time, Max Brooks' World War Z. And I think that book is tailor-made for a prestige TV miniseries.
Yes, yes, I know, World War Z was already made into a blockbuster Hollywood film. Except that it wasn't. Though the Brad Pitt-vehicle borrowed the title and one or two concepts from the original Brooks book, fans of the novel will known that the two shared precious little else in common. This could have made the film an unequivocal disaster, but honestly, it wasn't a bad zombie movie in its own right. It was not an adaptation of World War Z,; it simply shared the central topic of zombies taking over the world on a massive scale, something we only see a snippet of in shows like The Walking Dead.
For those who haven't read the book, World War Z has a very interesting format where it's told like a long string of vaguely interconnected short stories, each talking about a different aspect of the worldwide zombie epidemic.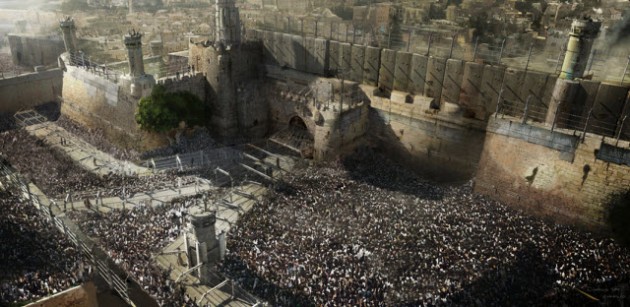 The stories created out of this are amazing. Israel creates a nationwide quarantine. North Korea's population simply disappears. Smaller scale stories tell about how astronauts survived in the International Space Station, or how a slothful Japanese teenager found the strength to escape from his apartment by climbing down the towering building, dodging zombies on each floor.
In short, the best dozen or so of these chapters could be siphoned from the book and put to TV, ignoring whatever it is that Hollywood already attempted to do with the bits and pieces, largely abandoning most in the process.
I would love for this to be a kind of grand, collaborative TV project, where different directors and show creators each give their own take on a particular "episode" pulled from a chapter, maybe 30-45 minutes long. Imagine each of these chapters being crafted by the likes of Sons of Anarchy's Kurt Sutter, True Detective's Nic Pizzolato or Breaking Bad's Vince Gilligan. They would get complete creative freedom to execute their own style in whichever chapter was theirs, and we as the audience would reap the rewards.
I don't have a specific network where this might all go down. I think AMC could theoretically do it since, as a limited run series, it wouldn't compete directly with The Walking Dead or its spin-off, but it's easier to imagine it being somewhere on maybe FX or HBO or even Netflix instead. Certainly not on a network, as they'd need more leeway than that would give them.
Perhaps I'm a bit biased since this is one of my favorite books, but I really do think there's a lot of potential here, and literally nothing else on TV is attempting to steal any of The Walking Dead's thunder and capitalize on the zombie craze. Given that World War Z came first, there can't be accusations of stealing any concept, not that The Walking Dead owns the idea of a zombie apocalypse anyway.
To me, this is the kind of unusual TV project that this new era of media is suited for, and I think the interest both from talent and from audiences would be there. What about you?
[Photos via Paramount]
Tell us what's wrong with this post? How could we improve it? :)
Let us improve this post!