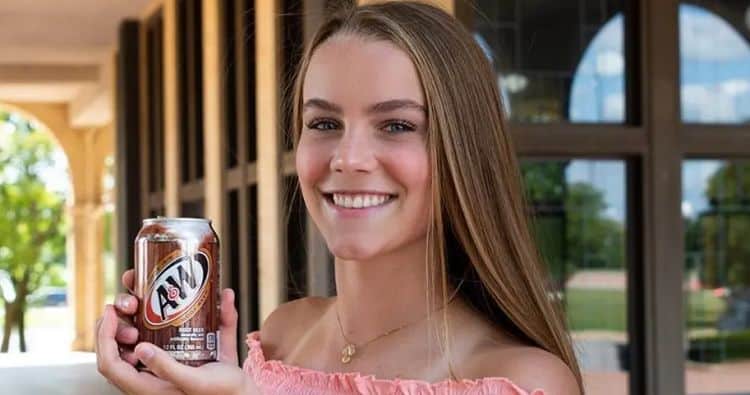 Anna Shumate isn't even a legal adult yet, but she's taken the world by storm with her social media presence. She's created a huge following on both her TikTok and Instagram accounts, and fans love her. She's done what it seems like so many young people are doing these days, and she has found a way to make people want to see more of her. She's doing well with her newfound fame, but she is not quite yet an adult who is able to move out and into her own place. What else do you want to know about the young social media star?
1. She's Very Young
She was born on November 6, 2002. This means she's only just about to turn 18 in 2020. Since it's still October, she's only 17 and still unable to make her own decisions – officially. She's a high school graduate at this point, however, so there is a chance maybe her parents have loosened some of the rules a bit.
2. She's From Michigan
We are not sure which part of Michigan, but we found a source online that states she's from Michigan. This site alludes to the fact that she has been there her entire life, and that her family enjoys their lives there. She goes to school, has friends, and has fun.
3. She's A Soccer Player
She was a high school soccer player, and we have a feeling she might be pretty good. After all, you do have to try out to make a high school team, and she made it. She went to Grosse Ile High School in Gross Ile Township. She graduated in June 2020, and we have to assume she probably feels a little cheated out of the most fun part of her senior year due to the coronavirus pandemic and the strict nature of the Michigan Governor.
4. She's Famous for Her Online Videos
It seems like everyone and their mom has a TikTok account on which they post videos of themselves doing challenges, and dances, and lip-syncing to songs they love. Anna Shumate is one of those girls, and it's made her famous. She's known for her dancing, for her lip-syncing, and for her voice-overs. She puts them on her social media accounts and people love to watch them.
5. She Has Typical Teen Hobbies
Her favorite hobbies include being on social media, but they also include things like singing and dancing. She's like every other teen in the country who likes to do these things. It's not uncommon, but she also has a few other loves. She likes to spend time with her family, she likes to travel, and she enjoys photography.
6. She's a House Girl
As often as we hear about content houses, we still don't understand them well. Either way, however, there is a new house in the game, and it's called the Top Talent House. Anna Shumate is part of the house, but we have to assume she's not living there full time with some of the other influencers considering her age and her current educational endeavors.
7. She's Going to MSU
Her bio on her Instagram feed states she's "MSU '24" which leads us to believe that she is going to Michigan State University. We don't know if she's living on campus, at home, in an apartment, with friends, or if she's living in the house with her friends and going to classes online. With the current climate in Michigan, online classes are the norm, after all.
8. She's Growing Quickly
She's gaining fame and popularity fast. She was just at 800k Instagram followers on September 13. As of October 21, she's at 1.1 million. That's huge growth, and it shows us that the young people of the world are quick to follow anything that they like to show their support.
9. She Doesn't Share Much
It's hard to learn about someone who doesn't share too much. She has a huge following on Instagram, but she only has 58 posts. Some date back as far as 2017, but it definitely seems like she's spending more time on the 'gram these days uploading selfies.
10. She Has Representation
She's taking her career seriously as far as we can tell. And, her career is all about her social media presence. She has a talent agent at the moment. She and some of her new house friends are being repped by Top Talent Management, and they are doing all they can to make this young woman as famous as possible.