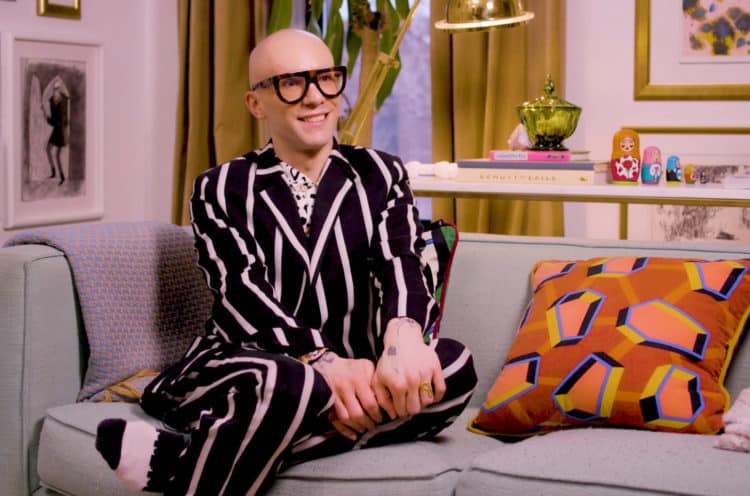 If you haven't heard already, Sasha Velour has won the 9th season of RuPaul's Drag Race competition. She is a phenomenal supporter of LGBTQ rights, but beyond that, she is an incredibly innovative and unique performer. Her costumes and makeup alone captivate audiences and continue to amaze all who see her perform. If that is all you know about Sasha, however, then you certainly do not have even half the picture. Here are ten things that you probably did not know about Sasha Velour until now.
1. She Has An Amazing Artistic and Academic Background
You have seen her in drag, but did you know that she is also a prolific opera singer in her own right? She has been perfecting that talent from an early age. In addition, she earned an MFA and was a Fulbright Scholar back in the day. That goes to prove that you definitely cannot judge a book by its cover!
2. Her Original Talent Is That Of An Artist
If you have ever wondered where her creative costumes come from, they originate from her own artwork. Not just anyone's art will do. In fact, Sasha sketches out all of her own costumes to see how they look first. She might use paper and pencil, and computer animation depending on her mood. She will then bring the finished art piece to her fashion designer to create the look.
3. Her Opera Singer On Stage
Sasha does not just sing opera in the shower. She has been professionally trained in opera. If you don't believe that, just consider the fact that she was once an internet at the State Opera House in Berlin. She has also performed on Pirate Jenny.
4. She Loves Her Pets
Sasha has fallen in love with her pets, namely dogs. She is frequently seen taking photos with them, and these are not just your normal everyday selfies either. They are priceless acts of art, particularly those that include her two-year Italian Greyhound. He is so adorable!
5. She Studied in Moscow
We mentioned that she was a Fulbright Scholar. What we failed to mention was that she took her studies to Moscow where she really began to excel academically. While there she took an in-depth look at the way art impacts modern-day Russian society. It is amazing to think that she had time for all of that given her busy life.
6. She is Not Naturally Bald
You might only have ever seen Sasha Velour without any hair. You might naturally believe that she is actually bald. In fact, she is not even bald just to make a fashion statement. She has done this for a sentimental reason to honor her own mother. Jane passed away in 2015 from cancer. During her treatment, she lost all of her.
7. She Has Developed Her Own Merchandise Line
Sasha Velour can handle things on her own just nicely. She does not need other companies to market her own products. She will do it herself, and she has proven that. She has her own magazine called Velour to prove it. She also has developed her own comic line and many of her own designs are published as well. It appears that she is really putting her MFA to good use.
8. She Really Is Passionate About Giving Queers the Stage
She loves drag. She finds that it is incredibly artistic and she really wants to give more people the opportunity to engage in this particular art. To that end, she has long produced a monthly drag show in Brooklyn. This show is dedicated to the great performers throughout history. It gives up and coming drag artists a chance to perfect their craft and get known. The show is so popular that is has had runs in London and Los Angeles. It will likely make it to more stages in the near future.
9. Marlene is Her Idol
Sasha loves Marle Dietrich so much that she channeled her during season 9 of RuPaul's Drag Race. She also has created a Google Doodle page in honor of her birthday. Needless to say, she is a huge fan and wants to continue living out her legacy.
10. She Uses Drag to Challenge Gender Norms
When Sasha gets on stage, you can expect a statement to make in the midst of all the creativity. One of her most passionate ideas is to challenge the notice that there must be some type of gender norm in society. She wants to support all people, no matter what their particular gender identity might be.
That is a lot more about Sasha Velour than you probably ever dreamed of knowing. She is a special person who has really taken the drag stage to an entirely new level. It will be very interesting to see what she gets up to now that she has been crowned as the winner of Season 9!