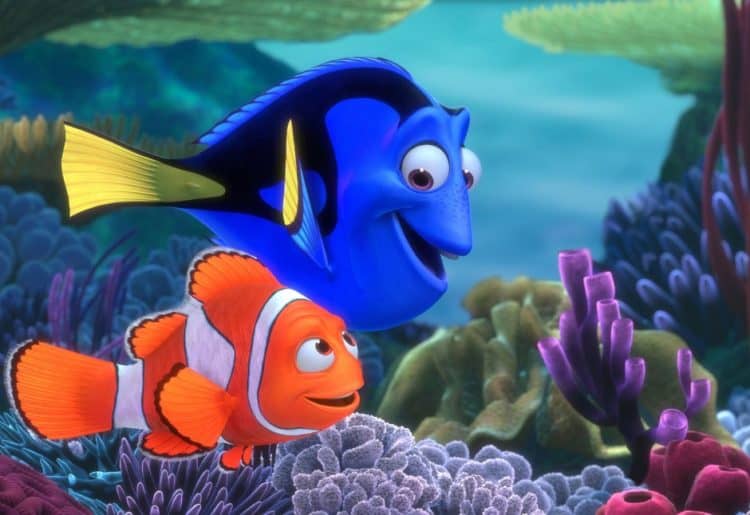 We all love animated animal movies and you'd agree that the only thing better than an animated animal movie is an animated animal movie franchise that brings to you a steady lineup of one sequel after another, with the promise for more, even when the makers have said that the last one was, well, the last! Even when you think of the little adventures of Tom and Jerry or Mickey Mouse and his friends, you always wonder how the makers come up with so many innovative ideas to keep the series of short and brilliantly fun series going on and on. And it's pretty much the same with animated animal movies too. Just when you're thinking that the last sequel was as much as one could possibly juice out of the storyline, there's always another idea that makes for another great story! Here, we bring to you Animated Animal Movie Franchises That We All Want More Of, and like we said, we can't really say the last movie in the franchise would indeed be the last because we all know there's always so much more to explore when it comes to animal adventures! And of course, as much as love the movies, we always know there are other treats in store from such franchises too — from short films, theme park attractions, graphic novels, and even video games, there is so much to look forward to from a successful franchise!
The Secret Life of Pets Franchise
Pets in the real world are known to lead rather boring and monotonous lives, with everything they do somehow tethered to their humans, and we all know that not every human has the time to rock their pet's life! But when it comes to animated animal movies, and especially if you believe what the Secret Life of Pets franchise tells you, pets, when left alone, sure kick up a storm! With The Secret Life of Pets and The Secret Life of Pets 2 (we know, the second title could have been a little more interesting), the franchise brought to the audience some of the most outrageous adventures that pets get into when their humans are not at home, and believe it or not, they manage to keep most of this a secret too! After all, if their humans ever realized what their cute little friends were capable of, there was no way they'd ever let them out of their sight, let alone leave them alone at home! With actors like Kevin Hart, Eric Stonestreet, Jenny Slate, Lake Bell, Dana Carvey, and Ellie Kemper lending their voices to the franchise, this one's as fun as it is adventurous, and takes audiences on a ride that is full of surprises. In addition to the movies, the franchise also appears in the short films Norman Television, Weenie, and Super Gidget, and the video game The Secret Life of Pets: Unleashed. Oh, and there's also the theme park attraction The Secret Life of Pets: Off the Leash! at the Universal Studios Hollywood! Here's hoping The Secret Life of Pets franchise has a lot more in store for us!
The How to Train Your Dragon Franchise
We don't really know if the tips this franchise shares would ever come in handy. After all, how many of us have dragons to tame in our everyday lives! But then we guess that's what makes the How to Train Your Dragon franchise so much fun too! From comics (How to Train Your Dragon: Burning Midnight) and graphic novels (DreamWorks Dragons, The Serpent's Heir, and Dragonvine) to plays (How to Train Your Dragon Live Spectacular) and video games (there are so many video games from the franchise, from How to Train Your Dragon: Flight of the Night Fury and Dragons: TapDragonDrop to Dragons: Titan Uprising and Dragons: Dawn of New Riders), there's indeed a lot going on with the franchise. But the lineup that catches our attention here is the list of short films, TV series, and movies that the franchise has brought to an eager audience. While the television audience has lapped up just about every title, including DreamWorks Dragon, DreamWorks Dragon: Rescue Riders, and DreamWork Dragons: The Nine Realms, the list of short films that have enthralled audiences include Legends of the Boneknapper Dragon, Book of Dragons, Gift of the Night Fury, Dawn of the Dragon Racers, How to Train Your Dragon: Homecoming, and Snoggletog Log. And of course, the movies that have had us all flying into the night sly on the backs of dragons — in our imagination, of course — are How to Train Your Dragon, How to Train Your Dragon 2, and How to Train Your Dragon: The Hidden World.
The Rio Franchise
The Rio franchise may not have a long list of movies, television series, plays, or a whole lot of video games to its name, but then, when the movies from the franchise are so cool and imaginative, who needs anything else! When the first installment was released in 2011, the world was taken by surprise as to how such a grand musical affair could be brought to fruition in such a colorful way, and frankly, audiences were left confused between relishing the beautiful music and taking in all the amazing sights the visuals brought us! But no one was complaining, of course, and soon enough, the makers knew that there just had to be a sequel. So in came flying Rio 2 into theaters across the world in 2014, and although the second one didn't do as well as the first in terms of box office collections or reviews, it sure was a fun watch for fans of the franchise. Apart from these two movies, video games such as Rio and Angry Birds Rio as well as Rio: The 4-D Experience helped audiences add some more Rio magic to their lives!
The Sing Franchise
The Sing franchise pays homage to the ability of a bunch of amazingly talented anthropomorphic animals to set the stage on fire with their singing abilities, and boy, did the audiences fall in love! Led by a scintillating line-up of star voices including Matthew McConaughey, Reese Witherspoon, Scarlett Johannson, Mick Kroll, Taron Egerton, Tori Kelly, Nick Offerman, and other impressive artists, the franchise consists of two movies, Sing and Sing 2, as well as a strong of short films titled Gunter Babysits, Love at First Sight, Eddie's Life Coach, For Gunter's Eyes Only, and Animal Attraction. Highly successful even in terms of collections, the Sing franchise has already garnered more than $1 billion worldwide, and the way we see it, there's bound to be more moolah out there for a franchise as entertaining as this one!
The Madagascar Franchise
If you like to move it, move it, and know that there's only one voice in the whole wide world that can make you move it in a way no one else can, you know all about the Madagascar franchise and its many magical characters who don't just know how to move it but also know how to keep audiences entertained through a range of offerings as long as their list of antics. It all began with Madagascar the movie in 2005. And while there were other films and even a spinoff added to this list — Escape 2 Africa, Europe's Most Wanted, and Penguins of Madagascar — what makes us really happy is that even as waited for that next movie, there was plenty of other stuff from the franchise that kept us entertained! While the television special named Merry Madagascar, the lineup of animated series The Penguins of Madagascar, All Hail King Julien, and Madagascar: A Little Wild, and the short films The Madagascar Penguins in a Christmas Caper and Madly Madagascar kept our eyes riveted to screens both big and small, the play Madagascar Live! and musical Madagascar: The Musical even kept us entertained on stage. Then, of course, were the video games ranging from Operation Penguin and Penguins of Madagascar to Escape 2 Africa and The Penguins of Madagascar: Dr. Blowhole Returns — Again!, among others. Add to this list a theme park attraction at DreamWorks Experience in Queensland, Australia and you know you just can't miss out on the offerings from the Madagascar franchise!
The Kung Fu Panda Franchise
When only the movies of a franchise have collected an amount that is close to a whopping $2 billion, you know that franchise has to be an impressive one that gives the rest of the competition a run for their money, and that's what the Kung Fu Panda franchise is all about! Highly entertaining in theaters across the globe with Kung Fu Panda, Kung Fu Panda 2, and Kung Fu Panda 3, the franchise also has other visual treats for audiences in the form of four equally thrilling and fun short films named Kung Fu Panda: Secrets of the Furious Five, Kung Fu Panda: Secrets of the Master, Kung Fu Panda: Secrets of the Scroll, and Kung Fu Panda: Secrets of the Panda Paws, as well as TV specials and series named Kung Fu Panda Holiday, Kung Fu Panda: Legends of Awesomeness, Kung Fu Panda: The Paws of Destiny, and Kung Fu Panda: The Dragon Knight. Then, of course, there are the video games — from Kung Fu Panda and Kung Fu Panda: Legendary Warriors to Kung Fu Panda World and Kung Fu Panda: Showdown of Legendary Legends, and others — arena shows — Kung Fu Panda: Arena Spectacular — and theme park attractions — Po's Kung Fu Garden at DreamWorks Experience, the Kung Fu Panda attraction at Universal Studios Hollywood, and the Kung Fu Panda children's play area at DreamWorks Water Park — too!
The Finding Nemo Franchise
The Finding Nemo franchise may only have two movies to its name, but the success it has garnered on several fronts makes it one of the most widely acclaimed and successful animated movie franchises ever! Today, there are video games, short films, musicals, soundtracks, and of course, quite a few theme parks dedicated to the Finding Nemo storyline, and each of them has found great success that matches the movies'! it all began with Finding Nemo in 2003 and was followed by Finding Dory in 2016, and we must say that seldom has a franchise's sequel been loved so much! While the original movie Finding Nemo raked in $940,335,536 at the worldwide box office, the sequel Finding Dory was even more of a thumping success, raking in a cool $1,027,364,326. In all, only the two movies of the franchise managed to earn its makers close to $2 billion! The franchise also boasts of two short films — Exploring the Reef with Jean-Michel Cousteau and Marine Life Interviews — a few official video games — Finding Nemo, Disney Friends, Kinect: Disneyland Adventures, Disney Infinite Series, and Rush: A Disney Pixar Adventure. The theme park attractions too are a great hit with the crowds — Turtle Talk with Crush, The Seas with Nemo and Friends, Finding Nemo – The Musical, Crush's Coaster, and Finding Nemo Submarine Voyage — and continue to go strong. And going by how the audiences have reacted to both movies, there's sure a lot of place for plenty more offerings from the Finding Nemo waters!
The Angry Birds Franchise
The formula, when it comes to most animated movie franchises, is that the movies come out first, and then the video games. Well, Angry Birds took the road less traveled in this department though, with the Angry Birds video games gaining so much popularity that it only made sense to explore a couple of storylines and bring the spirit alive through a couple of movies too! And to think that it all began with a few birds trying to save their eggs from those nasty green-colored pigs! Today, the Angry Birds franchise is probably the most widespread when it comes to offerings. There are the ever-popular video games, comic books, documentary books, activity books, storybooks, National Geographic books, comics, animated series, soundtracks, theme park attractions, loads of merchandise, and of course, the two successful films from the franchise — The Angry Birds Movie and The Angry Birds Movie 2. As far as fun visual extravaganzas go, the string of animated series from the franchise are just as popular too — Angry Birds Toons, Piggy Tales, Angry Birds Stella, Angry Birds Blues, Angry Birds on the Run, Angry Birds MakerSpace, Angry Birds Slingshot Stories, Angry Birds Bubble Trouble, and Angry Birds: Summer Madness. Theme park attractions include Angry Birds Land, Angry Birds Space Encounter, Angry Birds World, Angry Birds Not-So-Mini Golf, and Angry Birds Activity Parks. Of course, the long list of video games remains as popular and for all this and more, fans continue to thank Rovio Entertainment for bringing to them one of the simplest yet most adventurous franchises of all time!
The Ice Age Franchise
Who would have predicted that what began as Sid the sloth and Manny the woolly mammoth's journey to return a human child to its clan would get so much love from audiences that it would turn into one of the biggest animated movies franchises, ever! With only the movies of the Ice Age franchise raking in more than $3 billion worldwide, the franchise is easily one of the most successful ones the entertainment industry has seen. And of course, there are those other elements that make the franchise even bigger and better! But let's begin with the movies first! It all began with Ice Age in 2002. The tremendous success of this movie gave way to more titles in the series — Ice Age: The Meltdown in 2006, Ice Age: Dawn of the Dinosaurs in 2009, Ice Age: Continental Drift in 2012, and Ice Age: Collision Course in 2016. Oh, and there was the spin-off The Ice Age Adventures of Buck Wild too! The short films of the franchise — Gone Nutty, No Time for Nuts, Surviving Sid, Scrat's Continental Crack-Up, Scrat's Continental Crack-Up – Part 2, Cosmic Scrat-tastrophe, and Scrat: Spaced Out — as well as the television specials — Ice Age: A Mammoth Christmas and Ice Age; The Great Egg-Scapade — were a hit with the audiences too. The list of video games is even longer for the franchise, with every installment in the series giving rise to more and more games. The last we checked, there were at least 19 major Ice Age video games doing the rounds! Ice Age Live! A Mammoth Adventure and Ice Age on Ice are the two extremely popular and successful live shows, with, of course, both being played out on the ice! Ice Age theme parks are quite the rage too, with several attractions based on the Ice Age franchise entertaining theme park visitors at Movie Park German, Alton Towers, Dufan Ancol, Jakarta, and the 20th Century Fox World. Although the popularity quotient of the movies themselves has dwindled over time, the franchise is still good to go and has plenty of diehard fans who just wouldn't mind some more Ice Age offerings!
The Shrek Franchise
If you are among the few who thought that the concept of a green ogre who preferred living alone and was known as much for his beautiful heart as he was for his temper would prove a hit with audiences around the world, you would be absolutely right! For, indeed, that's what the Shrek franchise began with — a movie that followed the adventures that this ogre never asked for but commits to nevertheless — but thanks to the heart-winning storylines and of course, the Donkey, the first movie itself was such as hit with audiences that everyone knew there was no turning back for this green guy! The first Shrek movie, which was released in 2001, was soon followed by Shrek 2 in 2004, Shrek the Third in 2007, and Shrek Forever After in 2010. Then, the appearance of Puss in Boots in the franchise was such a hit with audiences that there were two spinoffs especially for this quirky character — Puss in Boots in 2011 and Puss in Boots: The Last Wish this year. The television series The Adventures of Puss in Boots and the television specials Shrek the Halls and Scared Shrekless were just as big hits too. For those who loved to see the characters develop a life of their own on stage, Shrek the Musical satiated this demand of theirs while those who preferred a fun day with Shrek and his friends at theme parks soon had Shrek 4-D, Enchanted Airways, Shrek's Faire Faire Away, Puss in Boots' Giant Journey, and the Dreamworks Tours to choose from. Of course, there were several video games from the franchise too, from Fairy Tale Freakdown in 2001 to Puss in Boots in 2011. And to think that it all began with a single novel Shrek! in 1990. The movies alone, including the spin-offs, have helped the Shrek franchise rake in a cool $3.5 billion and more, making it one of the most successful franchises of all time!
And Although We Have to End This List, We Know There's a Lot More to Come!
We loved every movie in the franchises above as much as you did, and we've been lying in wait for that next sequel as much as you too! So, while these are the only movies in each franchise to make us believe in the magic of the animal kingdom again, we know there are more animated features to come that will help us have some more entertainment, fun, laughter, and of course, lessons on our hands! And when that happens, we promise we'll be the first to let you know! Of course, until then there are always those short films, plays, television series, theme park attractions, and video games to keep you company!