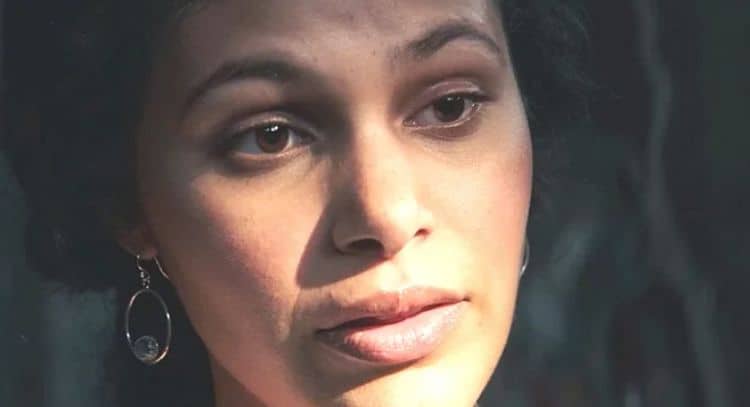 Andrea Cortes isn't a big name in the acting world yet, but she's hoping to change that. So far, it looks like she's on the right track. Since making her on-screen debut more than 10 years ago, she has consistently moved on to bigger opportunities. Now she's on the brink of an opportunity that will likely take her career to new heights. She played a major role in the 2020 film The Old Ways which was recently released on Netflix, and she's been getting a lot of attention for the role. Her versatility and dedication are impossible to ignore and it's clear that she has what it takes to become a major star. Keep reading to learn 10 things you didn't know about Andrea Cortes.
1. It's Unclear If She's Had Formal Training
Even though Andrea Cortes has been in the entertainment industry for more than 10 years, very little is known about her. As a result, we weren't able to find any information on whether she has received a formal acting education. Either way, though, she has managed to find a good amount of success.
2. She Loves Spending Time Outdoors
The entertainment industry is known for being glamorous and full of expensive events, but that doesn't seem to be Andrea's style. She is the kind of person who appreciates the simple things that life has to offer and she loves spending time outside whenever she gets the chance. She especially enjoys doing things like hiking and swimming.
3. She Is Engaged
Andrea's career isn't the only area of her life where things have been going well for her over the years. She has also found happiness in her love life. She is engaged to a man named Reko Moreno who also works in the entertainment industry. From what we can tell, they have one child together.
4. She Is A Singer
Acting is the thing that has gotten Andrea the most attention, but she also loves music and is a very talented singer. That being said, it doesn't appear that she has released any original music and we didn't find any information to suggest that she plans to pursue a music career.
5. She Was In A Music Video
Even though she hasn't released any songs of her own, she's still gotten the chance to step into the music world in a unique way. In 2013, she was in an alternate version of the music video for OneRepublic's hit single "Counting Stars" in which she portrayed a Disney villain. The video has gotten more than 6 million views on YouTube.
6. She Likes To Travel
Andrea is the kind of person who loves a good adventure, and traveling is one of the best ways for her to tap into her adventurous side. She has gotten the chance to visit places all over the United States and other parts of the world. Puerto Rico is one of her favorite places to visit as it's where her family's roots are.
7. She Haw Been In Some Successful TV Shows
Andrea hasn't had a lot of major roles just yet, but she has gotten to experience what it's like to be a part of some very big productions. According to her page on IMDB, she currently has 15 acting credits and the list includes shows like Criminal Minds and Chicago Med. As her career continues to grow, there's no doubt that she'll be adding even more successful projects to her resume.
8. Family Is Important To Her
Despite the fact that she has been pretty private about her personal life, we have learned that Andrea is a very family-oriented person. Her Instagram profile makes it very clear that family is important to her and she seems to have close relationships with her loved ones. When she isn't busy working, you can usually find her enjoying time with her family.
9. She Has Behind-The-Scenes Experience
In the entertainment industry, being in front of the camera is what tends to come with the most notoriety, but behind-the-scenes work is equally as important. Andrea has gotten to experience what it's like to be on both sides. In addition to acting, she was also an associate producer and script supervisor for the TV series Bushido Battleground.
10. She Has Done Some Commercials
Commercials may not be the most glamorous opportunities in the acting world, but they can be a great way for actors to gain experience while working with major companies. Andrea has gotten to do both of those things. She has done commercials for big brands such as Chevrolet and NFL.Criminal Minds
Tell us what's wrong with this post? How could we improve it? :)
Let us improve this post!